Location
Winston and Strawn
101 California 35th floor
San Francisco, CA 94101
Description
Attracting Capital from Chinese Investors in Silicon Valley: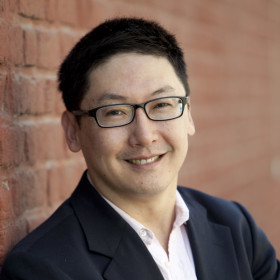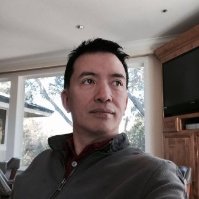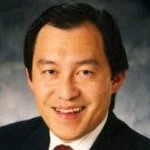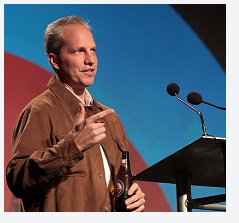 Terrence Yang
Yang Ventures
Dr Alan Chen
SVP Corporate Investments
Perfect World
Joseph Wei
Managing Director
Lab 360
Michael Wu
Partner
Winston and Strawn
Joe Jasin
Managing Director
DNA Partners
Speakers:

China's investors are aggressively making investments in both early and advanced stage startups in Silicon Valley such as Angel List. Although Chinese investors have traditionally invested in manufacturing, real estate, and production, now they are investing in venture funds and directly in startups. In addition, major Chinese retailers such as large e-commerce company JD.com are opening offices in the US.
Startups Seeking Funding: Learn how you can take advantage of this trend of Chinese tech leaders and investors now seeking investment opportunities in Silicon Valley.
Investors Raising Funds: Learn how to attract Chinese investors to invest in your fund.

These investors invest in these markets:
Hardware, Internet of Things, Digital Media, Mobile Apps/Devices

Understanding Chinese Investors for Funds:
1. Who are the Chinese investors and how do you meet them?
2. Why are they now seeking digital investments in the US?
3. When do they invest, early or later stage?
4. What will they seek when investing in a fund?
5. What will they look for to invest such as--revenue, customers, US investors, brand, and partners.
6. What types of startups, products or services are most attractive? Should they be ventures that can expand to Chinese markets?
7. How do you contact and attract Chinese Investors?

How Startups Attract Chinese Investors:
1. How can US venture funds raise funding from Chinese investors? What are implications for US and Chinese companies each expanding their retail business?
2. What should you know about legal, marketing and regulatory implications for partnerships between US and China?
3. How do you develop connections with Chinese investors if you are based in the US?
4. What are opportunities for partnerships or raising money from Chinese incubators for development of: Internet of Things, Wearables, Cloud, Mobile, Hardware, Components, Wireless and Services. eCommerce, Games, Retail?
5. China's skills in managing supply chains make it a leader in the hardware end of high-tech manufacturing. How does China and SV compare for technical innovation
6. How do they compare for manufacturing?
________________________________________________
Schedule
5:30-6:30 Networking, food, drinks, demo tables
6:30-800 Program and panel, startup pitches
8:00-8:30 Networking
______________________________________
Host a demo table during networking to meet investors; customers, and partners. Includes Wifi and electrical outlet Purchase on links above.
APPLY TO SPEAK ON PANEL: INVESTORS, STARTUPS OR TECH EXPERTS
There is no charge to speak. We are seeking investors, angels, VCs, strategic investors and successful entrepreneurs for a panel discussion. Send email with bio and areas of expertise to Speakers@Angellaunch.com.
______________________________________
Refund Policy: We do not issue refunds, but tickets may be used by others or used as credit for the amount you paid to a future event at our discretion.
MORE INFO: Zahava Stroud 310 621-6850 or Info@angellaunch.com

JOIN OUR FACEBOOK PAGE www.facebook.com/angellaunchevents
Follow us on Twitter.com/angellaunch _
_______________________________
SPEAKER BIOS

TERRENCE YANG, Founder-CEO, Precelerator, Yang Ventures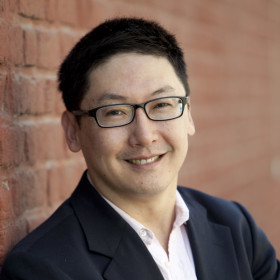 Terrence Yang is board director of Infobitt, founded by Larry Sanger, a co-founder of Wikipedia. Terrence is founder of Precelerator, is a FundersClub (YC S12) panelist and an HBS Angels member. He has written for Forbes and appears in Wikipedia.
On Wall Street, Terrence co-built and executed many innvoative financial products, including Morgan Stanley New York's first default swap - $800B+ current outstanding principal.
Terrence has a B.S. from USC and a J.D. from Harvard.
@yangterrence
__________________________________
Joe Jasin, Managing Director, DNA Partners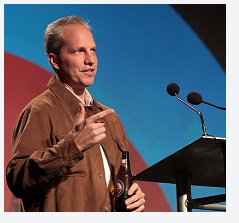 Joe Jasin has built an international career within the wireless telecommunications and digital media distribution industries, establishing a cross-border depth of USA – Asia experience that includes: mobile internet, venture capital, and corporate development.

He currently serves as Managing Director of DNA Investment Partners, LLC an early stage venture investment firm. DNA is investing in companies based in the USA and China, industries centric to IP Communications and Digital Media Distribution.

He recently served as Vice President of Corporate Development for SK Telecom, in Seoul Korea. At SK Telecom, his mandate was investments in USA and China.

Joe Jasin is also the founder of ICE Wireless, one of the first B2B SAAS providers of wireless products and services, acquired by Quantumshift, Inc.. He was the founder the boutique investment banking firm called Wireless Blueprint, LLC supporting merger & acquisition transactions in Asia and USA. Wireless Blueprint was acquired by MCC Global a merchant bank based in London. Prior to those activities, he was at Sprint/Nextel as a Director of Product and Business Development for enterprises, implementing applications for the Motorola iDEN network.

He presently holds positions with numerous committee and industry groups; the founder and chair of the Software Development Forum's Mobile internet group, formal advisor to the U.S. State Department's – APEC Office of Commerce, and a member of CTIA's Wireless Internet Caucus.

Joe Jasin holds board of director's position with these emerging technology companies: Blackbook Mobile, Inc. (Los Angeles) and Jidou Media, Ltd (Hong Kong).
__________________________________________________
Michael Wu, Partner, Winston and Strawn



Michael Wu is a partner in the firm's corporate practice who has extensive experience in the area of investment management regulation. Mr. Wu represents investment advisers, broker dealers, and sponsors of investments funds, including private equity funds, real estate funds, hedge funds, commodity funds, fund of funds, venture capital funds, and registered funds. The types of clients that Mr. Wu advises range from small start-up fund managers to organizations with billions of dollars under management.
Mr. Wu counsels clients on a wide variety of legal and regulatory matters, including: forming, structuring, and operating U.S. and non-U.S. investment funds; offering, advertising, and marketing investment funds in the U.S. and Europe; investment adviser, broker-dealer, and commodity pool operator registration and exemptions; fiduciary duties and obligations; internal compliance policies and procedures; SEC regulatory filings; SEC regulatory examinations and enforcement actions; SEC interpretive guidance and "no-action" requests; and mergers and acquisitions involving investment companies, broker-dealers and/or investment advisers. In addition, Mr. Wu assists fund managers in negotiating the terms of their partnership agreements, side letters, separate accounts, and co-investment vehicles with some of the largest institutional investors in the world.

A significant portion of Mr. Wu's clients invest in or have operations outside of the U.S., including in Europe, Asia, India, Africa, and Latin America. Many of these clients (as well as many of his U.S.-based clients) organize their funds outside of the U.S. or have non-U.S. parallel funds to accommodate their non-U.S. investors. As a result, Mr. Wu is very familiar with the regulatory and tax issues affecting offshore funds in many of the most common offshore jurisdictions for investment funds. Mr. Wu works closely with the firm's China practice to assist private equity and venture capital fund managers that invest primarily in China or are based in China, helping them organize, structure, and offer private investment funds and other investment products.

In addition, Mr. Wu works with many start-up technology companies. Among other things, he assists them with the legal issues related to starting and operating their businesses, raising capital, including through private offerings of debt and equity, negotiating venture capital financings and investments, and structuring joint ventures and strategic alliances. Mr. Wu is very active in the angel investor community and routinely sponsors and speaks at programs designed to connect entrepreneurs with angel investors.

Mr. Wu frequently writes and speaks about the legal and practical issues affecting fund managers and is an active member of various investment management-related industry associations and organizations. He is a contributor to the firm's Investment Management Legal Resource blog, which provides financial services professionals with up-to-date news, analysis, and commentary on regulatory and legal developments affecting the investment management industry. Although Mr. Wu is based in the firm's San Francisco office, he frequently works out of the firm's New York and Los Angeles offices to better assist clients located in those cities.

Mr. Wu received his B.A. from the University of California, Santa Barbara in 1998 and his J.D. from University of Minnesota Law School, cum laude, in 2001, where he was the Articles Editor for the Minnesota Intellectual Property Review.
___________________________________________________
Joseph Wei, Managing Director, Lab 360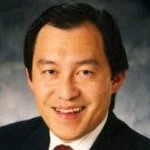 Joseph Wei is the Managing Director of Lab360. Lab360 is supported by Qihoo 360 (NYSE:QIHU), one of the leading Internet companies in China. Joseph is an experienced entrepreneur and a mentor. Prior to Lab360, he founded SJW Consulting Inc., a technology and business strategy consulting and advisory firm. He has led several new businesses that pioneered innovative products, and, generated over $500 million in revenue when he held executive positions at Inventec (top 5 ODM from Taiwan), Silicon Graphics Inc. (SGI), NEC and DEC (acquired by Compaq/HP). He is recognized for his expertise in wearables, IoT, Cloud computing, and is a frequent speaker and author on these topics. He is a senior member of IEEE, the world's largest technical professional association with over 400,000 members, the Chair of the IEEE Section and the Vice Chair of the Consumer Electronics Society for the Santa Clara Valley (Silicon Valley). He is also an advisor to several startups, as well as a mentor to AngelHack HACKcelerator and RoyseLaw AgTech Incubator.