Doing Business with UC San Diego and Public Agency Partners 2015

Tuesday, August 11, 2015 from 8:00 AM to 12:00 PM (PDT)
Event Details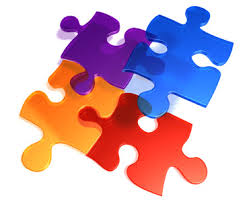 Doing Business with UC San Diego
and Public Agency Partners:
"Sustaining Excellence Through Inclusion"
(Free Event)
UC San Diego is hosting a business contracting seminar and information session "Doing Business with UC San Diego and Public Agency Partners," on Tuesday, August 11, 2015, from 8:00 am to 12:00.  We invite you to join us that day as a participant and information provider. The purpose of this event is to provide key public sector small and diverse businesses with information and access to opportunity.  No selling or vending of any kind will be permitted.
The continued practices of sustainability are important to our community. We are committed to introducing and maintaining environmentally responsible business practices. We believe that sustainability now will present opportunities for a greener future. More on our sustainability initiatives efforts can be found at http://sustain.ucsd.edu.
 PUBLIC AGENCY CONSORTIUM
This event is hosted by UC San Diego, in collaboration with the Public Agency Consortium (PAC), local public agencies seeking to promote and foster diversity and opportunities for businesses.
Event Location (UC San Diego Campus):
- Price Center Ballroom East
 Event Schedule:

08:00 – 8:30 a.m.      Registration and Continental Breakfast   
08:30 – 9:30 a.m.      Welcoming Remarks from top UC San Diego Leaders
09:30 – 9:40 a.m.      Break
09:40 – 9:45 a.m.      PAC (Public Agency Consortium) introduction/overview 
09:45 – 10:15 a.m.    Panel Discussion Q&A
10:15 - 10:45 a.m.     University of California Bid Process Explained  
10:45 - Noon             Networking 
  
Parking (Pay Station Permit)
--Gillman Parking Structure
The purchase of an occasional use parking permit is required for this event. The cost is $ 8 per day.  Parking and permit kiosk are available in the Gilman parking structure  Cart service to the Price Center Ballroom East can be provided upon request. Please display this permit on your dash in clear view. Improper use of the permit may result in a parking citation. If necessary, overflow parking will be available in parking lot P406, east of the Gilman parking structure, same side of the street.

For more information, contact Paul Tagliaferri at ptagliaferri@ucsd.edu or 858-534-3694. 
   To request American Sign Language interpretation or other reasonable accommodations necessary to enable your participation, please call (858) 534-6744 or send an e-mail request to Alane Reardon at areardon@ucsd.edu as soon as possible to ensure adequate time to arrange for accommodation. Events are wheelchair accessible.
Have questions about Doing Business with UC San Diego and Public Agency Partners 2015?
Contact the organizer
When & Where

UC San Diego Price Center Ballroom East
9500 Gilman Drive
La Jolla, 92093


Tuesday, August 11, 2015 from 8:00 AM to 12:00 PM (PDT)
Add to my calendar
Organizer
For more information, contact Equal Opportunity Services at eosaa@ucsd.edu