About this Event
Whether you're making a plan to weather the pandemic economy, or planning to grow your business, government contracts can provide new revenue streams. Learn strategies for getting a piece of that business, including how to get started and which certifications you should apply for on local, state and federal levels from our panel of business owners and governmental experts.
Panel Members, Entrepreneurs
Panel Members, Industry Experts
Bobbi Bell-Bartholomew, Program Administrator in the Equal Opportunity Division, Ohio Department of Administrative Services. She is the expert on MBE, EDGE, VBE, and the newly established Women-Owned Business Enterprise (WBE) certifications.
Jill Nagy-Reynolds, Business Development Specialist at the SBA, who advises entrepreneurs on contracting opportunities and the government procurement process.
Jesse Mark, Program Manager for ECDI's Capital for Construction program, which helps Black-, female- and minority-owned businesses grow by providing access to capital and training.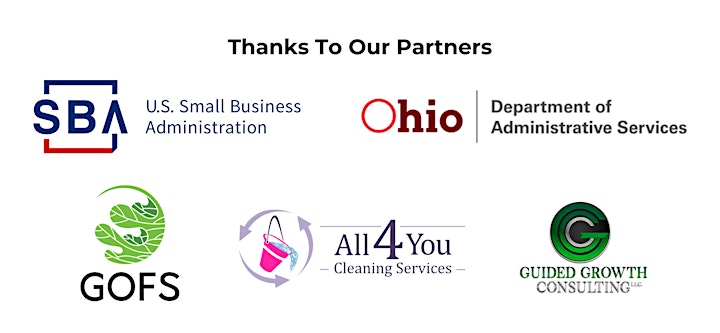 The Women's Business Centers of Ohio guide individuals at any stage of the business process. Through one-on-one counseling sessions with WBC staff and volunteers, you can get the direction and resources to meet your goals. Business advisers want to help you successfully start a business, or grow and expand your existing business -- increasing revenue and creating jobs for the local economy.
The WBCs present training workshops regularly to provide access to small business knowledge at no charge. They are the Economic & Community Development Institute's initiatives and are the only SBA-funded Women's Business Centers in the state.