Description
In its FY2015, the University of Pittsburgh purchased over $600 million of construction and non-construction related goods and services. Join us to learn about the process and requirements for doing business with Pitt.
The Institute for Entrepreneurial Excellence (IEE), Small Business Development Center (SBDC) and the Purchasing and Facilities Management departments of the University are sponsoring a program that will help you to:
• Better understand the overall purchasing process at the University of Pittsburgh
• Learn how to qualify to become a potential supplier to the University
• Create awareness and market & sell within the University community
Come meet the purchasing powerhouses at Pitt from Facilities Management, Housing, Athetics, IT, and Purchasing Services.
Chancellor Patrick Gallagher will be providing opening remarks.
---
Who should attend?
• Business owners who are currently doing business with the University but wish to increase their volume
• Business owners who offer products or services that they believe would be of interest to the University community
• Entrepreneurs looking to target the University community with a new product or service
A University of Pittsburgh parking map can be found here.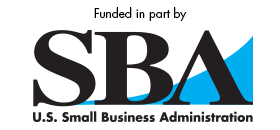 If you have questions please call us at 412-648-1544