Description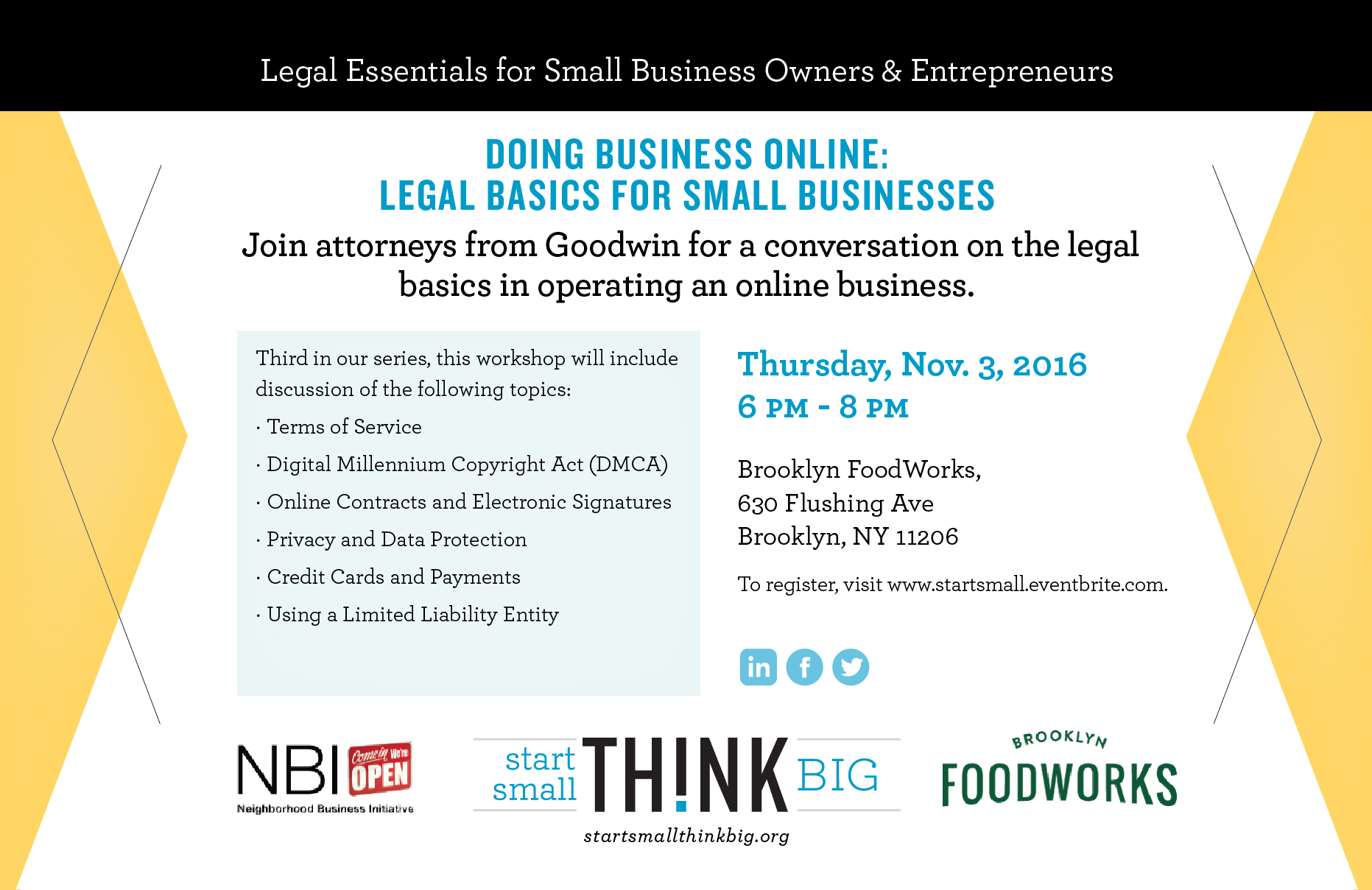 Join attorneys from Goodwin for a conversation on the legal basics in operating an on-line business. The third in our series, this program kicks off with networking for entrepreneurs.
Topics will include:
Terms of Service
Digital Millennium Copyright Act (DMCA)
Online Contracts and Electronic Signatures
Privacy and Data Protection
Credit Cards and Payments
Using a Limited Liability Entity
Brooklyn FoodWorks is located in the old Pfizer building at 630 Flushing Avenue, a short walk from the G train at Flushing or the J/M trains at Flushing Avenue in Bed-Stuy, Brooklyn. You can enter the Pfizer building through the parking lot on the backside of the building at the intersection of Flushing and Tompkins Ave. Upon entering the building, walk past security and follow the hallway to the elevators. Brooklyn FoodWorks is on the second floor to the left of the passenger elevators.