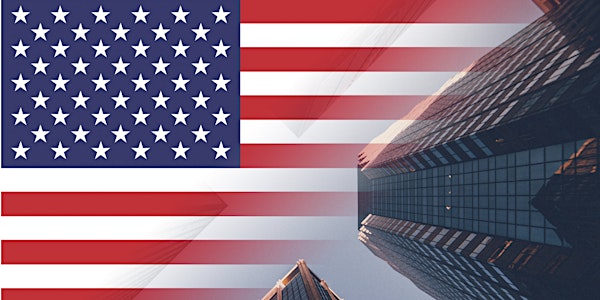 Doing Business in the USA Webinar
Come along to listen and learn from experts who can help you unlock the opportunities in the USA, our single biggest export market.
About this event
Meet USA trade experts for a virtual 'whistle-stop' tour of Scotland's top export destination. As we steer out of a COVID-19 world, we will offer you advice on opportunities for your products and services. You will also gain practical tips and guidance which will help you to set up, grow and develop your business from those who have made that journey and continue to do so.
The USA continues to be Scotland's top international trading partner with around 17.1% of all our exports entering the States, worth £5.5 billion. The USA's size alone, covering four time zones across 50 states and vast cultural differences across regions means it has to be treated as a series of regional markets, with different characteristics and business practices.
This Scottish North American Business Council event, delivered with partners including, US Tax and Financial Services, Scottish Enterprise and US Consulate Edinburgh will offer a quick, practical introduction to international trade opportunities in the USA. Significant opportunities exist for Scottish firms across a range of key sectors, spanning across: Life sciences, Electronics, Technology, Financial Services, Food and Drink.
On the day you'll learn more about the support available for companies like yours considering trading with America. There will be opportunities for you to pose questions and identify professional service providers if you are wanting to establish or expand into the United States. The states attending include Iowa and South Carolina. You can get your questions answered by an expert panel and hear first-hand from business professionals based across the US who have an affinity for Scotland and are willing to share their expertise. Additionally, Scottish companies who have already achieved success across the Atlantic will be present and will happily share their experiences and top tips for you to learn from.
The event will focus on all aspects of trading with the USA including: how to identify routes to market, financing your trade and getting paid, legal aspects of trading in the USA, protecting your intellectual property and cultural differences to consider prior to expanding into the US.
The full agenda for this event is as follows:
1400 Welcome
Jack Hillmeyer US Consul General to Scotland
Raul Kalsi Corporate Account Manager Delta Air Lines
Allan Hogarth - Scottish North American Business Council (SNABC)
1410 State Pitches: Anke Goebel de Méndez Director State of Iowa -
European Office and Austin Parham, FDI Trade Specialist, South Carolina European Office.
1425 Legal Considerations when Expanding into the US Marketplace Tracey Ginn
UK / US Corporate Partner MBM Commercial LLP
1445 Financial Considerations in Trading Across the Pond Q&A
Nora Rothrock - Group Managing Director US TAX FS
1500 Commercial Attache Christine Kelley, US Embassy London, How the US Commercial Service Can Assist You Q&A.
1520 DIT Frances Moffett-Kouadio Director Exports North America British Consulate General Chicago
1540 SDI Barry Logue Vice Pres SDI Energy and Low Carbon Transition USA, Carl Crafts Vice Pres SDI Food and Drink USA
1600 "How we accessed the US & coping with uncertain times whilst trading internationally" panel, facilitated by David Carrick - Director, SAS &
SNABC Chairman & Allan Hogarth - Executive Director, SNABC
Panellists:
Michelle Maddox Director Clootie McToot
Alison Grieve CEO G-Hold
Issy Urquhart Chief People Officer Craneware
Philip Swan CEO Stealth
Jim Rae CEO Docs 24
Martin Daraz Owner Martin's Whisky Diet Guest Lecturer Stanford University Grad School of Business
Ethel Bunch CEO Sustain SC
Leah Hutcheon CEO Appointedd
Please note this is an online webinar and invites to the virtual event will be sent out shortly before the event.