Dogsbody

Daily Event: 6:30 PM to 9:30 PM (PDT)
Event Details
Intersection for the Arts, Playwrights Foundation, and Erika Chong Shuch Performance Project present
Dogsbody by Erik Ehn
Every story is a knife. Everyone is a witness.

 Directed by Rebecca Novick, Choreography by Erika Chong Shuch
Performed by Catherine Castellanos*, Rami Margron* and Reggie D. White
*A Member of the Actors' Equity Association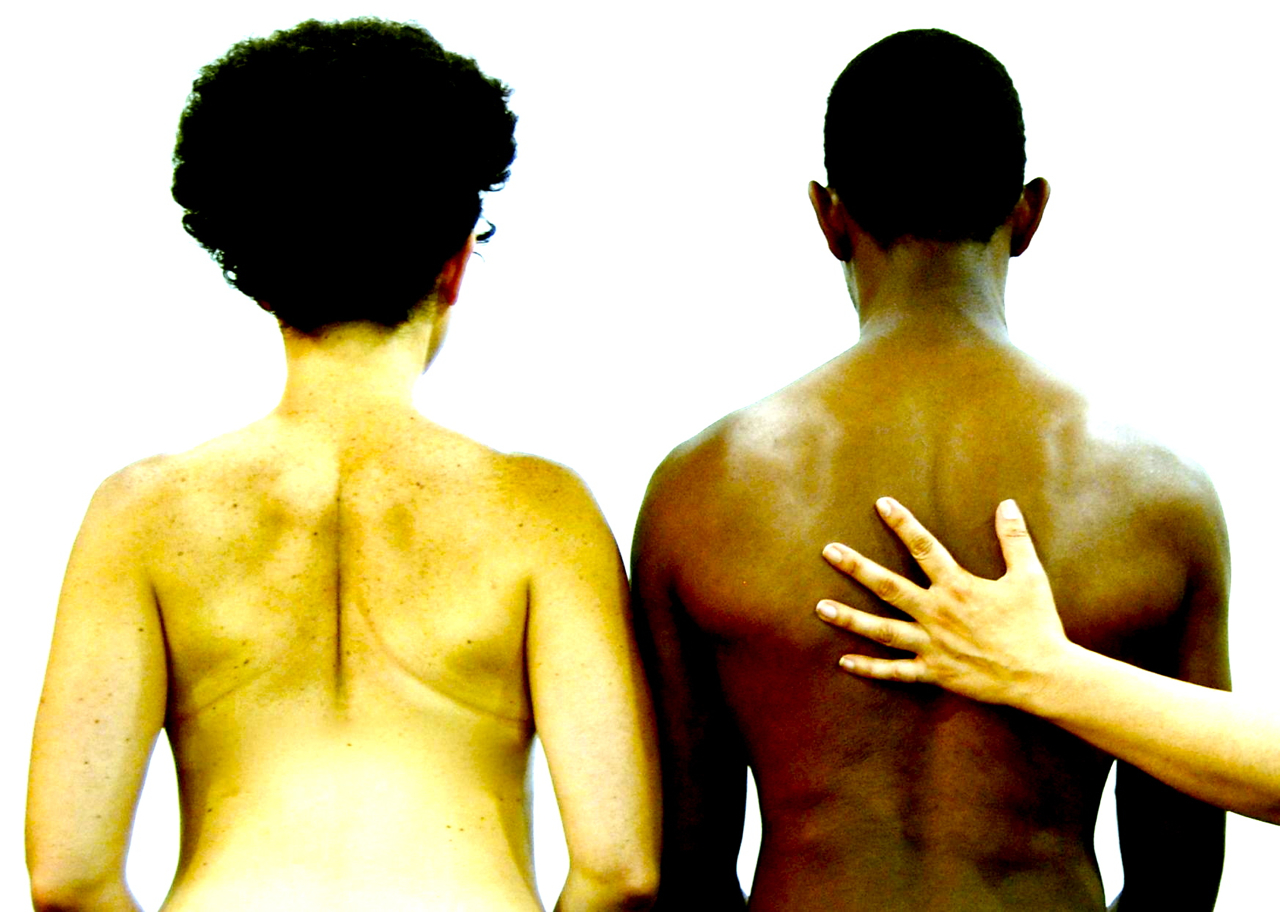 Friday - Sunday, September 21-23, 2012
6:30PM Pre-show potluck and dialogue | 8:00PM Performance
Intersection for the Arts
925 Mission Street (@ 5th), San Francisco, CA 94103
Tickets/Info: $10 | dogsbody.eventbrite.com | (415) 626-2787
Ehn takes us deep into a meditation on war through the eyes of child soldiers as they grow up.  Set in Uganda and in an imaginary future war in Texas, Dogsbody asks us to undertake a "revolution of the heart" and reach for understanding and healing.  
We invite audiences to join the artists for a pre-show potluck and dialogue before each performance, beginning at 6:30pm. Please bring a dish to share.

Supported by: CA$H, Fleishhacker Foundation, RHE Charitable Foundation and Zellerbach Family Foundation.

Part of the national Soulographie project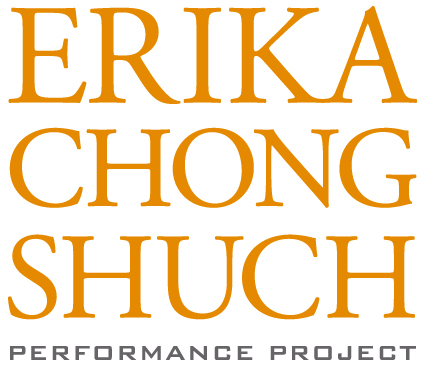 Dogsbody is directed by Rebecca Novick, with movement by Erika Chong Shuch. It is part of Ehn's project, Soulographie, a cycle of performances looking at 20th century America from the point of view of its relationship to genocides in the States (the Tulsa Race Riot), in East Africa (Rwanda, Uganda), and Central America (Guatemala, El Salvador). Soulographie aims to create channels of dialogue through art and conversation. The 17 plays that comprise the cycle will be produced independently throughout the United States, Rwanda and Uganda over the course of the 2011- 2012 Season. These plays will converge at La MaMa in New York in November 2012 as Soulographie, a theatrical event featuring the plays performed in rotation. The cycle will include opportunities to reflect and converse about the issues invoked by the plays, as well as the creation of art and poetics as acts towards social change.


Soulographie in the Bay Area
Dogsbody, the 16th play in the cycle, deepens the inquiry into the hearts of perpetrators by looking at war through the eyes of child soldiers as they grow up. Part One tells the stories of four children abducted into the Lord's Resistance Army in Uganda in the haunting words of their parents, Part Two imagines a future forever war in Texas, asking us to imagine what it would be like if American children were involved in such a conflict. Director Rebecca Novick has been a long-time collaborator of Ehn's. Her world premiere of Ehn's 'Maid' (Crowded Fire, 2003) was one of the company's most well-received shows and she commissioned and developed Burnt Umber (another piece in the Soulographie cycle) while serving as Crowded Fire's artistic director.
Ehn's decade-long project asks us to undertake a "revolution of the heart" and calls for a performance context that reaches for understanding and healing. In this spirit, the process — and ultimately the performance experience that the Dogsbody artists are building towards — will invite a variety of participants to share stories, witness others' stories, and come together to travel deeply into the dark heart of this material, emerging hopefully with a shared sense of the healing. Ehn often says that the audience he imagines for this work would bring together "scholars, sages, and survivors." Organized around this aim, the three performance days at Intersection will each begin with a pre-show dialogue and potluck dinner and then the performance. Collaborators on this special programming include the Playwrights Foundation, USF's Department of Performing Arts and Social Justice, Eritrean Youth for Change, Priority Africa Network, and others.
About Soulographie
For fifteen years, noted playwright Erik Ehn has been visiting the locations of genocides — collecting testimony, sharing evidence with students, and collaborating with local residents to explore how the performing arts can aid recovery. Encountering the extraordinary and horrific accumulation of testimony that has emerged from late 20th Century genocides, Erik felt an obligation as an artist to tell some of these stories and a compelling need to examine, through the lens of drama, how a society makes its way to atrocity. How, he wondered, can we tell the story of such a collective abdication of empathy without participating in it ourselves? How can we bear witness appropriately and how can this witnessing help heal? Featuring Ehn's signature blend of poetry, image, vision and humor, the plays of the Soulographie cycle take us from the Tulsa Race Riots to El Salvador, from Bosnia to Rwanda and the child armies of East Africa. In each case, the plays weave together international incidents with their domestic implications and global atrocity with the parallel disaster of the erosion of the human heart. Technology is haunted, landscape is sacred, and language is the way we are both broken and healed in this extraordinary effort by one of our most visionary playwrights. Currently the Head of Playwriting at Brown University, Ehn is a leading American playwright whose work has been produced around the world.
Artist Biographies
Erik Ehn's (Playwright) work includes The Saint Plays, Heavenly Shades of Night Are Falling, Maria Kizito, No Time Like the Present, Wolf at the Door, Tailings, Beginner, Ideas of Good and Evil, and an adaptation of Faulkner's The Sound and the Fury. He is an artistic associate at San Francisco's Theatre of Yugen, most recently writing Crazy Horse for them, which combined Noh forms with Native American music and dance. His plays have been produced in San Francisco (Intersection, Thick Description, Yugen, Crowded Fire), Seattle (Annex, Empty Space), Austin (Frontera), New York (BACA, Whitney Museum), San Diego (Sledgehammer), Chicago (Red Moon), and elsewhere. He has a longstanding collaborative relationship with the Undermain Theater in Dallas, is co-founder of the Tenderloin Opera Company in San Francisco (with Lisa Bielawa), and is founder of the Arts in the One World Conference. He is a graduate of New Dramatists and the former dean of California Institute of the Arts School of Theater. He is head of Playwriting at Brown University.
Rebecca Novick (Director) is a noted Bay Area director whose career has focused on new, experimental work. She was the founder of Crowded Fire Theater Company and served as its artistic director for ten years. While at Crowded Fire her work was recognized with many awards, including the Guardian Award for Outstanding Local Artist. In the Bay Area she has also worked with the Magic Theatre, Intersection for the Arts, the Bay Area Playwrights Festival, the Aurora Theatre, the San Francisco Shakespeare Festival, the Exit Theatre, Shotgun Players, Berkeley Opera, Playground, and Woman's Will.  She currently serves as the director of The Triangle Lab, a joint program of Intersection for the Arts and Cal Shakes that explores how more people can participate in theater-making in more ways.
Erika Chong Shuch (Choreographer) is a choreographer and director whose interdisciplinary work reflects her passion for multiple forms of creative expression. The recipient of many awards and commissions including the Gerbode Emerging Choreographers Award, she is a resident artist at Intersection for the Arts where she frequently collaborates with Campo Santo as well as producing work for her own company, the Erika Chong Shuch Performance Project.
Where

Intersection for the Arts
925 Mission St. #109
San Francisco, CA 94103


Daily Event: 6:30 PM to 9:30 PM (PDT)
Add to my calendar