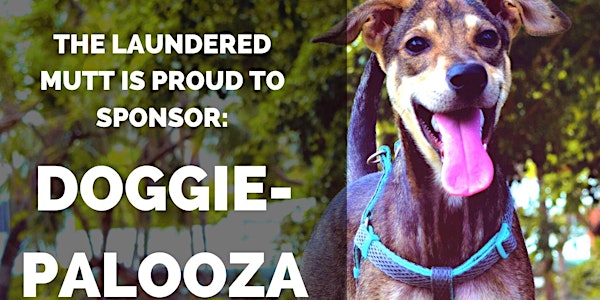 DOGGIE PALOOZA 5k WALK FOR CHARITY
Join us for a family-fun day with a 5k walk for charity, and a costume contest with great prizes! Food, fun, great merchandise, and music!
When and where
Location
Vail Headquarters 32115 Temecula Parkway Temecula, CA 92592
About this event
Join us at historic Vail Head Quarters, for a great day of family fun! Our 5k walk, and humorous costume contest with great prizes, goes to benefit dog rescue and adoption efforts.
The Laundered Mutt, Grooming & Training Center of Temecula, is proud to sponsor this event, to benefit Unconditional Love Foundation, a 24-year old non-profit rescue charity, dedicated to dog & horse rescue. (A 501c3 non-profit organization.)
Join us for food, music, specialty dog products, laughter, exercise and fun in the sun!
Festivities begin Nov. 19th Saturday at 9am,, 2022. PLEASE read all event rules and regulations.
If you are entering for the costume contest just bring your dog's costume and let us know in person at the registration booth. Thank you!
Doggie Palooza 5k Walk & Costume Contest for Charity
Information & Official Rules:
Family Fun, 5k Walk & Costume Contest with Prizes, Music, Food & Fun Merchandise!
Date: Nov, 19, Saturday - 2022
Time: 9am. Please do not arrive earlier than 9am. 5K walk begins at 10am and costume contest with prizes will follow at 11:30am.
Location: Vail Headquarters, 32115 Temecula Pkwy, Temecula, CA 92592
Registration Required: Register at the Laundered Mutt Grooming & Training Center, or Online
Important Rules. Please Read Carefully:
• Participants must be in good physical health, and be free of any symptoms of COVID-19 or other illnesses, including: cough, fever, lethargy, body aches, chills, dizziness.
• All participants are welcome to bring their dogs, provided the dogs meet the following criteria:
a) Your dog is not aggressive with other dogs or people.
b) Your female dog is not in heat.
c) Your unaltered male dog has good manners and safe behavior around female dogs.
d) You can show proof of recent vaccination records.
e) Your dog is not ill or exhibiting signs of an injury or illness. Your dog should be in good physical condition to sustain a 5k walk.
• Shock collars, e-collars, and other aggressive restraint methods will not be allowed on event grounds.
• No participant is obligated to complete the full 5k walk.
• 2 water stations will be available along the course, but walkers are encouraged to carry water with them, for both human & dog. (Water bottles & Alkaline Electrolyte water will be available for purchase on site.)
• This is not a race with a prize for first place, so please give everyone their space, and be courteous to not walk right up behind people, or crowd others.
• No weapons of any kind will be allowed on event grounds.
• No alcoholic beverages or drugs of any kind are allowed on event grounds.
• This is a NON-smoking / non-vaping event.
• Children are welcome however, they MUST be with their parents at ALL times, and may not walk dogs or be in charge of dogs. Adults over the age of 18 must maintain control of their dogs at all times.
• Please instruct your children NOT to walk up and pet other dogs. Bites can happen in innocent situations.
• Please have children refrain from excessive screaming, and loud noises. Noise makers such as air horns are prohibited.
Costume Contest:
The costume contest will begin at 11:30 am or as close to it as possible, giving all participants time to get back from the walk and get ready. Costumes will be judged based on humor & originality. (Costumes are for the dogs only, not owner and dog.)
*Please refrain from scary costumes, excessive gore, political themes, or sexual themes. This is a clean, family-friendly event for charity, and is not to be a stage for any holiday theme, political view, or expression of sexual orientation.
Prizes: Prizes will be awarded at the event, just after the costume contest. A prize will be awarded for 1st, 2nd and 3rd place, and winners must be present to collect their prize. If prize winners have left the event grounds then a runner up will be chosen.
Charity: Proceeds from this walk go to benefit rescue dogs in need. Proceeds will be given to Unconditional Love Foundation, a 23-year-old, non-profit organization dedicated to dog & horse rescue, rehabilitation & adoption. You can make additional donations at: www.ulfrescue.org. All donations made on event day or through the website are tax-deductible.
Event Sponsor: The Laundered Mutt, Grooming & Training Center / www.thelaunderedmutt.com / (951) 694-9274