DOGECON SF by Follow The Coin, In Partnership With The Creator of Dogecoin and The Dogecoin Foundation #dogeconsf

Friday, April 25, 2014 from 4:00 PM to 10:00 PM (PDT)
Event Details
PLEASE NOTE: WE ARE SO EXCITED ABOUT THIS EVENT! PLEASE KEEP IN MIND WE ARE AT MAXIMIMUM CAPICITY SO ENTRY WILL BE ON A FIRST COME FIRST SERVE BASIS! WHEN CAPACITY IS REACHED, WE WILL LET PEOPLE IN AS SOON AS PEOPLE ARE LET OUT. PLEASE HELP US OUT BY KEEPING THE LINE ORDERLY. WE APPRECIATE YOUR PATIENCE AND WE WILL TRY OUR BEST TO MAKE SURE EVERYONE GETS IN AND HAS A GREAT TIME! 
DOGECON SF is a Dogecoin conference and party created by Follow The Coin in partnership with Jackson Palmer (the founder of Dogecoin) and The Dogecoin Foundation. Focusing on the state of Dogecoin, the conference hosts panels and keynotes from top entrepreneurs, investors, and activists in the Dogecoin community. Attendees will be competing in a costume contest and other Doge games for Dogecoin prizes!

DOGECON SF EVENT SCHEDULE 
SPEAKING ENGAGEMENTS

4 PM - WELCOME TO DOGECON SF
Tina Hui, co-founder of Follow The Coin / Dogecon
Matt Schlicht, co-founder of Follow The Coin / Dogecon


4:05 PM - KEYNOTE
Jackson Palmer, Creator of Dogecoin


4:30 PM - SPEAKER: CURRENCY AS A LANGUAGE
Andreas M. Antonopoulos, Bitcoin Commentator


5:00 PM - FIRESIDE CHAT
Charlie Lee, Creator of Litecoin
Jackson Palmer, Creator of Dogecoin
5:30 PM - THE FUTURE OF CRYPTO CURRENCY 
Jesse Powell, CEO of Kraken
Alice Townes, Lawyer and Crypto Enthusiast
Sean Percival, 500 Startups / Bitcoin Investor
 
6:00PM - A message from HOOD, Feeder and Clother of The Poor
6:05 PM - PANEL: DOGECOIN SHIBE COMMUNITY & CHARITY PANEL
David Dvorak, CDO of dogetipbot
Eric Nakagawa, Founder of Doge4Water
Landon Merrill, COO of Moolah
Ben Doernberg, Dogecoin Foundation
 
6:35 PM - COMPANIES THAT <3 DOGECOIN
Marshall Hayner, Co-Founder of Quickcoin & The Bitcoin Fair 
Josh Mohland, CEO of dogetipbot
Landon Merrill, COO of Moolah 
Adam McKenna, CEO of Multipool 
7:05 PM - 10:00 PM I DOGECON SF PARTY & COSTUME CONTEST
Calling all shibes! Very celebration!
This is the first ever Dogecon SF Party, so come join us for games, pizza, snacks, good food from Adam's Grub Truck, some drinks, beer, wine and meet with other awesome doge and crypto enthusiasts/startups for cryptocurrency madness and fun. Much excitement, many shibes.
8 PM - COSTUME CONTEST
Very Fun! There will be a costume contest where Jackson Palmer will be rewarding the winner with the most attendee votes 100,000 doge! Much luck!

We're looking forward to seeing many shibes!
Much wow!  - Follow The Coin and The Dogecoin Foundation

PS. Be sure to check out Party Doge! Much Shirt & Gear. Very Wow. Such Party.
PPS. If you are interested in being a sponsor or applying to be a vendor for this event please let Follow The Coin know!  


[Good Shibe Anti-Harrasment Rules]
DOGECON SF is dedicated to providing a harassment-free conference experience for everyone, regardless of gender, gender identity and expression, sexual orientation, disability, physical appearance, body size, race, or religion. We do not tolerate harassment of conference participants in any form. Sexual language and imagery is not appropriate for any conference venue, including talks. Conference participants violating these rules may be sanctioned or expelled from the conference at the discretion of the conference organizers. 
When & Where

Automattic
132 Hawthorne Street
San Francisco, CA 94107


Friday, April 25, 2014 from 4:00 PM to 10:00 PM (PDT)
Add to my calendar
Organizer
A fast growing crypto currency publication, news aggregator, and market data aggregator.
Twitter: FollowTheCoin
Facebook: FollowTheCoin


ABOUT JACKSON PALMER 
The creator of Dogecoin and Product Marketing Manager at Adobe.
Twitter: JacksonPalmer
Facebook: JacksonPalmer

ABOUT DOGECOIN FOUNDATION
The Dogecoin Foundation is a non-profit organization created by the founders of Dogecoin for the purpose of spreading the use of the currency through goodwill and charitable endeavors. 
Twitter: Dogecoin
Facebook: OfficialDogecoin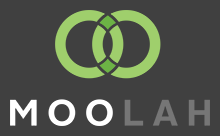 PLATINUM EVENT SPONSOR
ABOUT MOOLAH 
Making it easy to do anything with digital currencies. Buy and sell coins, purchase goods, accept payments, universal wallets, tip content creators...
Twitter: Moolah_io
Facebook: MoolahIO