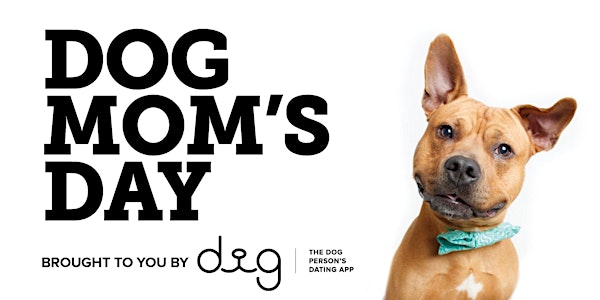 DOG MOM'S DAY - NYC
When and where
Location
d.b.a. 41 1st Avenue New York, NY 10003
Description
Join us Saturday, May 12th to celebrate the first National Dog Mom's Day! Show you've downloaded or shared the Dig App for free drinks, get some swag from ShaggySwag + I'd Rather Be With My Dog, treats from Amuse Pooch and Paul's Custom Petfood, accessories from Dog Is Good and meet adoptable pups from Rescue Dogs Rock and Badass Brooklyn Animal Rescue!
ABOUT DOG MOM'S DAY
We have created a day to celebrate and thank the dog moms who dedicate their love and support every day to their dogs. It's a different, special and visceral love that deserves its own day to be recognized and appreciated.
Every year, dog moms are reprimanded for celebrating their motherhood on Mother's Day. Dog Mom's Day will be a day truly dedicated to the dog moms, foster dog moms, and future dog moms. Dog Mom's Day is a celebration of women and their dogs.

"Our pups may not surprise us with breakfast in bed or a handmade macaroni noodle card, but instead we wake up to a lovable dog jumping to greet us with sloppy puppy kisses. But we don't care because our hearts are so full of love for these fur-kids!" - hilarioushound.com/happy-dog-moms-day