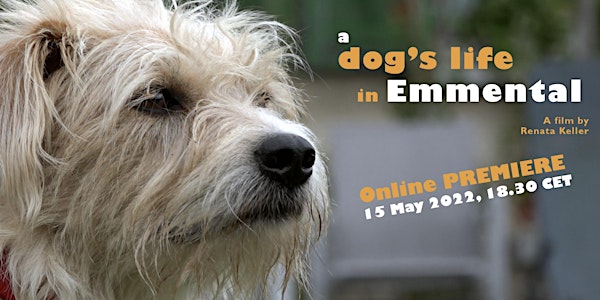 Dog Life in Emmental / Hundeleben im Emmental Online Premiere
ONLINE PREMIERE! A young dog arrives from Hungary in Emmental. What does she experience? Who does she meet? How does she find trust?
About this event
The film tells a very simple story: How can a relationship between human and animal grow and how can respecting another being not only create deeper trust, but can also lead to more freedom, joy of life and a mutual understanding.The backdrops are the landscapes of the Emmental with its rolling hills, forests and farms.
www.doglifeinemmental.com
If you prefer to register via Email write to: verticalimpulse@posteo.de
Der Film erzählt eine ganz einfache Geschichte: Wie eine Beziehung zwischen Mensch und Tier wachsen kann, und wie das Respektieren eines anderen Wesens nicht nur tiefes Vertrauen schaffen, sondern auch zu mehr Freiheit, Lebensfreude und gegenseitiges Verständnis führen kann. Die Hintergrundkulissen sind die Landschaften des Emmentals mit seinen sanften Hügeln, Wäldern und Höfen.
www.hundelebenimemmental.ch
Falls Sie lieber mit Email registrieren, schreiben Sie bitte an: verticalimpulse@posteo.de