Description
DOES THIS BOOK MAKE MY BUT LOOK BIG?
Yes, girlfriend, that unwritten, unfinished book does make your BUT look big. Most professional women I meet tell me the same sad story: "I want to write a book, BUT…" I meet a lot of professional women in my travels, so that's a lot of BUTs. Here's the interesting part though; many crazy-busy women just like you have successfully written a book. Or two. So, what do these women know that you don't? They figured out how to become a kick-BUT woman author. In this webinar, I will show you how to kick your BUT to the curb and get you jazzed to start your own book writing journey.


You will learn:
• 3 common roadblocks that prevent you from writing
• How other kick-BUT women get it done
• How to tackle the first hurdle of getting started
• 5 must-do steps to be a productive get-it-done author


Don't let your BUT get any bigger. As JK Rowling puts it, [with the right mindset] "You'll have turned yourself from somebody who's 'thinking of', who 'might', who's 'trying', to someone who DID."


KEY TAKEAWAYS
• How to overcome common mindset blocks
• Tips for managing your time to fit in writing
• How to create an idea inventory A fun, humorous, fast-paced session with plenty of visuals and valuable insights.
WE'RE SO EXCITED TO ANNOUNCE, SUSAN BARACCO AS YOUR FACILITATOR!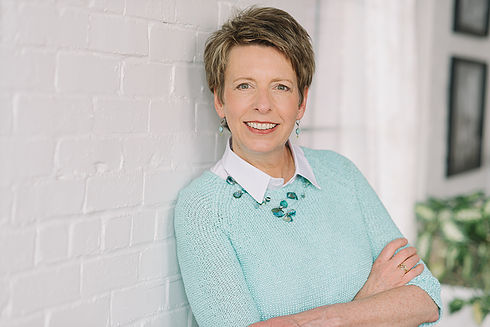 Susan Baracco, Story Architect for Women, brings the skills of a writer, editor, project manager and executive coach to her role as Story Architect for Women. She is a passionate advocate for women and believes that putting their stories into words is a powerful tool for change. Writing for women leaders means she gets to work with the brightest minds in business.
Fifteen years of business coaching, facilitating executive mastermind groups and working side-by-side with women leaders gives her a unique perspective among professionals in the book writing industry. Since 2013, Susan has focused her energy on being a resource for women who want to tell their stories in an effective and powerful way. Her big hairy audacious goal is to help a million women become authors. To reach that goal, Susan wrote her practical guidebook for women entitled 6 Things No One Tells You About Writing a Book. In it, Susan shares the realities of embarking on a book writing journey from a woman's perspective. She prepares the reader for the journey with tips and action steps to get you motivated and moving full speed ahead.
Susan lives on the beautiful coast of southern Maine with her husband of 25 years Adrien and their two rescue pups Nigel and Bailey. Their daughter Carly is in her final year of mechanical engineering at Boston University and their son Adam is an IT wizard at a tech company in Boston. Fun stuff: distance running | ocean kayaking | red wine | foodie | dogs of any kind | singing loudly at church