Does Stakeholder Engagement Benefit Communities? The Case of Oil in Western...
Description
Dr. Rani Parker, Ph.D. is Founder and President of Business-Community Synergies (BCS), an award-winning organization that brings development expertise to the private sector, to enhance local benefits from business operations. BCS provides research and advisory services to companies in the extractive industries and to international development organizations. BCS has worked in 19 countries world-wide advising on corporate strategy for community engagement, developing social performance guidelines and standards, carrying out social impact assessments and integrating social risk management into corporate business practice. Read more about Dr. Parker here.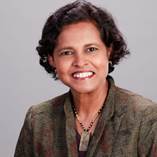 Many international organizations urge companies in the extractives sector to engage with local stakeholders, and issue "best practices" guidelines for doing so. Corporations in the business of natural resource extraction have also created standards for community engagement that they believe will help them obtain and maintain a social license to operate. However, reliable information about the impact of stakeholder engagement on participant communities is limited. In fact, we know of no rigorous experimental investigation—public or private— of the utility of such engagement for communities.
In this lecture, Dr. Parker will discuss the results of her study, which addresses whether governments and corporations are more accountable when there is proper engagement with community-based stakeholders. And, are communities likely to seek more accountability as a result of useful engagement with governments and corporations? Dr. Parker will report on the results of a study conducted in collaboration with Maendeleo ya Jamii and Florida State University.
About the Study:
BCS's purpose was to provide rigorous experimental evidence on the effectiveness of stakeholder engagement from the perspective of local communities impacted by extractives. The study evaluates the effectiveness of a Multi-Stakeholder Forum (MSF) intervention to improve accountability to communities in Western Uganda. The study design is a randomized controlled trial (RCT) where villages are randomly assigned to a treatment group (participating in MSFs) or a control group (not participating in MSFs). BCS supplemented their quantitative measurement of outcomes with a limited qualitative component. The project involved baseline and end line data collection in 107 villages in the Albertine Graben.