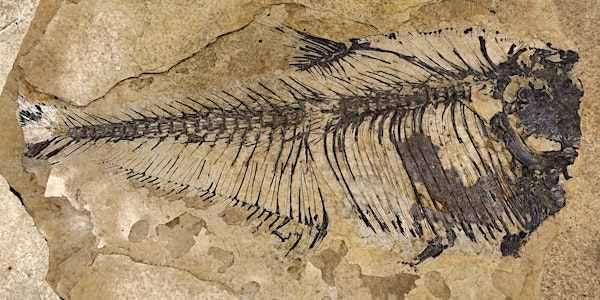 Does Earth Have a Memory?
Local educator and naturalist Don Jolley will discuss Earth's Memory, our perception of timescales, and where we find ourselves today.
About this event
How do we make sense of a story extending 4.5 billion years into the past? And what events in that long history have left their marks most indelibly on the planet we call home? In this presentation, participants will use what they observe about their own memories to better understand how Earth's history is represented in the Geologic Time Scale. A fun and engaging introduction to the concept of deep time, presented as a backdrop for better understanding not only the world of the past, but also the world of today, and where we might be headed in the world of tomorrow.
Don Jolley is a recently retired teacher of Maths and Sciences. His career spanned three decades at the Bolinas School, where he developed a robust program in outdoor education, leading students and their parents into the mountains and deserts of California, and across the Western Interior to the Colorado Plateau. He has been a resident of West Marin since 1979, and currently lives in Inverness Park with his wife Cenize and their beloved dog Zion.
This program is a collaboration with the Bolinas Museum where former Bolinas-Stinson Union School District science teacher Don Jolley has been featured in exhibitions and popular educational programs bridging art and science. To learn about Bolinas Museum's plans for new virtual programs with Don Jolley featuring the intersection of art and science, please visit Bolinas Museum's website and sign up for their e-news.
Details:
Upon completing your registration you will receive the link to the webinar at the bottom of your confirmation email.
You can expect reminder emails with more direction before the webinar.
You only need to register one person to view the webinar.
This presentation will also be on our Facebook page if you wish to view there and not register. A Facebook account is not needed to view.
The presentation will be saved to our Facebook page to view later.
You must register to view the webinar from Zoom.
If you have friends you would like to share this with you are more than welcome to do so, please just have them register as well.
This presentation is brought to you by a Zoom Webinar. Upon joining, your video and audio will not be available. The presenters and audience will not be able to see or hear you. Questions are encouraged and can be done through the Q&A feature in the toolbar.
What You Need:
To view the webinar a computer with a Zoom compatible browser is best such as Google Chrome, Mozilla Firefox, Safari.
To view through a mobile device, you will need to download the Zoom App.
To view the webinar please use the link found at the bottom of your confirmation email, or from the Eventbrite reminder emails.
About PRNSA:
We partner with the National Park Service to create opportunities for all people to experience, enhance, and preserve Point Reyes National Seashore for present and future generations.
If you have any questions or concerns please email us at fieldinstitute@ptreyes.org