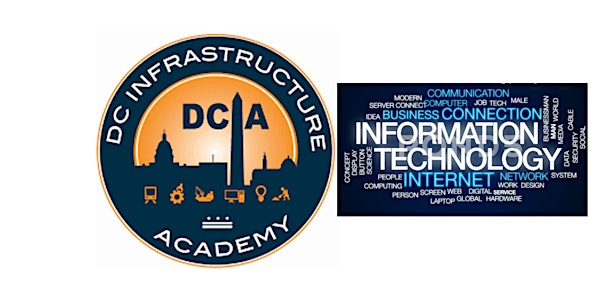 DOES, DCIA (Information Technology) HIRING EVENT - June 30th, 2022
The D.C. Department of Employment Services (DOES), is hosting a hiring event.
About this event
The D.C. Department of Employment Services (DOES) Office of Talent & Client Services, invites past and recent graduates who have participated in the DC Infrastructure Academy program to participate in a Virtual Hiring event on Thursday, June 30th, 2022, to receive an opportunity to be interviewed for employment opportunities with an organization.
If you are able to join us, please register here today.
HIRING EVENT
Employers will have the opportunity to connect directly with job-ready candidates in response to the growing demand for qualified workers to fill critical vacancies.
This recruitment event will be available to select employers. If you would like the opportunity to participate in this effort to be identified as a qualified candidate, please register today.
We look forward to your participation!!!