Description
DOERZ LAUNCH
EVENT
"No Comfort Zones Allowed- One Reason People Resist Change is Because They Focus on What They Have to Give Up, Instead of What They Have to Gain"
Saturday, April 21, 2018
6:00-10:00 PM
Channel to Channel Gallery
This is a social networking event , where you will be able to meet and mingle with all types of Business Owners , Entrepreneurs , and Leaders in Nashville.
Open Bar and Sounds provided by DJ MAJIK
We Know you should be here.......
*Must RSVP to confirm your spot at the Event* Limited tickets available. *
Invitations will be checked at the door.
We wanted make this event partially public so Nashville could be apart of something different and bigger than themesleves.
*A percentage of the proceeds will go to the AMEND Together YWCA*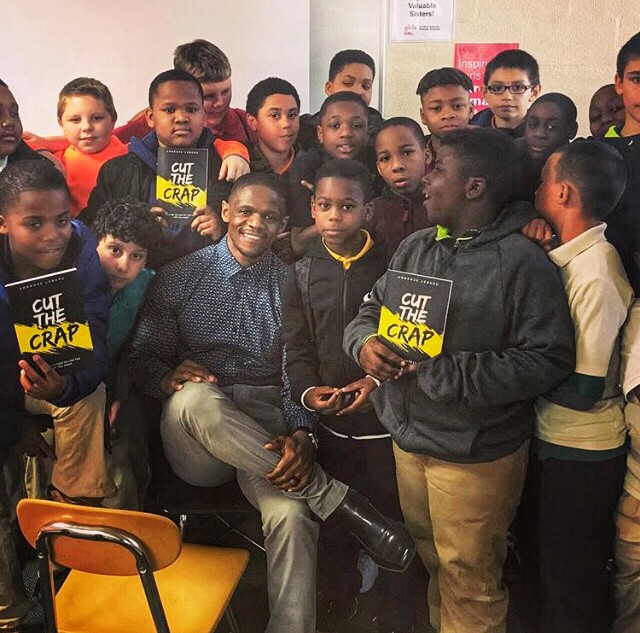 Ambrose pictured at an AMEND Together Partnership Engagement.
Event Back Ground Info:
---
---
Doerz Motivation is a community of go-getters, risk-takers and trend-setters.
Encompassing much more than physical fitness, Doerz Motivation is a mindset for purpose-fueled effort to push you into unlocking your full potential and attaining personal fulfillment.
With 15+ years of experience as a fitness coach and motivator, Ambrose Leburu is a staple in the fitness community. His coaching style is anything but ordinary. Whether he has you begging to let your legs "rest for just a minute" during a workout, or telling you that the entire meal you just ate is straight garbage, or advising you to cut the crap and make it happen; His energy is unapologetic yet inspiring.
Ambrose has created a community with a new level of thinking. They feed off his and other's energy and accomplishments. It's not just about setting goals anymore…anyone can do that. It's about finishing and achieving those goals. JOIN THE MOVEMENT !