Description
We here at Fiverr are always asking ourselves: what makes a community of doers do? We want to know what drives and inspires you; what makes you hustle hardest? What makes you wake up in the morning and keep on grinding?
In an effort to answer these questions, we're taking it to the streets and on the road; on our #DoersAcrossTheGlobe tour! We're traveling to key cities to meet with Fiverr community members, celebrate local entrepreneurs, and have a blast along the way!
On the evening of June 4th at 6:00pm, we're having a celebration at WeWork 240 Richmond Street West, 1st floor in Toronto. Join us to socialize, network, and build stronger relationships with your local community of doers and entrepreneurs. We'll be there to chat, talk business and strategy, and mix and mingle.
We'll also be hearing from Prashant Matta, who is responsible for sourcing, evaluating and executing on investment opportunities at OMERS Ventures, Canada's largest venture capital fund. He will be sharing his expertise on 'The Art of the Pitch,' teaching you how to market yourself, your business, and be a successful entrepreneur.
Food and drinks will be provided!
Feel free to invite anyone interested in attending!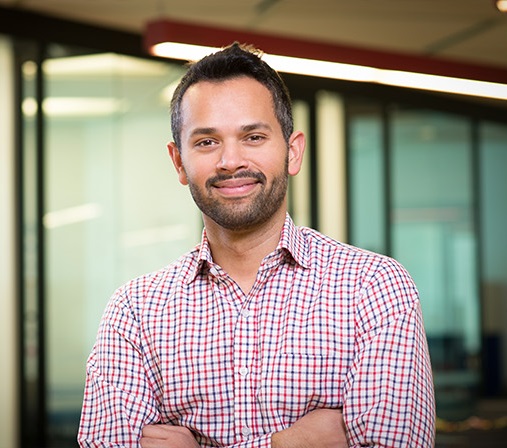 Prashant Matta is a Venture Capitalist at OMERS Ventures, one of Canada's largest venture capital funds. Prashant invests in companies across technology and media sectors and he is also responsible for providing strategic and operational guidance to OMERS Ventures' portfolio companies. Prior to joining OMERS Ventures, Prashant worked in Samsung's Global Strategy Group based in Seoul, South Korea. At Samsung, Prashant led projects involving business strategy, new product/service development, acquisitions and investments. His focus areas included mobile, digital media and emerging software/services like connected home, cloud computing, location based services and virtual reality. Before joining Samsung, Prashant was a Senior Consultant for Deloitte Consulting in Toronto, where he advised companies across various sectors on strategy, operations and performance improvement. Prashant holds an MBA from INSEAD and completed his BBA at the Schulich School of Business. He holds a Chartered Accountant designation.