Learn how to safely create stunning storm photos with Nikon's Mike Mezeul II.
About this event
This program focuses on documenting the beauty within storms and will include tips on how to safely create stunning imagery from these powerful events. From lightning to supercells, unique cloud formations, rainbows and more, we will discuss all the various angles and approaches that can be taken to create that perfect storm photograph.
This free virtual class will be held via Zoom meeting. We recommend installing the software before the event starts.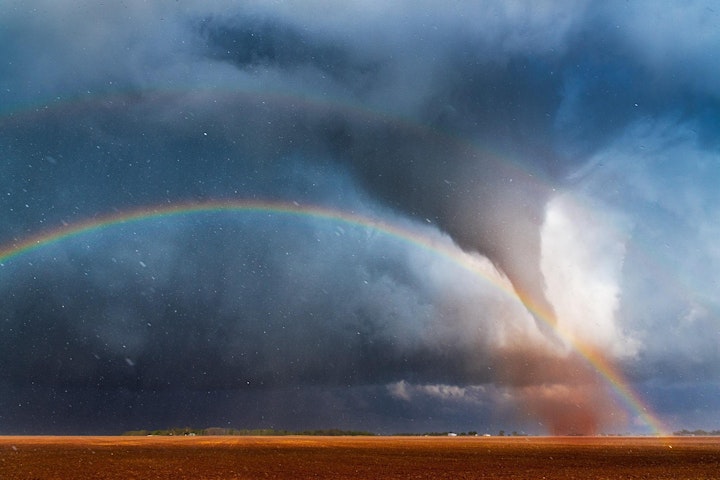 Mike Mezeul II is an internationally recognized photographer based out of Dallas, Texas. He picked up his first camera at the age of 15, a Yashica MG-1, and has been working professionally for the past 10 years. His work specializes in landscape, natural disaster, commercial and night sky. Mike's work has been published around the world including work in National Geographic books, BBC Magazine, Yahoo News and more.
When Mike is not on assignment work, he spends his free time traveling the world and sharing his knowledge by teaching photography workshops and also speaking at various events for Nikon.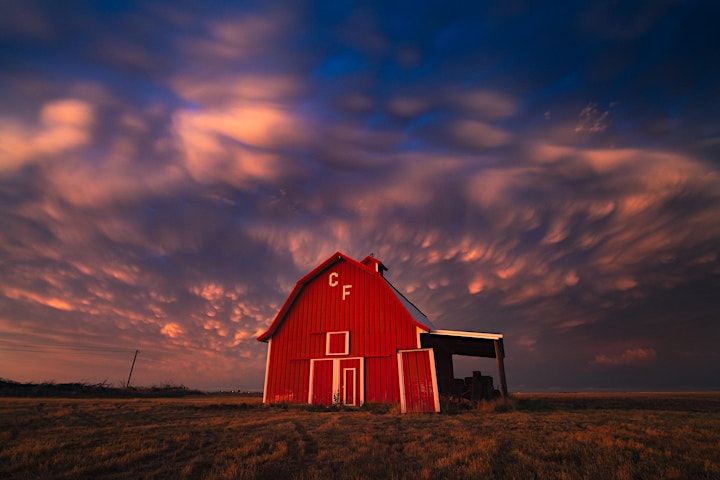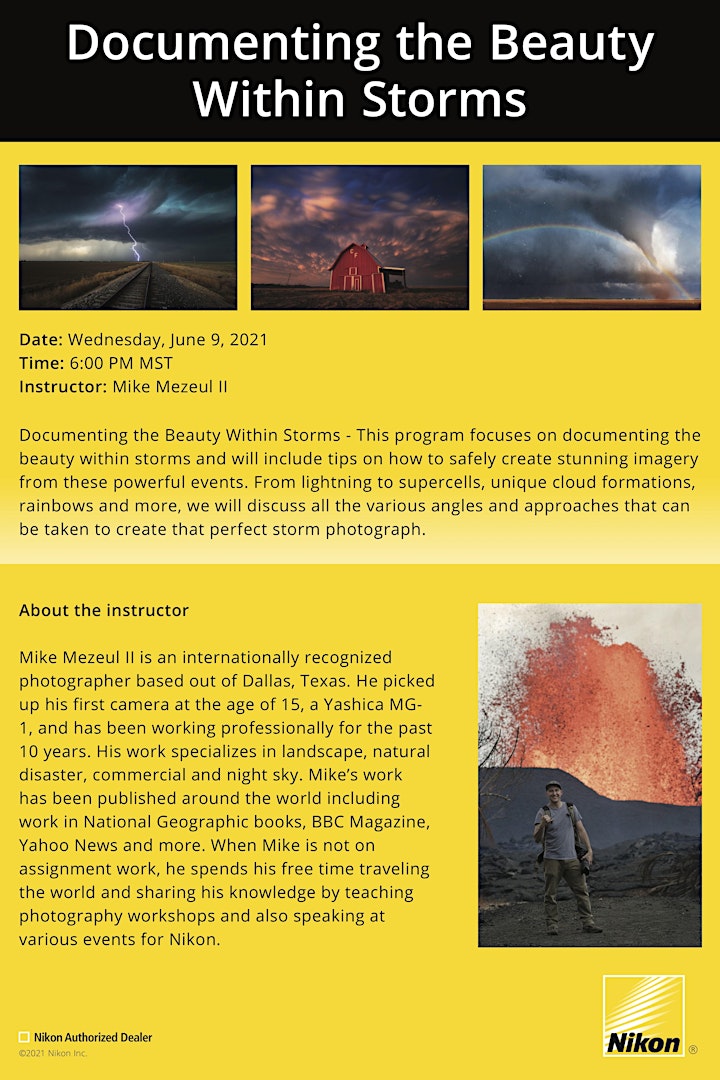 Organizer of Documenting the Beauty Within Storms
Bozeman Camera & Repair Inc. has been a local camera store for over 30 years. We specialize in both new and used photographic gear, and have a large inventory. We operate as a destination store, and provide in house repair services as well as camera and lens rentals. We are proud to have a highly experienced staff, exceptional customer service and would like to become your favorite store!