Documenting Sexually Responsive Behavior: Language has Meaning

Tuesday, 16 October 2018 from 12:00 PM to 1:00 PM (EDT)
Event Details
Note: This webinar takes place at 12:00 EDT.  To check what time it takes place in your time zone, click here.
Presenter: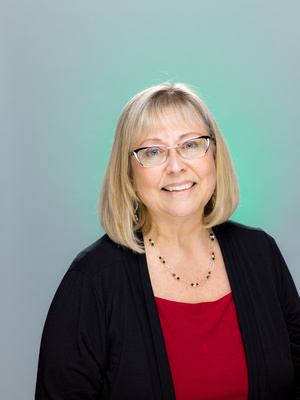 Lori Schindel Martin, RN, PhD, Associate Professor, Daphne Cockwell School of Nursing, Ryerson University
Lori Schindel Martin, RN, PhD is a mixed methods researcher, educator and advanced practice nurse. She is an Associate Professor at the Daphne Cockwell School of Nursing, Faculty of Community Services, Ryerson University, Toronto, Ontario. Lori has a passion for clinical knowledge gained through ground-level, applied clinical research. Lori believes that people living with dementia deserve inter-professional care that is person-centred, humanistic, evidence-informed, tailored, safe and effective. This complex undertaking requires caregivers who have been provided with education and policy guidance to assess, interpret and manage people experiencing the behavioural and psychological symptoms of dementia. Lori's program of scholarship focuses on the development of theory-driven, practical learning programs to enhance best practices related to responsive behavior such as reluctance for bathing and sexual expression. She has presented on these topics at national and international conferences. Lori is President-Elect of the Canadian Gerontological Nursing Association (CGNA).

Summary 
This webinar will provide an overview of changes in language used to document staff observations of sexually responsive behaviour. Best practice expectations require descriptive accounts of behavioural episodes as well as a record of observations to determine frequency, duration, risk and patterns of sexual expression. Yet there is no consensus regarding the definition of sexually responsive behaviour, or what distinguishes normal expression from pathology. The webinar will discuss descriptive language that can capture behaviour in a respectful, professional fashion, at the same time providing accurate and detailed information useful for health care teams to interpret behaviour, determine risk levels and develop a care plan. An outline of important behavioural descriptors will be discussed. Participants will have an opportunity to provide important feedback and input into editing responsive behaviour descriptions. 
This integrated KTE webinar event is brought to you by brainXchange in partnership with the Alzheimer Society of Canada and the Canadian Consortium on Neurodegeneration in Aging (CCNA).

We ask that you only register for this event if you are certain you can attend, we also encourage participants joining from the same location or organization to share a computer, as we have limited space. Thank you. 
This event takes place at 12:00 EDT.  To check your time zone, please click here.
Question? Email: Jillian McConnell jillian@brainxchange.ca
Have questions about Documenting Sexually Responsive Behavior: Language has Meaning?
Contact brainXchange