"Documented" Film Screening, presented as part of series Films Across Borde...
Description
Films Across Borders: Stories of Migration
This film series showcases inspiring stories of courage, hope and determination as international voices and perspectives are portrayed via dramatic features, documentaries and shorts.
Millions of migrants, Countless stories, 25+ films, 10 venues.
All listings: www.filmsacrossborders.org.
Watch the series film trailer here.
Wednesday, November 8 at 7:00 pm.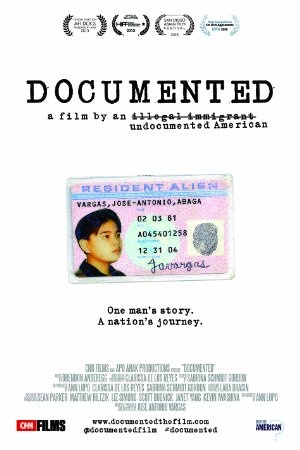 Documented (90 minutes; in English; directed by Jose Antonio Vargas)
Documentary film screening followed by discussion via Skype with Jose Antonio Vargas, journalist, filmmaker, immigration rights activist and founder of Define American.
Pulitzer Prize-winning journalist Jose Antonio Vargas announced in 2011 via The New York Times Magazine that he was an undocumented immigrant. In Documented, he reflects on his travels as a child from the Philippines to the United States; his trials as an immigration reform activist; and his attempt to re-connect with his mother, whom he had not seen in 20 years. 2013
Parking is free after 5 pm. SIS underground garage is at Nebraska and New Mexico avenues. For futher information or questions, contact Lydia Schindler at LydiaS@american.edu.
Date and Time
Location
McKinley Bldg: Malsi Doyle/Michael Forman Theater at American University, AU campus map -- american.edu/maps
4400 Massachusetts Avenue`
Washington, DC 20016