Location
TCL 6 Chinese Theatre
6925 Hollywood Boulevard
Los Angeles, CA 90028
Description
JUSTICE FOR MY SISTER (JUSTICIA PARA MI HERMANA)

UNITED STATES/GUATEMALA
Directed by Kimberly Bautista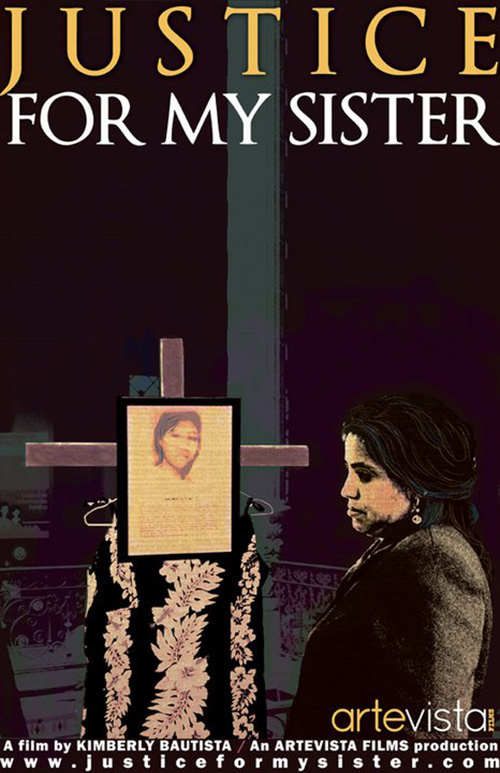 Adela, 27, left home for work one day and never returned. Her ex-boyfriend
beat her until she was unrecognizable and left her at the side of the road. Her
story is all too familiar in Guatemala, where 6,000 women have been murdered
in the last decade. Only 2% of those killers have been sentenced. Adela's sister
Rebeca, 34, is determined to see that Adela's killer is held accountable. She makes
tortillas at home and sells them in order to raise her five children, as well as the
three children Adela left behind. The challenges Rebeca encounters in her search
for justice are illustrative of the thousands of other cases like this one in Guatemala.
However, her willingness to practically take on the role of investigator while she is still
mourning is exceptional. She encounters many setbacks during her three-year battle: a
missing police report, a judge accused of killing his own wife, and witnesses who are
too afraid to testify. Completely transformed by her struggle, Rebeca emerges as a
feminist leader in her rural community with a message for others: justice ispossible.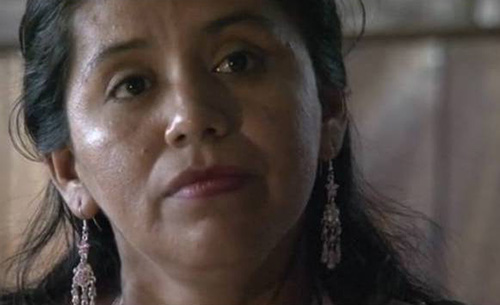 Adela, de 27 años, salió de su casa al trabajo un día y nunca regresó. Su ex novio
la golpeó hasta dejarla irreconocible y la abandonó a la orilla de la carretera. Su
historia es natural en Guatemala, donde 6 mil mujeres han sido asesinadas en la
última década; solamente el 2% de los asesinos fueron sentenciados. Rebeca, la
hermana mayor de Adela, está determinada a ver que el asesino sea señalado como
responsable. Ella hace tortillas en su casa para vender y poder mantener a los tres
hijos de su hermana, además de los cinco propios.Los retos que Rebeca encuentra
en su búsqueda por la justicia son ejemplos de los miles de casos como éste que existen
en Guatemala. Pero la voluntad de Rebeca de tomar el papel de investigadora aun
estando de luto, es excepcional. Rebeca se topa con muchos contratiempos durante
su lucha de tres años: un reporte policial perdido, un juez acusado de matar a su
esposa, y testigos que temen testificar. Completamente transformada, Rebeca emerge
de su lucha convertida en líder feminista de su comunidad con un mensaje para los
demás: la justicia sí es posible.
Director Kimberly Bautista
Screenwriter Kimberly Bautista
Producer Kimberly Bautista
Director of Photography Kimberly Bautista, Juan Mejia
Editor Kimberly Bautista, Michael Flores
Sound Joe Milner
Music Quetzal Flores
Cast Kate del Castillo (Narrator)
Awards Winner of the 2012 HBO/NALIP Documentary Filmmaker
Award First Place Winner, Cuban Hat Transmedia Pitch,
Sunny
Side of the Doc, La Rochelle, France, 2012 Latino Artist
Mentorship, National Association of Latino Independent
Producers 2010-11 Princess Grace Award, Documentary
Honorarium, 2008 Silver Butterfly - Camera Justitia Award -
Movies that Matter Festival 2013
Film Language Spanish, English
Subtitles English
Film Year 2012
Run Time 69 min