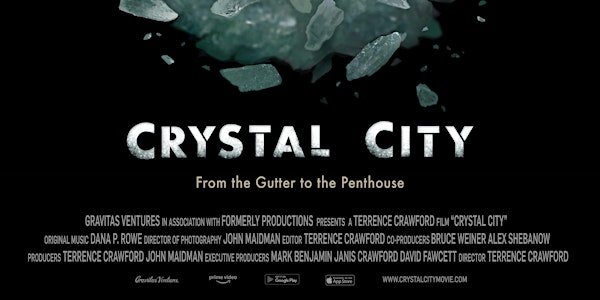 Documentary: Crystal City
An award-winning film that explores the various causes and effects of crystal meth addiction, charting the long path to recovery.
When and where
Location
Santikos Movie Theater 7600 I-10 West San Antonio, TX 78230
About this event
Nationwide, there has been an upward trend in addiction to crystal meth and it has specifically hit one market very hard.
To quote the headline in this New York Times op-ed article, ' Gay Men Are Dying From a Crisis We're Not Talking About.'
Crystal City is a documentary which brings us closer to men in New York City who are working towards recovery from crystal meth. The film is 80 min. in length and we'll have a brief Q&A afterwards with experts who can weigh in and put the film's context into a local perspective and assist with resources available.
Understand why Filmmaker, Terrence Crawford made this documentary: https://www.nbcnews.com/feature/nbc-out/shame-fear-stigma-recovering-addicts-address-meth-abuse-crystal-city-n1072076
Trigger Warning: This film depicts heavy IV drug use. Viewer discretion is advised.
Join us at Santikos Northwest Theater location (auditorium seats 100)
Wed. June 15, 2022
Doors open: 6 pm
Film starts : 6:30 pm
With appreciation to those who helped bring this film to Texas
(click on sponsors below)
San Antonio Council on Alcohol and Drug Awareness (SACADA)
Alamo Drug Awareness Prevention Team
Note: 2 hrs. CEUs available to Licensed Professional Counselors