An award-winning film that explores the various causes and effects of crystal meth addiction, charting the long path to recovery.
About this event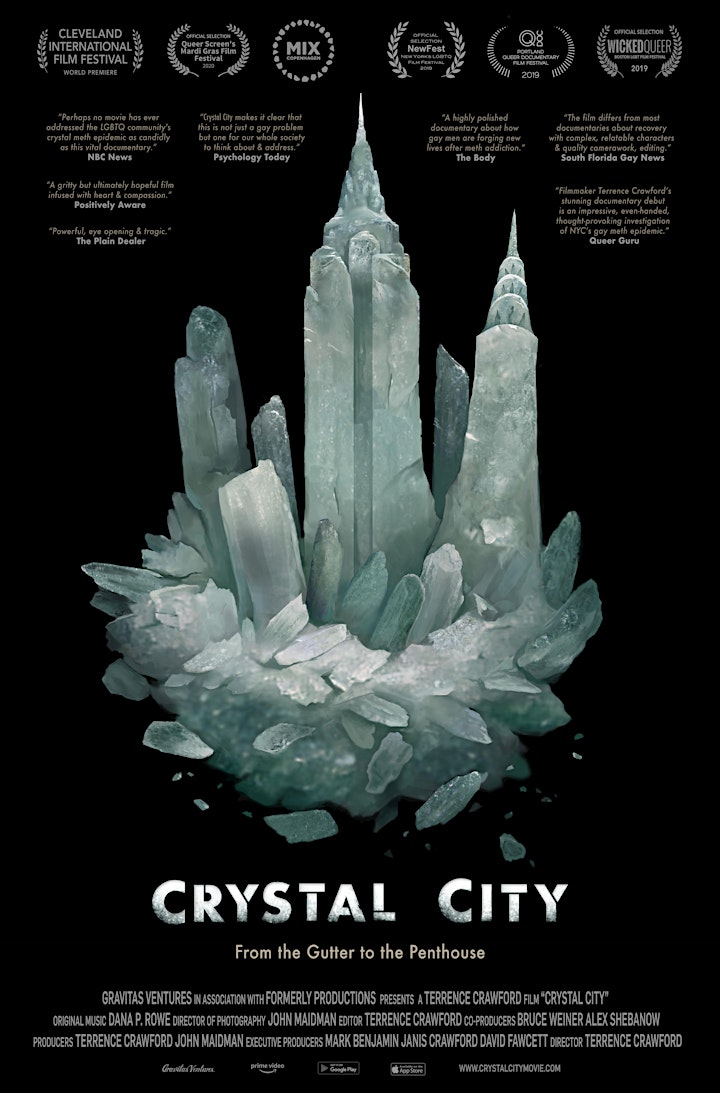 Organizer of Documentary: Crystal City
Documentaries have the power to move us. Quite simply, when we see a slice of someone's life, we are reminded of our own journey. Documentaries can also be great tools to enlighten us on cultures, industries or social issues that we would have no access to otherwise.
We find compelling documentaries for clients. These are films that align with your mission, goals and values. We wrap an event around this documentary and drive the right target audience to attend and enjoy the film experience.
We invite you to attend one of our documentary events and feel the power of great storytelling through film.  Our events are opportunities to pull people together around a topic and get them into one space to inform and inspire them about your cause, service or product.
Reach out to learn more on how you can align your company brand to one of our upcoming Documentary Events . We can discuss how this might complement your overall marketing plan.  Diane@DianeMarketing.com  or 972-670-7078
Diane Feffer