Description
A strong and well-crafted narrative is as vital to a documentary as it is to a narrative film, so why do we use "narrative" as the category that defines itself in opposition to documentary? Not only does this binary vex many documentarians, it arguably belies the foundational importance of narrative in documentary. Too frequently, emerging documentarians launch into projects that address timely and noble topics—poverty, abuse, inequality, systemic injustice—only to discover that an important issue does not automatically, or necessarily, make for an important film.
Join IFP Chicago and Stage 18 for a moderated conversation between two documentarians, Colette Ghunim and Dan Rybicky, about documentary as narrative. We'll discuss when and how the narrative of a documentary can be crafted; we'll hear about the panelists' own storytelling breakthroughs; and, finally, we'll talk through audience questions with as much specificity as time allows.
---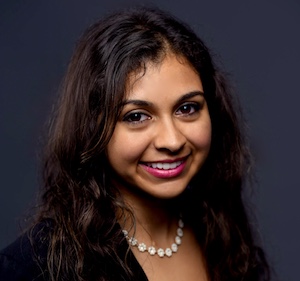 Based in Chicago, Illinois, Colette Ghunim's passion lies at the cross section of social impact and visual storytelling. Her first documentary, The People's Girls, received worldwide attention for its bold spotlight on Egypt's issue of sexual harassment. With recognition by major international outlets such as Huffington Post, Buzzfeed, Al Jazeera and more, The People's Girls trailer enticed over 2 millions views. She is currently working on Traces of Home, her first feature-length film documenting her journey back to Mexico and Palestine to locate her parents' original homes, which they were forced to leave decades ago. Colette Ghunim strives to be a changemaker for communities worldwide, documenting powerful stories of individuals that often go unnoticed.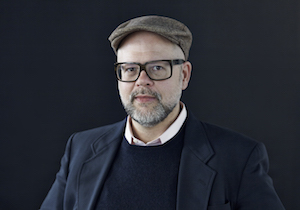 Dan Rybicky is an Associate Professor in Columbia College Chicago's Cinema and Television Arts Department where he designs and teaches courses in documentary, critical studies, screenwriting, and producing. As a filmmaker, Dan won numerous awards for producing and co-directing ITVS/Kartemquin Films' critically-acclaimed feature documentary Almost There, which screened internationally at over thirty festivals before being distributed theatrically, digitally, and on public television in 2016. Dan's latest short documentary about health care filmed in (and titled) Accident, MD premiered in May 2018 at the Maryland Film Festival's Opening Night Shorts Gala. The New Yorker magazine called Dan's film a highlight of the festival, writing: "Accident, MD is the passionate work of a civic-minded filmmaker who, in the midst of a Presidential campaign that was fueled by outlandishly deceptive claims, channels his bewilderment into action; in presenting the insidious power of political propaganda and its irrational effect, it does more in its nineteen-minute span to explain the election of a flamboyantly enraged liar than most daily newspaper accounts." After receiving his BA at Vassar College and his MFA at NYU's Tisch School of the Arts, Dan began working with and consulting in various production capacities for Martin Scorsese, John Sayles, and John Leguizamo. Dan was recently a consulting producer on The Area, which premiered in April 2018 at the Full Frame Documentary Festival, and he is currently producing Genius of a Different Hue, a new feature documentary about the history of black advertising in development with Kartemquin Films.