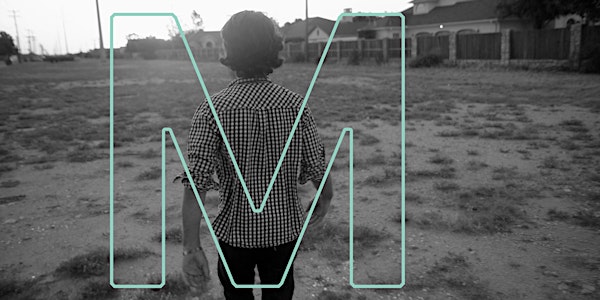 DocuClub LA: MEMPHIS
When and where
Location
Film Independent 5670 Wilshire Blvd. 9th Floor Los Angeles, CA 90036
Refund Policy
Refunds up to 1 day before event
Description
DocuClub LA is a collaboration between the International Documentary Association and Film Independent. This work-in-progress screening offers the public and members of the film community advance access to new documentaries in progress, and the opportunity to participate in behind-the-scenes conversations with filmmakers and creators. DocuClub offers filmmakers a place to share their stories in a safe and supportive environment and receive constructive feedback that will get their projects festival ready.
Please join the International Documentary Association and Film Independent on Monday, September 9, for the fourth DocuClub LA of 2019 with a screening of MEMPHIS. Following the screening, we will be joined by director/producer/editor, David Zucker, editors Jody McVeigh-Schultz and Reid Davenport for a discussion moderated by independent producer, Katie Doering.
Doors open at 7:00 pm. Screening, followed by a moderated feedback discussion with the filmmakers - 7:30 pm - 10:00 pm. Drinks and snacks will be available for a modest suggested donation.
Space is very limited so please update your RSVP if you can't make it so we can have a real count of the attendees. Admission not guaranteed, all RSVP's are first-come, first served.
Film Independent
5670 Wilshire Blvd. 9th Floor
Los Angeles, CA 90036 (Map)
THE FILM
Memphis loves Seneca. He's a millennial with severe cerebral palsy, and he wants to be a filmmaker and travel the world. Seneca's an aspiring opera singer, living with her mom, deep in oil country. Seneca just wants to be friends. MEMPHIS follows five years of this unfolding relationship as it takes us from Texas to California to Italy and back, and illuminates the turbulent realities facing a young man with a severe disability as he strives toward independence, and of a young woman looking to escape the drudgery of small-town Texas. As financial responsibilities mount and Memphis' crush threatens their friendship, Memphis and Seneca must forge new identities and attitudes towards sex, family, work, and life itself, clinging to their dreams of a brighter future.
MEMPHIS is filmmaker David Zucker's directorial debut and is produced by Luke Terrell and Benjamin Edelman.

David Zucker, Director, Producer, Editor
David Zucker is a documentary filmmaker from outside Philadelphia, whose work focuses on intersections of disability, sexuality, poverty, and substance abuse. He edited WE, THE MARINES (Netflix), an IMAX film by Oscar-nominee Greg MacGillivray, and has worked in post-production with Clay Tweel, Tracy Droz Tragos, and Clay Jeter. David shot additional footage for AMERICA'S MUSICAL JOURNEY, narrated by Morgan Freeman, and has produced content for CNNFilms, Nike and 60 Second Docs. David is a 2019 IFP Documentary Lab Fellow, and MEMPHIS is his feature directorial debut.
Reid Davenport, Editor
Reid Davenport is an award-winning documentarian who has made numerous films featuring people with disabilities. As a person with a disability himself, he is interested in portraying this overlooked perspective. Reid gave a 2017 TED Talk about the mission of his organization, "Through My Lens." His films have been shown across the country and around the world, and have gained prominent attention from PBS, NPR, Forbes Magazine, the BBC and the Washington Post. He received an MFA in Documentary Film & Video from Stanford University, and has been making films and public speaking at high schools and universities for five years.
Jody McVeigh-Schultz, Editor
Jody McVeigh-Schultz was raised near Philadelphia and attended USC to study Film Production. In 2016 he was nominated for an Emmy for his editing on Comedy Central's DRUNK HISTORY. He's known for his work on the Netflix original documentary series LAST CHANCE U (where he also co-produces), Netflix animated comedy BIG MOUTH, Howard Zinn's documentary THE PEOPLE SPEAK and reality sitcom DUCK DYNASTY. Gravitas Ventures released McVeigh-Schultz's narrative feature, ECHO LAKE, which debuted at Dances with Films and won Best Director at the SENE film festival.
Katie Doering, Moderator
Katie Doering is an indie producer working in both non-fiction film and series. She most recently served as a producer of Sundance Catalyst where she shepherded projects such as Morgan Neville's WON'T YOU BE MY NEIGHBOR?, Yance Ford's STRONG ISLAND, Ryan White's THE KEEPERS, Nia D'Costa's LITTLE WOODS, and Boots Riley's SORRY TO BOTHER YOU by preparing filmmakers to engage with investors committed to a vibrant independent film economy. Katie also led the Women at Sundance fellowship nurturing mid-career women filmmakers through bespoke, year-round support via career coaching, mentorship and industry introductions. Recent fellows include Ramona Diaz (MOTHERLAND), Janicza Bravo (LEMON), Elyse Steinberg (WEINER) and Eliza Hittman (BEACH RATS). Prior to her work at the Sundance Institute, Katie produced the documentary feature ANGRY SKY for ESPN's Emmy Award-winning 30 for 30 series, which premiered at the Tribeca Film Festival. She has also co-produced MEET THE HITLERS, which premiered on Showtime and THE WILD WONDERFUL WHITES, executive produced by Johnny Knoxville and distributed by Tribeca Films. She has served on nomination committees for the Sundance Creative Producing Lab Fellowship as well as both IDA and PGA awards and produced content for A&E, PBS, TLC, and Discovery channels among others. Prior to that, Katie began her career on MARTIN SCORSESE'S THE BLUES, before working at the PBS series P.O.V., television's longest-running showcase for independent nonfiction films.
Directions:
Driving & Parking: Validated parking available in the building after 5:31 pm (Enter from Hauser or Masselin). Check in at the security desk in the lobby to gain access to Film Independent's offices. You may have to show ID.