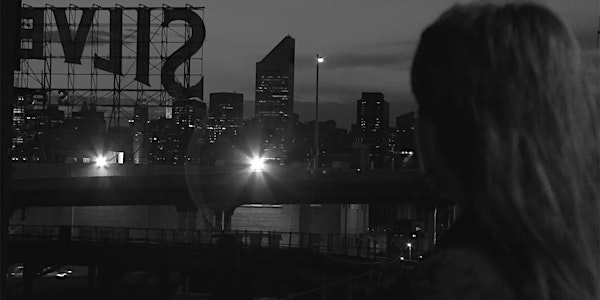 DocuClub LA: From Here
When and where
Location
Film Independent 5670 Wilshire Blvd. 9th Floor Los Angeles, CA 90036
Description
DocuClub LA: From Here is a collaboration between International Documentary Association and Film Independent. This work-in-progress screening offers the public and members of the film community advance access to new documentaries in progress, and the opportunity to participate in behind-the-scenes conversations with filmmakers and creators. DocuClub offers filmmakers a place to share their stories in a safe and supportive environment and receive constructive feedback that will get their projects festival ready.
Please join the IDA and Film Independent on Monday, February 4, for the first DocuClub LA of 2019 with a screening of From Here. Following the screening, we will be joined by director/producer/cinematographer Christina Antonakos-Wallace for a moderated discussion.
Doors open at 7:00 pm. Screening, followed by a moderated feedback discussion with the filmmakers - 7:30 pm - 10:00 pm. Drinks and snacks will be available for a modest suggested donation.
Space is very limited so please update your RSVP if you can't make it so we can have a real count of the attendees. Admission not guaranteed, all RSVP's are first-come, first served.
Film Independent
5670 Wilshire Blvd. 9th Floor
Los Angeles, CA 90036 (Map)
THE FILM
FROM HERE is set in the West's two largest immigration countries —Germany and the United States—both at the center of contemporary migration debates and experiencing the rampant rise of nationalism.
The film opens with 28-year-old Sikh-American rock musician Sonny who is a legal citizen, but perpetually viewed as a foreigner. As he walks down the streets of lower Manhattan on the anniversary of 9/11, he brushes off the expletives, including "We want our country back." In Berlin, we meet German-born Miman as a government official flips through his enormous citizenship application file in a Kafkaesque scenario. Although born and raised in Germany, Miman has no status as a German citizen. While his family hides their Roma ethnicity for fear of persecution, Miman advocates for Roma youth as a social worker. Back in New York, Tania Mattos stands outside the restaurant where she works under the table. Born in Bolivia and raised in Queens since age four, she explains that getting a legitimate job is impossible because, although she is a cultural citizen of the United States, she lacks even a pathway to legal citizenship. Her recent decision to come out as undocumented and to campaign for herself and others has put her in jeopardy of deportation. Floating between the stories and cities is the well known Berlin street artist, Akim. His moving recreations of the boat his family used to flee Vietnam as "Boat People" are an apt metaphor for all of their journeys. Over the course of the film, they struggle to create communities of belonging.
Immigration is arguably the most divisive political issue in these two polarized nations, and anti-immigrant politics are the most effective tool of the fast-growing far right. In the context of a rapid-fire news cycle, From Here draws out deeper and more evergreen questions around migration and national identity: Can our notions of citizenship and belonging evolve to reflect our global realities? Will the U.S. and Europe reconcile their values of democracy with their long legacies of racism? What is the relationship between our "roots" and our "wings"?
Tania, Miman, Sonny and Akim explode the labels repeated in daily political rhetoric. The personal stories in From Here echo those of millions of young people coming of age during this polarizing time, showing not only the struggles but the enormous power and possibility. The film is accompanied by the online platform reimaginebelonging.org
Christina Antonakos-Wallace, Director/Producer/Camera
Christina Antonakos-Wallace is a filmmaker and activist. Awards for her short films and transmedia work include the Euromedia Award for Culture & Diversity (2011), a Media that Matters Change Maker Award (2012), and recognition from the German Alliance for Democracy and Tolerance (2015). Her work has shown in over a dozen countries in diverse contexts from Google Headquarters, to elementary schools to film-festivals. Grants for her work include the New America Foundation, Seattle Office of Arts and Culture, and the German Ministry for Civic Education. She graduated with a BFA/BA from Parsons School of Design/The New School with honors. FROM HERE is a personal project that grew from questions of how to advance racial equity in an era of globalization, and the search for her own sense of belonging in the context of her family's migrations.
Directions:
Driving & Parking: Validated parking available in the building after 5:31 pm (Enter from Hauser or Masselin). Check in at the security desk in the lobby to gain access to Film Independent's offices. You may have to show ID.