Docu-Talk: Filmmaker Tobe Carey on Building the Catskill Water System
Experience the fascinating history of the Catskill Water System with a screening of the documentary, Deep Water, followed by a discussion.
About this event
Join award-winning filmmaker and historian Tobe Carey for the screening of the documentary, Deep Water: Building of the Catskill Water System. This project celebrates the history of the Catskill Water System with rare archival film footage and historic photographs. Deep Water tells the story of the building of the Ashokan Reservoir, Shandaken Tunnel, Schoharie Reservoir, and the Catskill Aqueduct.
After the film, participants will have the opportunity to hear about the challenges involved in developing a historical visual project and the significance of documenting the heroism, political maneuvering, lost villages, brilliant engineering and the never-ending power struggle between New York City and the Catskill's communities.
This event is a part of a series in connection with our exhibition, Ebb & Flow: Tapping into the History of New York City's Water, which explores the history of bringing clean water to New York City while highlighting the story of the Manhattan Company. It was developed in collaboration with the Museum of American Finance. Explore the exhibit virtually here: https://www.archives.nyc/ebb-flow.
About the filmmaker
Tobe Carey is a lecturer, and award-winning producer and director of Rails to the Catskills, The Catskill Mountain House and the World Around, Sweet Violets, and Deep Water. For more information about Tobe's visual projects, please visit: https://film-makerscoop.com/filmmakers/tobe-carey/bio.
Please feel free to share this invitation with colleagues and friends.
An email with the Zoom access information will be sent on the morning of the event to the email address you provide during check-out.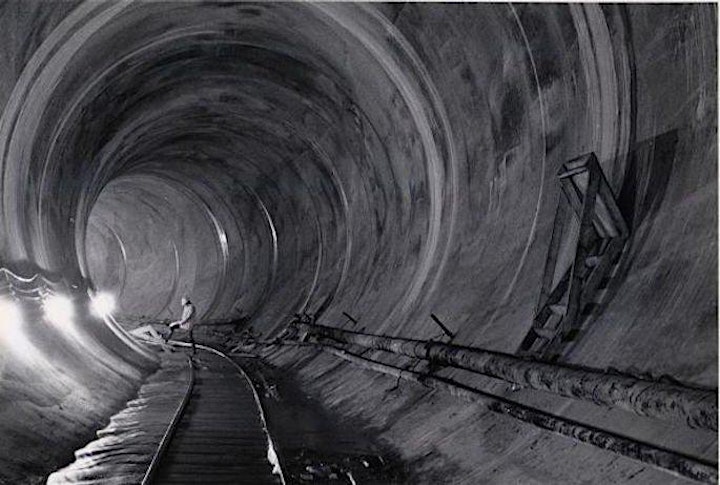 Stage 1 has a diameter 20 to 24 feet — significantly larger than the city's other water tunnels — to accomadate increased capacity. This completed section from 1978 brings water down from a reservoir just north of the city down to Central Park. (Photo credit: NYC Department of Environmental Protection)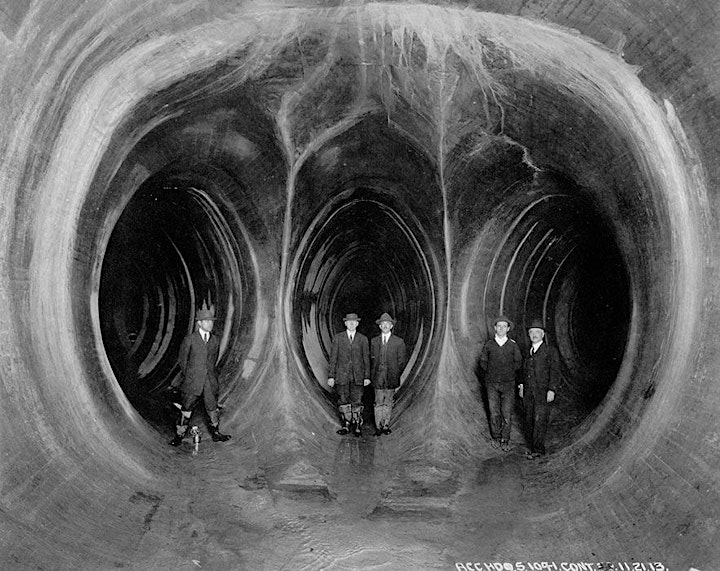 Early Water Tunels. Image courtesy of Bone/Levine Architects is a New York City-based full-service architectural firm that specializes in historic preservation.
Organizer of Docu-Talk: Filmmaker Tobe Carey on Building the Catskill Water System