Doctors Without Borders Film Festival - TB: Return of the Plague 5 Aug, 5.0...
Description

FILM: TB: RETURN OF THE PLAGUE
DIRECTOR: JEZZA NEUMANN
FILM RATING: PG13
YEAR: 2014
RUNNING TIME: 58 MINUTES
LANGUAGE: ENGLISH


Show Times:
5 Aug, 5.00pm (Sun)

Tuberculosis (TB) is the most deadly infectious disease in history - it has killed over a billion people in the last 200 years. Multi-BAFTA winning film-maker, Jezza Neumann, travelled to Swaziland to make this very intimate account of the crippling effects of multi-drug resistant TB (MDR-TB). We witness victims from two families battle with the disease over the course of a year.

Deep in rural Swaziland near the border of South Africa lives Bheki, a builder who is fanatical about football. He recently learnt that both he and his sister have MDR-TB. As time passes, his sister's condition deteriorates and Bheki starts to become increasingly anxious about his future.

In the capital Mbabane lives 12-year-old Nokubegha, a TB orphan, who is cared for by her 17-year-old brother, Melusi. When Nokubegha is diagnosed with the MDR strain of the disease she has to be admitted into the national TB hospital so she can receive her daily pills and injections.

A tragic yet heart-warming story about the value of human life, love and family.
*Consumer Advice: BRIEF NUDITY


Speaker of the Post-Screening Discussion
Dr. Maria Guevara

Field Positions: Hospital Director, Project Coordinator, Medical Coordinator etc

Field Assignments: Liberia, Guatemala, Haiti, DRC, Nigeria, Myanmar, Philippines, Indonesia, Malaysia, and South Sudan



---

This regionally touring film festival invites the Singapore public to come closer to the medical action of Doctors Without Borders, a Nobel Peace Prize recipient, through critically acclaimed documentary films. The five films will be followed by post-screening discussions to shed light on the reality of working in the field, the risks humanitarian workers face in the front line, and the efforts to preserve human dignity in times of crisis.
Visit the event website for details: www.doctorswithoutbordersfilmfest.com
---

Come learn about life and work while on medical humanitarian missions at the Doctors Without Borders film festival in Singapore from 3 - 5 Aug 2018. Watch five critically-acclaimed documentaries and join post-screening discussions with our field workers – when it comes to health and humanity, we all have more in common than we think.
---

3 Aug, 8.00pm (Fri) Affliction
4 Aug, 2.00pm (Sat) Frontline Doctors: Winter Migrant Crisis
4 Aug, 5.00pm (Sat) TB: Return of the Plague
4 Aug, 8.00pm (Sat) Living in Emergency
5 Aug, 2.00pm (Sun) Afghanistan: Medics Under Fire
5 Aug, 5.00pm (Sun) TB: Return of the Plague
---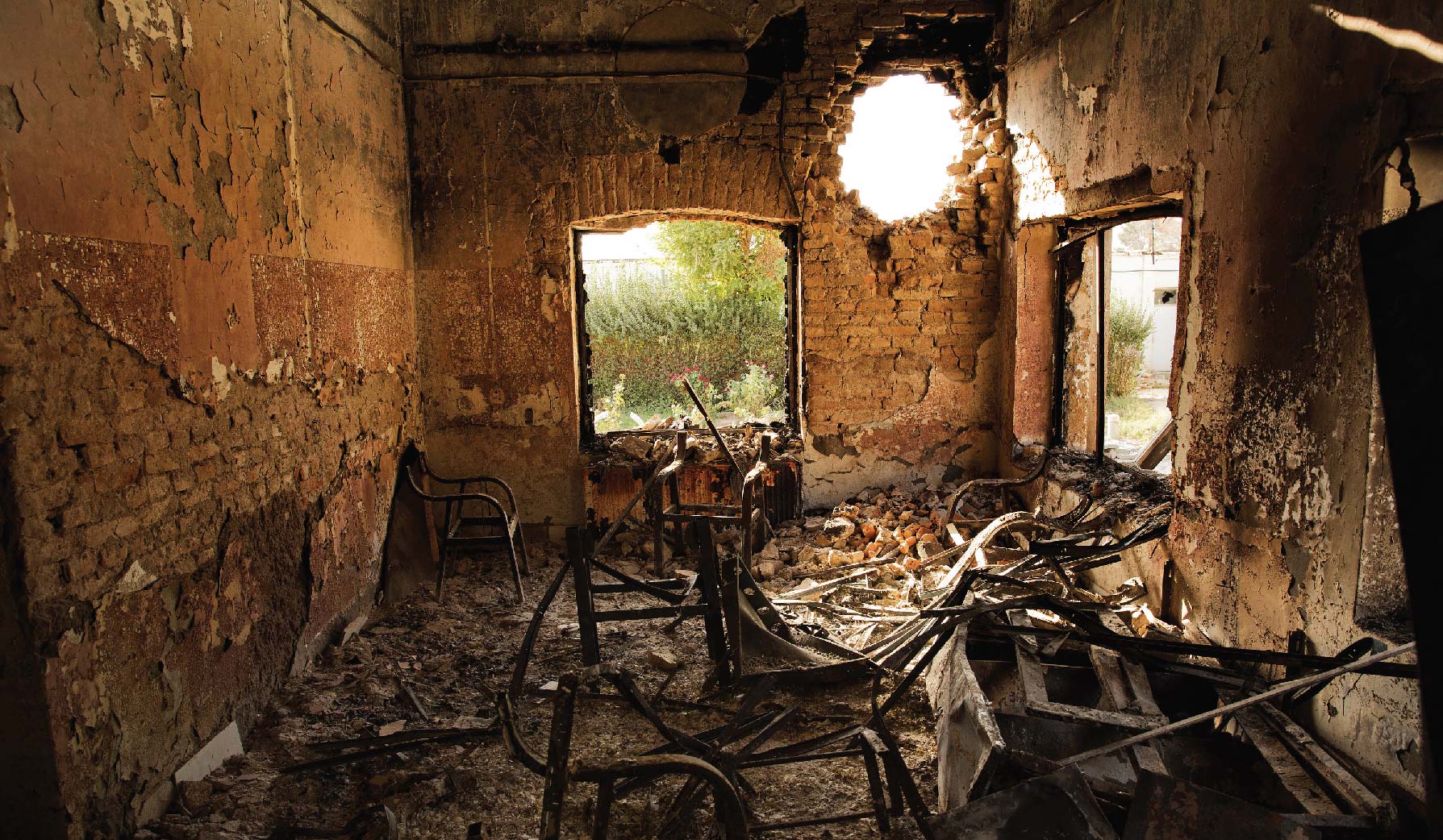 FILM: AFGHANISTAN: MEDICS UNDER FIRE
DIRECTOR: KARISHMA VYAS
FILM RATING: PG13
YEAR: 2016
RUNNING TIME: 25 MINUTES
LANGUAGE: ENGLISH


Show Time:

The documentary investigates the dangers facing medics on the front line in the wake of a fatal attack on a hospital in Afghanistan.

It was 2:08am, 3 October 2015, when the first shells hit the Doctors Without Borders / Médecins Sans Frontières (MSF) trauma centre in Kunduz, Afghanistan. The hospital was brimming with patients and staff when a US gunship unleashed an hour-long attack, killing more than 40 people. The incident shocked the international aid community. Medics have always been off-limits in war, protected by international laws. The United States called the Kunduz attack a "tragic accident" but many believe that medics are increasingly becoming targets in conflicts.

Can frontline doctors continue to save lives without fearing for their own? Or is this the end of their humanitarian work?

*Consumer Advice: SOME DISTURBING SCENES
---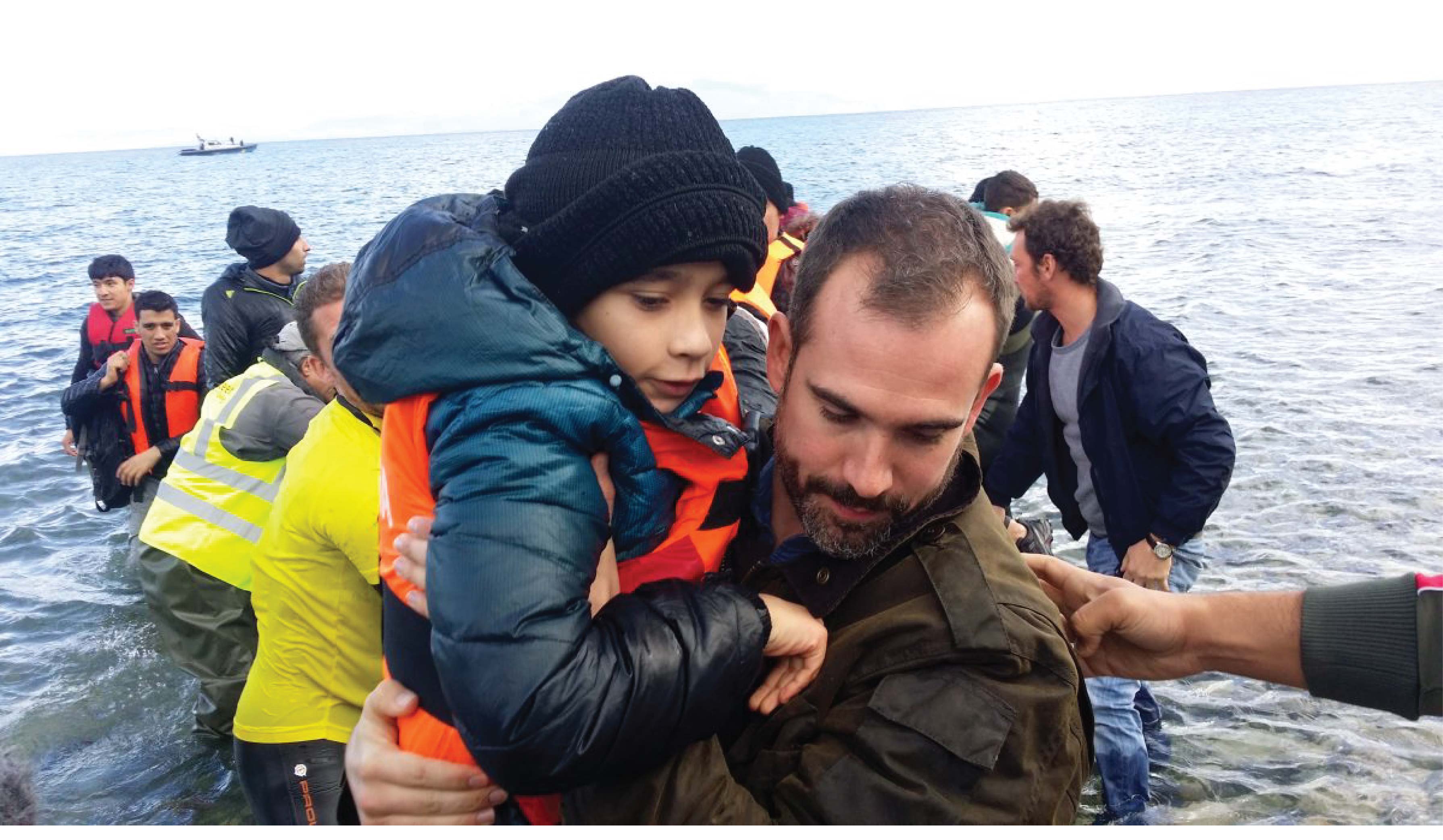 FILM: FRONTLINE DOCTORS: WINTER MIGRANT CRISIS
DIRECTOR: ASHOK PRASAD, JAMES ROUTH
FILM RATING: PG13
YEAR: 2016
RUNNING TIME: 58 MINUTES
LANGUAGE: ENGLISH


Show Time:

Chris and Alex van Tulleken - doctors, part-time aid workers and twin brothers - want to see for themselves what conditions are like for migrants fleeing through Europe at the height of winter. They travel to Lesbos in Greece, through the Balkans and on to Berlin and Calais to understand what's being done on a medical and humanitarian level in response to the refugee crisis.

Spending time with medics, charities and volunteers in camps and clinics, at border crossings and transit points, they find out what the situation is like on the ground and share the incredible stories of patients treated by Doctors Without Borders / Médecins Sans Frontières (MSF) and other NGOs.

*Consumer Advice: BRIEF COARSE LANGUAGE
---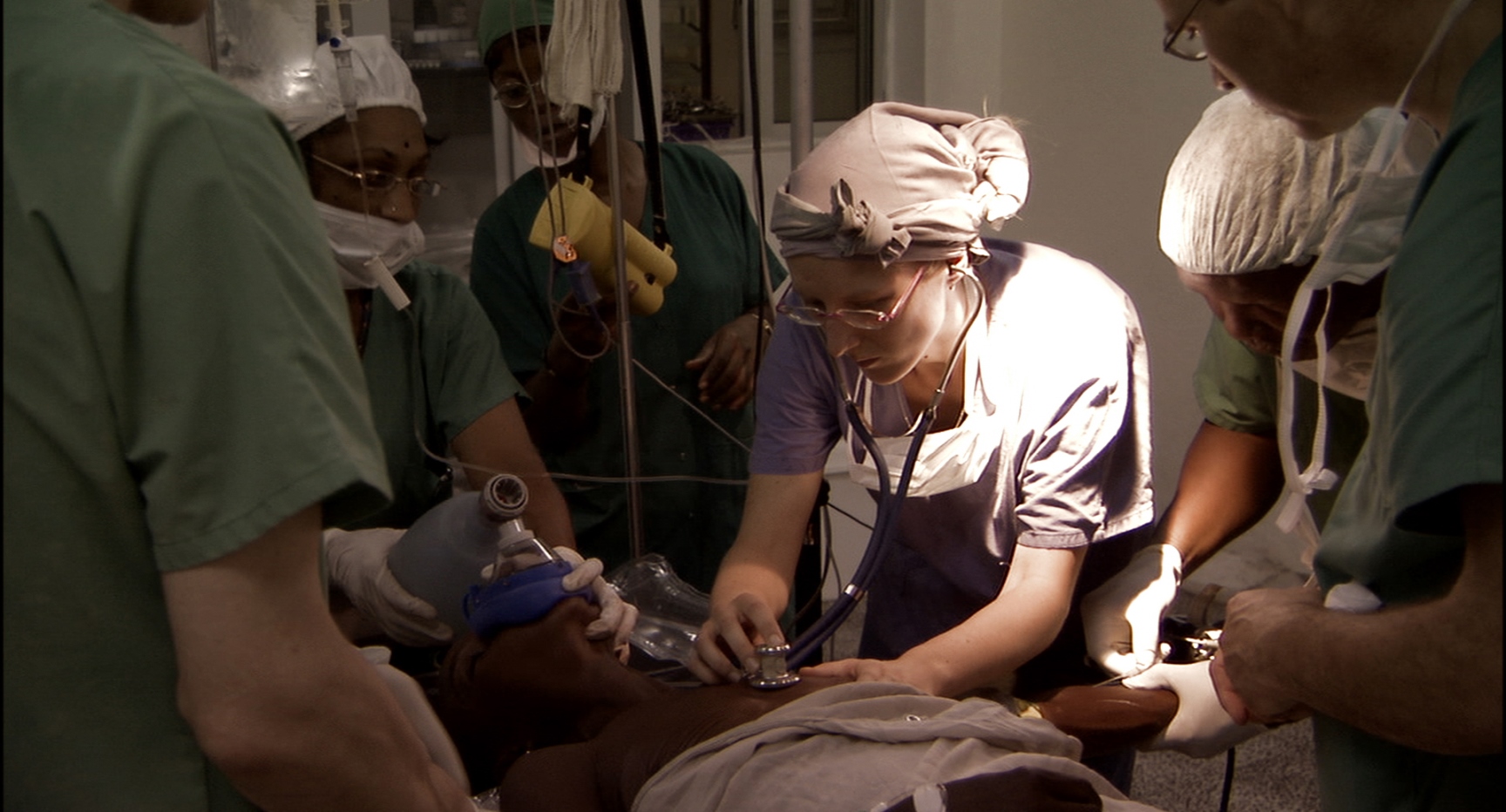 FILM: LIVING IN EMERGENCY
DIRECTOR: MARK N. HOPKINS
FILM RATING: NC16
YEAR: 2008
RUNNING TIME: 93 MINUTES
LANGUAGE: ENGLISH


Show Time:
"Living in Emergency" is the 93-minute award-winning film that was shortlisted for the Best Documentary Oscar in the 82nd Academy Awards.
This movie follows four field doctors as they struggle to provide emergency medical care under extreme conditions in the warzones of Liberia and the Democratic Republic of Congo. This is not a pretty film about Médecins Sans Frontières heroes or heroines. It is about the reality of aid work -- blood and sweat, tough decisions and hard consequences, laughter and tears, cigarettes and beer, arguments and all.
Consumer Advice: SOME NUDITY
---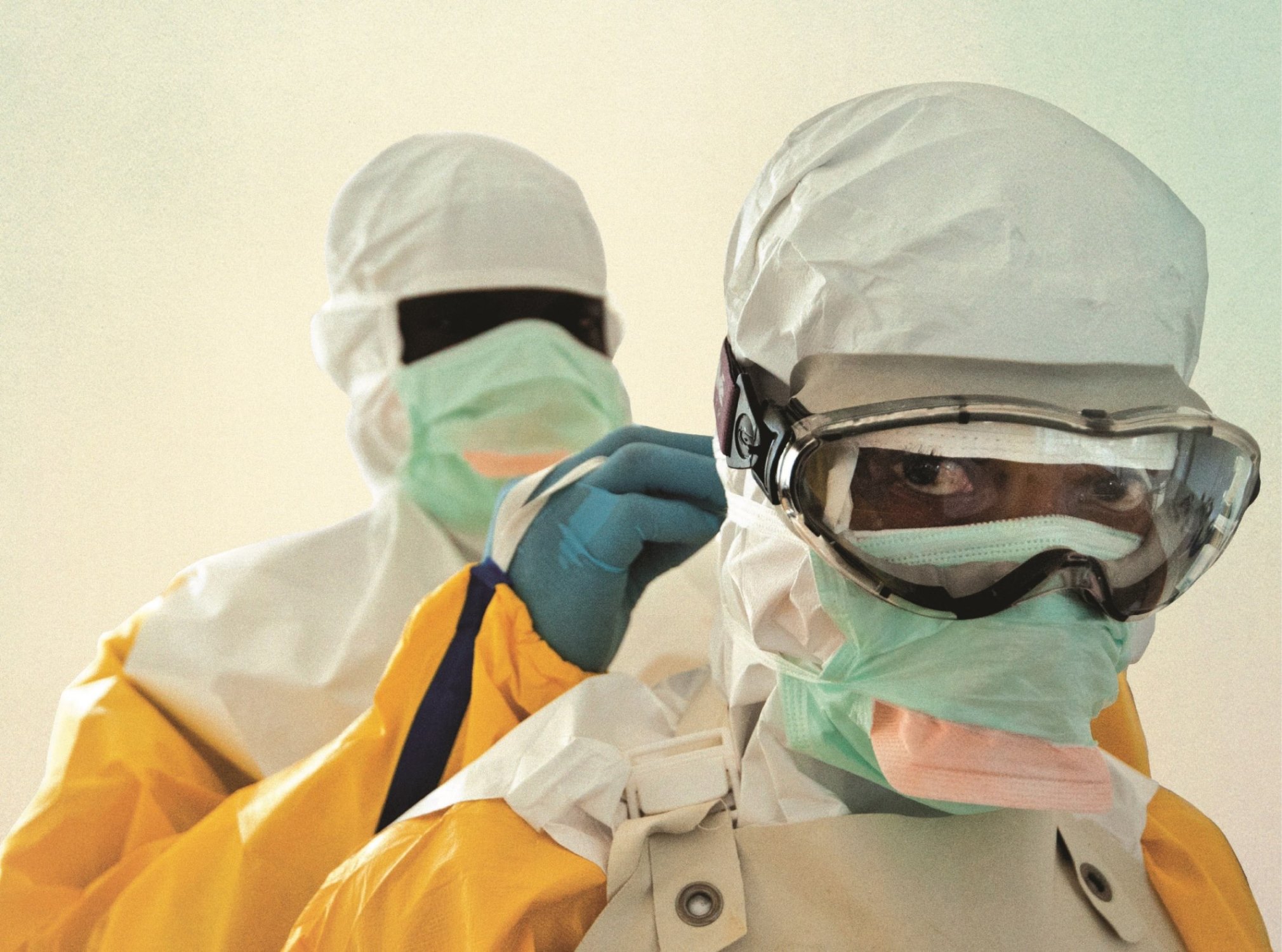 FILM: AFFLICTION
DIRECTOR: PETER CASAER
FILM RATING: PG
YEAR: 2015
RUNNING TIME: 52 MINUTES
LANGUAGE: ENGLISH, FRENCH, KISSI, MALINKE, KRIO and BASSA


Show Time:
Shot in Liberia, Sierra Leone and Guinea, the film provides a compelling view of the impact of the Ebola outbreak on the lives of individuals. From the remote village where the first victim was identified the film takes us through the three affected countries.

Through a series of interconnected scenes, we explore the different aspects of the outbreak as village chiefs, patients, survivors, national and international aid workers talk about the fear and rejection, the stigma, the impact of quarantine, the mortality of health personnel, the failure of the international response, and the lack of adequate medical treatment.

The film crew had unlimited access to the teams of Doctors Without Borders / Médecins Sans Frontières (MSF) and was therefore able to film some difficult moments normally hidden from the cameras.

In the final scene we are taken on an emotional rollercoaster and feel the complex reality facing those who have survived Ebola.
---

Doctors Without Borders Film Festival
Website: www.doctorswithoutbordersfilmfest.com
Email: events.sg@singapore.msf.org
Médecins Sans Frontières Hong Kong
Address : 22/F, Pacific Plaza, 410 - 418 Des Voeux Road West, Sai Wan, Hong Kong
Tel : (852) 2338 8277
Website: www.msf-seasia.org
You may also contact us at:
Phone: (65) 9710 9893