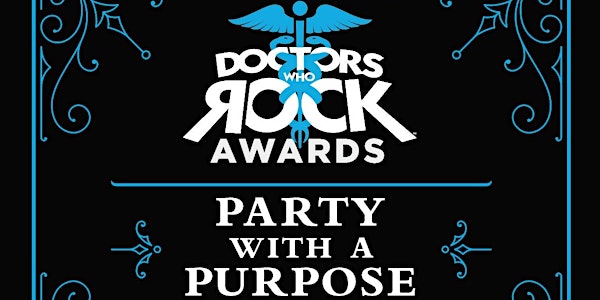 DOCTORS WHO ROCK AWARDS GALA 2019/Get Your Life Back Now Public Health Conference
When and where
Location
Florida Hotel & Conference Center 1500 Sand Lake Road Orlando, FL 32809
Refund Policy
Refunds up to 7 days before event
Description
CELEBRATE THE PARADIGM SHIFTERS, INFLUENCERS, CHANGE AGENTS...
---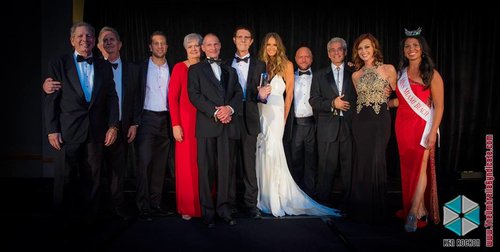 ---
FRIDAY NIGHT - 5:30PM
DOCTORS WHO ROCK AWARDS - NOVEMBER 15TH - EVENING GALA
This very special event honors the Paradigm Shifters, Change Agents, Medical Pioneers, and Trailblazers of the Integrative Medical world as they transform medicine and healing worldwide. Come meet and rub elbows with the Game Changers of Medicine. Special Celebrity Host & Celebrity Guests to be announced soon.
VIP Reception, Black Tie Gala - CELEBRATE
THE DOCTORS WHO ROCK AWARDS - TRANSFORMING HEALING WORLDWIDE
Friday Night, November 15th 5:30PM - 10:30PM
The conference's Friday night extravaganza celebrates the 2019 Award Winners. Come mingle with the paradigm-shifting speakers, doctors, and influencers of the integrative medical and wellness community. Meet the Rock Stars of longevity, detoxification, regeneration, epigenetics, CBD Science, and many other awesome, solution-oriented Integrative Medicine Doctors at the GALA DINNER. Join us in honoring and toasting the THOUGHT LEADERS, GAME CHANGERS, WORLD CHANGERS, and PIONEERS OF TRUTH who are TRANSFORMING HEALING WORLDWIDE.
BUY THE TICKET • BOOK THE HOTEL
-------------------------------------------------------------------------------------------
FRIDAY AND SATURDAY - 8AM - 5PM
GET YOUR LIFE BACK NOW - NOVEMBER 15TH - 16TH
A weekend daytime event for the general public, starring many "Doctors Who Rock" and featuring 16 + experts sharing their secrets to overcoming chronic conditions such as cancer, diabetes, autism, lyme disease, fibromyalgia and more. Whether you are an athlete, a patient or a health enthusiast, you will hear the most current knowledge and the best practices in integrative medicine from the Academy of Integrative Medicine members and their Colleagues. Also come check out our newest edition, to the event: A Vendors Showcase and the Experience Room.
------------------------------------------------------------------------------------------------------------------------------
WEDNESDAY - SATURDAY 8AM - 5PM
ACIM - ANNUAL MEDICAL CONFERENCE - NOVEMBER 13-16TH
Starting November 13th, the members of ACIM and its FELLOWS will be sharing the Best Tools for your Integrative Tool Kit. Whether you are an allopathic or integrative MD., Dental Professional, or another integrative-minded practitioner, come learn the numerous tips, protocols and solutions to support the wellness of your patients and your practice.
FAVORITE INTEGRATIVE TOOLS FOR CHRONIC RECOVERY
Pharmaceuticals can be life-saving, such as antibiotics for sepsis, pneumonia and other severe infections, but more than 100,000 deaths per year occur in the USA due to adverse reactions to pharmaceuticals. Integrative medicine practitioners use these allopathic tools sparingly. Integrative practitioners have MANY more categories of therapeutic tools than allopathic doctors and these can often improve a patient's condition when allopathic tools fail to do so. ACIM's annual international conference in 2019 is about some of these "Favorite Integrative Tools." ACIM's goal is for conference attendees to learn enough about the best practices in integrative health to start using some of them quickly and efficiently in their offices.
Thursday, Friday, Saturday, November 14th-16th. 8AM-5PM
Please join us for any of the events during the information packed weekend with the Doctors Who Rock while they help people Get Your their Lives Back at the Academy of Comprehensive and Integrative Medicine Conference. Florida Hotel and Conference Center in Orlando this November 13th -16th.