DoctorCPR's "Get a Mask STAT" for LA Doctors

Monday, April 6, 2020 at 11:30 PM

-

Friday, May 15, 2020 at 5:00 PM (PDT)
Event Details
Our country has a critical shortage of N-95 masks.  Tens of thousands of physicians are unable to access them.  There is no excuse for us to sit back and watch you sacrifice everything to save patients' lives without the tools you need for protection.  We will provide you with 2 NIOSH-certified and CDC-approved N-95 masks recommended by infectious disease specialists.  You can reserve your 2 free masks at one of our partner pharmacies (choose only one location).  Our shipping program has now closed so that we can make sure your shipments are all in before the end of the program.  If you have any questions regarding your shipping order, you can click on "contact the organizer" or call DoctorCPR at 1-800-673-8950.

How to Redeem Your Free Masks
1.  You Must be a Physician (MD or DO) to Redeem Your Masks.  This Will Be Verified.
2.  Register and Specify At Which Pharmacy Location You Would Like to Pick Up Your Masks (Click "Register" Button and Choose Only One Location)
3.  Present Your Printed Ticket When You Pick Up Your 2 Free Masks
This event was made possible by Dr. Melinda Hakim (CEO of DoctorCPR), Dr. Sheila Nazarian (CEO of The Nazarian Institute), Dr. Jasmine Hakim, Dr. Afshine Emrani, the dedicated DoctorCPR Staff, our INCREDIBLE Partner Pharmacies, and Each And Every Single One of Our Donors for their generosity and support.
Our program ends May 15, but our supply may run out sooner due to high demand.  We may have to move to a waitlist.  Please help us serve every single physician who needs masks by donating (Donations are at the bottom of the registration form).  Thank you for your support!
When
Monday, April 6, 2020 at 11:30 PM

-

Friday, May 15, 2020 at 5:00 PM (PDT)
Add to my calendar
Organizer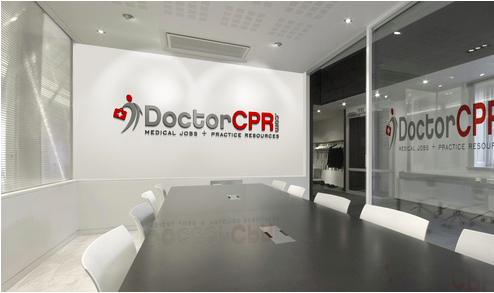 DoctorCPR.com is America's #1 Website for Physician Jobs + Practice Resources.  Founded by a group of physicians from Harvard, Johns Hopkins, UCLA, Cedars Sinai and USC, our mission is to connect you to exceptional opportunities from the country's top medical institutions and businesses.  We also provide jobs, networking events, useful articles, deals on practice resources, and much more to advance your career. We have over 8,000 subscribers to our "Deals for Doctors" program in Los Angeles, an active social media presence, and a blog readership of over 230,000 physicians from all over the country.  You can find hundreds of thousands of medical jobs on our site, including over 70,000 physician jobs from nearly all specialties.  We look forward to supporting you and helping you revive your medical career!