Doctor Who Day Meet and Greet Frazer Hines, Michael Jayston, Colin Spaull
our informal atmosphere is a great way to mingle with these two great actors
About this event
Chat with Michael and Colin get a photograph or a signature while enjoying some wine or beer and indulging in some delicious appetizers.
Bring your own Banana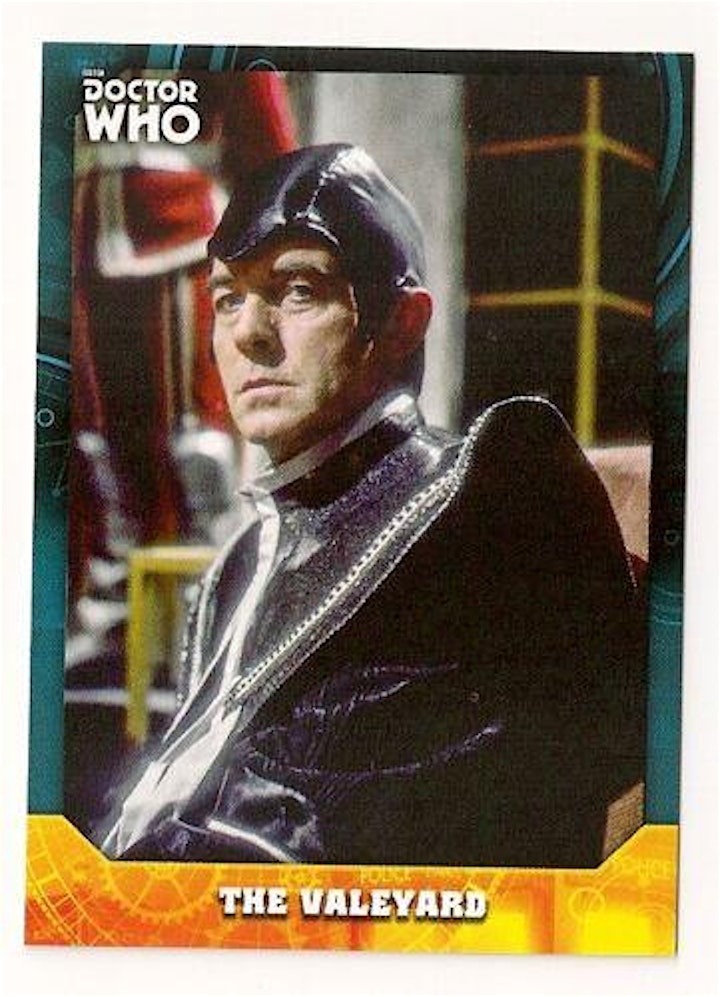 Highly accomplished actor Michael Jayston was the first actor play an alternative incarnation of the Doctor in the long-running science fiction series Doctor Who (1963) when he took the part of the Valeyard
He is a distinguished classical stage actor (including performances for the Royal Shakespeare Company and the National Theatre) who came into his own in 1970s historical films, particularly as Czar Nicholas in Nicholas and Alexandra (1971). He is also a familiar face (and voice) to British television viewers.
He is the only actor to play both Ian Fleming's James Bond 007 and the Doctor in Doctor Who (1963). He played Bond in a 1971 BBC radio adaptation of You Only Live Twice (1967) and was at one point considered for the role on film. He portrayed the Valeyard, a possible future, evil incarnation of the Doctor, throughout the 1986 series of Doctor Who (1963). He later reprised his role in the 2003 Big Finish audio drama "He Jests at Scars...".
https://www.imdb.com/name/nm0419785/bio
Colin Spaull is among a small band of actors who have appeared in the Classic and the New series of Doctor Who. Apart from Colin Baker (Revelation of the Daleks) and David Tennant (Rise of the Cybermen and Age of Steel), Colin has worked with two other Doctors, Paul McGann in "Grand Theft Cosmos" for Big Finish Productions and Peter Davidson in "The Last Detective".
Colin trained at the famous Drama School in Soho in the west end of London, called The Italia Conti Stage School. That's where he first met Graeme Harper, who went on to become one of the best known Doctor Who directors. Colin's first professional job was as "Pip" in BBC TVs Great Expectations. He then became the youngest member of the 1967 Old Vic Theatre Company playing the boy parts in Shakespeare's plays. He has made films with Peter Sellars, David Niven and been directed by Alfred Hitchcock. He has been in many West End theatre productions including The Fourth of June, Spring Awakening, Present Laughter, etc. He is also a voiceover artist and narrator of documentaries. Most of his life (since the age of 11) has been spent in front of either a microphone, a film camera or a TV camera. His television appearances include 'Morse', 'The Last Detective', 'The Inbetweeners', 'Doctors', 'Holby City', 'Eastenders', 'Casualty', 'The Brittas Empire', the list is endless! Colin's Big Finish Productions include 'Grand Theft Cosmos', 'The Dalek Empire' and more recently, 'Graceless'.
https://www.imdb.com/name/nm0817228/bio?ref_=nm_ov_bio_sm
Organizer of Doctor Who Day Meet and Greet Frazer Hines, Michael Jayston, Colin Spaull
We welcome Whovians and non-Whovians alike 

to enjoy this uniqu

e experience.
The only Doctor Who themed restaurant in NY 
with a decor that is not over the top, but filled with subtle references to
our
favorite show.
Here you can enjoy watching Doctor Who whilst indulging in an eclectic menu of timeless comfort foods
starting with "spoilers" and ending with "sweeties".
We also serve a select variety of wines and beers, and an extensive collection of teas