Doctor Who 101

Saturday, July 19, 2014 from 2:00 PM to 4:00 PM (CDT)
Event Details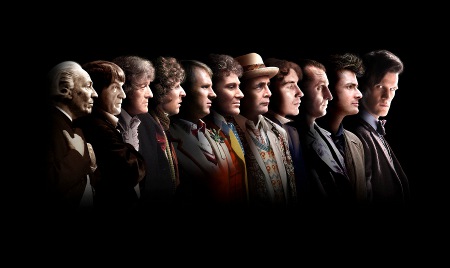 With an August premiere of the new series of Doctor Who (complete with Peter Capaldi in the lead), the Chicago Nerd Social Club wanted to celebrate by assembling classic and new series fans, as well as newbies, in a discussing the adventures of our favorite Time Lord..

For our July Doctor Who 101 event, we are assembling a panel of fans and experts who will provide guidance on entry points, discuss their favorite stories, provide insight into the background of the show, and....OK, it's just an excuse to discuss Doctor Who. What else do you need? Panelists scheduled to appear include
This is a great, family-friendly event, and we're happy that Sulzer Library is allowing us to use their auditorium. Located in Lincoln Square, there are plenty of really cool places to dine and shop, and the library is a short walk from the Western Brown Line stop. (For more transit information, please visit http://www.transitchicago.com). Street parking is available along Leavitt between Sunnyside and Montrose. 
Free wi-fi is available at the library, and access information will be posted. 
Seats are limited, so please RSVP and remember to bring your ticket the day of the event.
Thanks, and see you there!
When & Where

Sulzer Library
4455 N Lincoln
Chicago, IL 60625


Saturday, July 19, 2014 from 2:00 PM to 4:00 PM (CDT)
Add to my calendar
Organizer
We call ourselves the Chicago Nerd Social Club because we believe nerds are pretty social people. Consider the days of the BBS. Nerds created environments to meet new people, share ideas and socialize. We game together, talk about fandoms, share cosplay tips and ideas – whether we're in meatspace or online. We embrace our nerdy identities because they're an integral part of who we are, and in many cases, have brought us professional success, friendships and happy relationships. What better reason is there to gather than to celebrate being a bunch of big old nerds, sharing our passions and knowledge for the things we love?