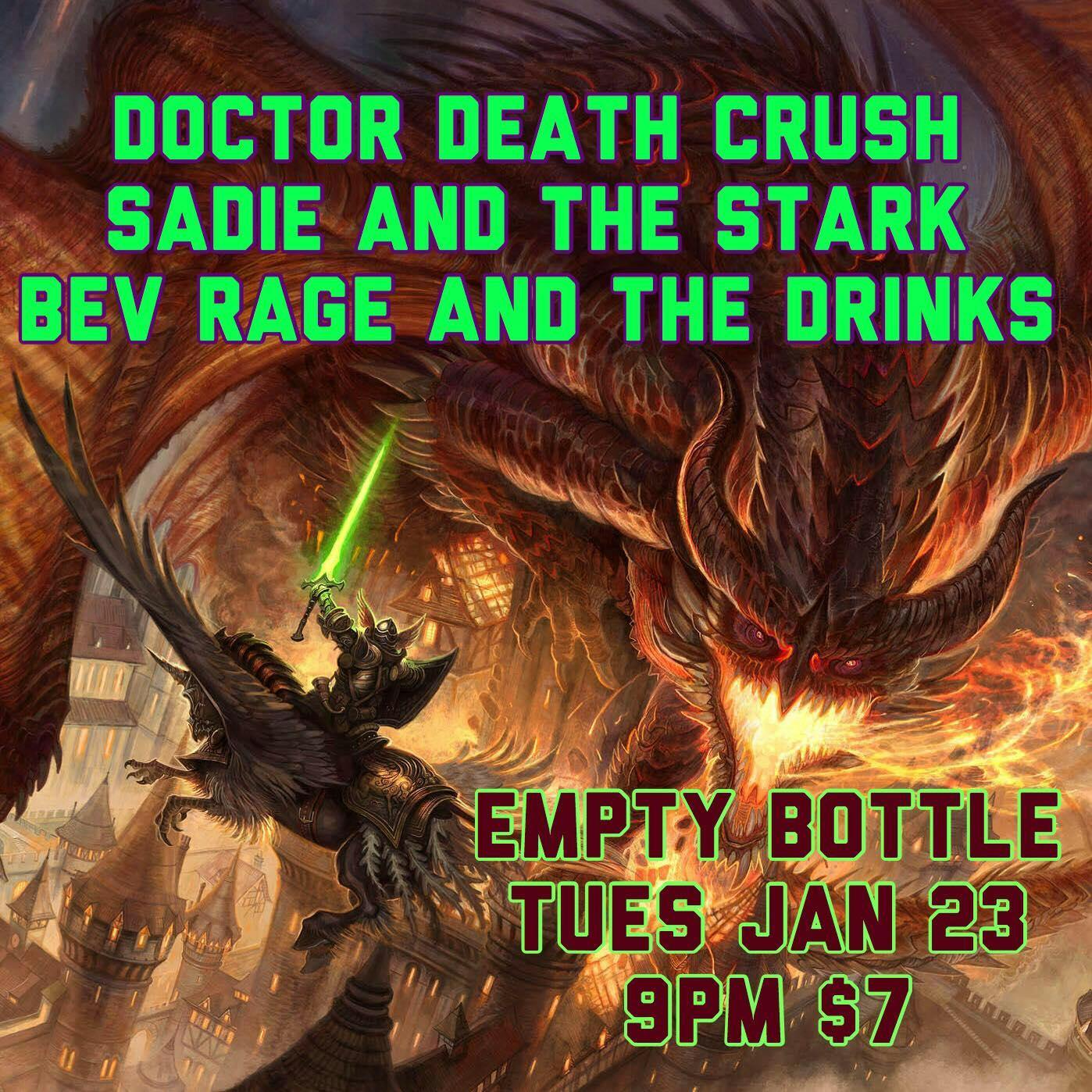 About this Event
DOCTOR DEATH CRUSH are a 5-piece rock band from the sulfurous depths of HELL. They produce a highly unique and contemporary blend of glam, goth and grunge with a heavy and intricate sound. Most often, fans of DOCTOR DEATH CRUSH rave about the unmistakably unique vocal style, soaring, skull-melting guitar solos and powerfully cathartic live performances. 
SADIE AND THE STARK is Sadie, John, Tom and Anthony. Femme-fantasy rock majoring in sci-fi.
BEV RAGE (Beverly) & THE DRINKS (Aaron, Sam & Trevor) from Chicago are a queercore band with a healthy dose of garage rock, snacking, and sexual confusion thrown in the mix. Bev brings the pearly yellows, the Drinks bring the talent and you bring the fuck yeah.