Docs and Hackers: Can tech help the elderly?
Description
Docs and Hackers is back in Boston hosting our winter meet-up! In collaboration with the Harvard Medical School Center for Primary Care and Flare Capital Partners, venture investor Dan Gebremedhin will lead a conversation to explore opportunities for technology to support the growing elderly population. Dan will be joined by Mark Zhang, Palliative care physician at Dana Farber and co-founder of Cake, and Stephen Gordon, PACE physician at Hebrew Senior Life and CEO of Edenbridge.

Join this conversation to hear directly from physicians about what challenges they see every day and how tech could lead to solutions. The presentation will be followed by facilitated networking activities so participants can get to know others in the healthcare innovation space. Register today to meet like-minded innovators and get inspired by real clinical needs!
Agenda:
6:00 - 6:15: Registration
6:15 - 6:30: Pitches
6:30 - 7:00: Panel conversation
7:00 - 8:00: Networking
Attendees are welcome to head to a bar nearby (The Harp) for more conversation following the event.
About the Panelists: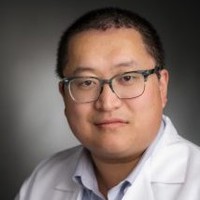 Mark Zhang DO, MMSc, is the Medical Director of the Digital Innovation Hub at Brigham and Women's Hospital, Associate Program Director of the Clinical Informatics and Innovation Fellowship at Partners Healthcare and a Palliative Care consultant at Dana Farber Cancer Institute.
He is the founder of Palliative Care Fast Facts for iOS and Android mobile applications, the co-founder of Cake, a venture backed company focused on advance care planning, and also founded and was the first president of American Medical Informatics Association Clinical Informatics Fellows (ACIF), the national organization for clinical informatics fellows.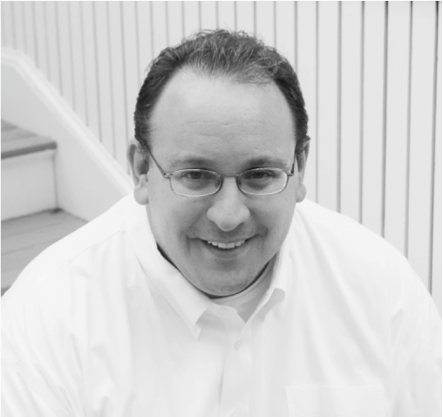 STEPHEN E. GORDON, MD, MBA | FOUNDER & CHIEF EXECUTIVE OFFICER:
Stephen Gordon is a board-certified geriatrician with a lifelong passion for improving the care of the elderly. He founded Edenbridge Health in 2016 after spending two years working as a primary care geriatrician at the Program for All- Inclusive Care for the Elderly (PACE) at Upham's Corner Health Center in Dorchester, Massachusetts, as well as director of the Iora Health Fellowship in Primary Care Innovation, where he specialized in clinical systems design, care planning, and provider development. He continues to practice on a limited basis at Upham's Corner PACE. He is on the faculty of Harvard Medical School and holds clinical appointments at Beth Israel Deaconess Medical Center, Boston Medical Center, and Hebrew SeniorLife, where he teaches in the Harvard Multi-Campus Fellowship in Geriatrics. He is a supervising physician for United Community Health Plan, where he oversees more than 30 nurse practitioners caring for nursing home patients across the Boston area.
Stephen's career has spanned the worlds of medicine and business. After graduating from Harvard College, he spent four years as a consultant for the Advisory Board Company, where he worked on issues relating to hospital strategy and operations, including service line growth, facility design, primary care strategy, and physician-hospital relations. After a year at the Harvard Interfaculty Program for Health Systems Improvement, focusing on issues of healthcare leadership, he earned an MBA from the Wharton School at the University of Pennsylvania, where he double-majored in health care systems and operations. Subsequently, he attended the Yale School of Medicine. He completed his residency in internal medicine at Beth Israel Deaconess Medical Center in Boston, followed by a two-year fellowship in geriatrics at Harvard Medical School.
Stephen has consulted for the Leapfrog Group, the Clinton Foundation, the Governments of Ukraine and Nigeria, the City of Cape Town Clinics in South Africa, Renaissance Health, as well as hospitals and health systems across the U.S.
About Docs & Hackers:
Docs & Hackers is a community of innovators that equips members with connections and guidance as they work on existing projects or start something new.
Technology was supposed to improve healthcare. Unfortunately, it has increased physician work load, decreased doctor-patient time at a significant cost to the taxpayer. Docs and Hackers is a group of medical practitioners and technology builders who aim to reverse this trend and accelerate innovation in digital health.
Come to this meetup to share new digital health ideas, ask questions to experts in healthcare, get feedback from the group and potentially form teams. Whether it is for a side project, a new startup or a research paper.
Increasing connections between physicians and programmers will help both groups understand each other better. And create solutions that helps doctors work better, stay happier, improves patient experience and decreases overall cost. See you at the event!
More info: http://www.docsandhackers.com