Description
Docktoberfest at Charlie's captures Fall's peak beauty of Prior Lake as the backdrop for the final Rock the Docks Music Series.
The party will be a mashup of Flavors from Octoberfest, Live Bands - Squeezing Polkas and Classic Pop Favs, along with MN Tradition!
This year we have also added a Bags Tournament to be woven into the party to elevate the Fall Spirit at Docktoberfest with Beer, Bags, Bands and Booya!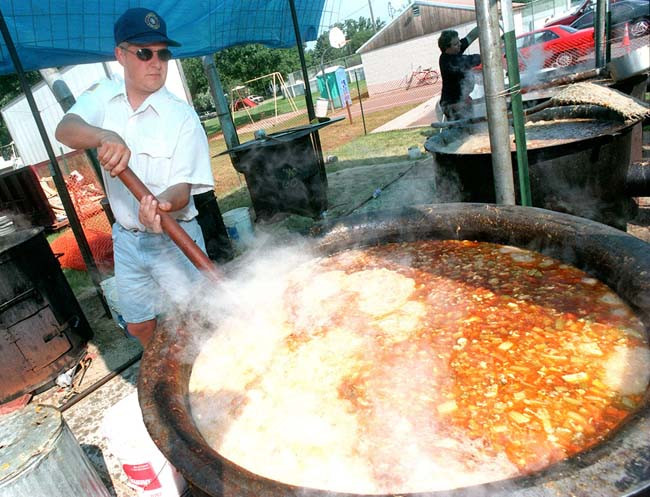 Docktoberfest Schedule
10:00AM - Booya's Ready.... We're bringing it South of the River from the East Side to start a Tradition!
12:00PM - Hank Thunander's Polka Band
1:00PM - Bags Tournament Begins
5:00PM - American Bootleg will Rock the Docks from a giant barge in Charlie's Marina.
Bags Tournament Details
Signup Online (here) or See a Bartender at Charlie's on Prior
2 Player Teams
$30 Per Team to Play
Double Elimination Match Play - Best of 3
Cash Payout for top 3 teams - 1st Place 40% 2nd Place % 3rd Place %
Rules of Play
Teams will play up to 3 games to 21 against each opponent
Coin Toss Starts the Game
Each team plays with 4 bean bags, alternating and beginning with the team that scored last
Only 1 team is able to score.
"Ringers" are worth 3 points and a bag on the board is worth 1 point, AS LONG AS the opponent doesn't have any closer bags or any ringers.
Bags on the board do NOT cancel out an opponent's ringer. Only ringers can cancel out ringers.
Games go to 21 pts, but not over. Points scored over 21 pts are deducted from the score, versus added. For example, if you have 19 points and get a ringer, your score would be 16, not 22.