About this Event
THE BACK PORCH FESTIVAL PRESENTS:
Doc Watson Night hosted by Jim Henry, Chris Brashear & Paul Kochanski with special guests Tracy Grammer, Eric Lee, Max Wareham and Rebbeca Branson Jones.
Each year at the Back Porch Festival we choose a great American artist for a tribute show. This year it's Doc Watson, the flat-picking genius from Deep Gap, North Carolina. One of the most influential acoustic guitarists of all time, Doc's amazing career spanned six decades and included dozens of classic recordings.
DOORS OPEN AT 6:30PM.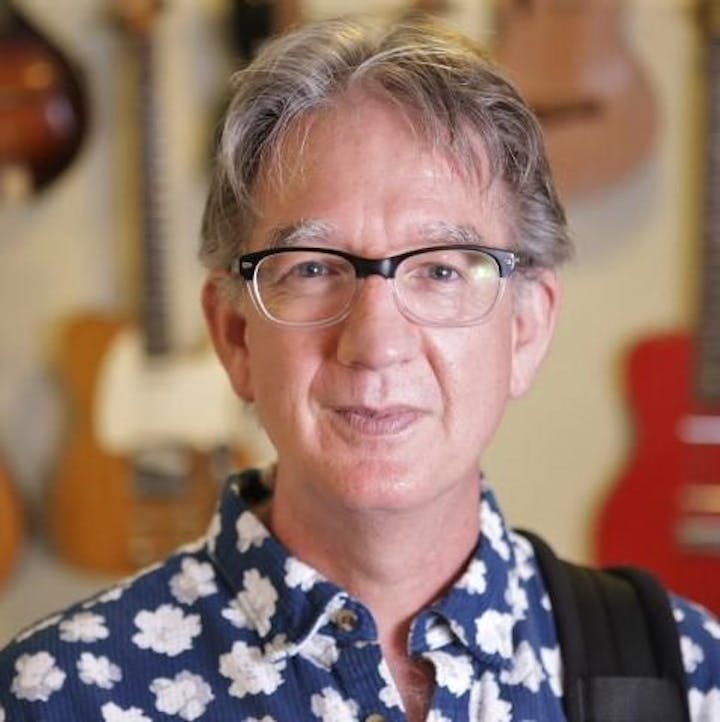 It's hard to know where to start when describing Jim Henry. He does a lot of things and he does them well. As a sideman, on a variety of electric or acoustic guitars, or on mandolin or dobro, Jim can render emotional sensitivity in one moment then tear into a rock or country solo with such fire it's hard to catch your breath. He is a master of adding whatever is needed at any musical moment. At center stage, whether as a solo artist or leading a band, Jim delivers his finely crafted original songs with a smooth, rich baritone voice and engaging storytelling and humor.
He has produced, recorded, played and traveled the world with Mary Chapin Carpenter, Paula Cole, Shawn Colvin, Alison Krauss, The Nitty Gritty Dirt Band, Los Lobos, Asleep at the Wheel, Gillian Welch and Dave Rawlings, The Weepies, Deb Talan, Eliza Gilkyson, Tracy Grammer, Susan Werner, The Boxcar Lilies...the list goes on and on.
At home on a festival stage and the intimate setting of a house concert, live and in the studio, playing acoustic or electric, solo or with a band supporting another musicians, the shear versatility of this skillful musician can be hard to fully appreciate...until you hear him play.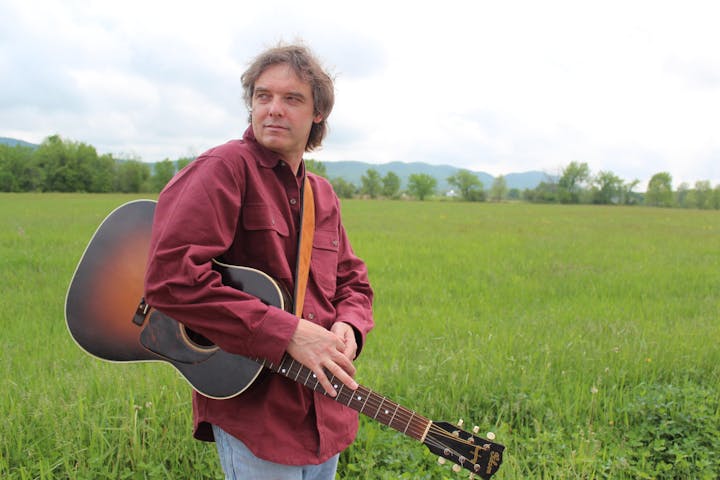 My musical journey has been about growing up, seeing different places, and knowing different people. I can't remember a time in my life when I didn't play a musical instrument. Singing has always been second nature. In any case, I've taken my time building my professional music career. And I'm OK with that. It has helped me to discover a few things about myself that I wouldn't have dreamed of before. For example: songwriting. Where did that come from? I never set a course to become a songwriter. But I saw the ocean, stood on top of the mountain, smelled the dust, ate the olive oil, held on to family memories and, at some point, these things started showing up as songs.
I have had an extremely rewarding time playing music professionally. I have been recording and concertizing with my best friend, Peter McLaughlin, for twenty years now. We have two recordings to date, Canyoneers and So Long Arizona, which have garnered high praise from reviewers, and have helped us carve a niche for ourselves in the wonderful world of acoustic music duets. We are founding members of the band Perfect Strangers, along with Jody Stecher and former Bluegrass Boys Bob Black and Forrest Rose.
I was the fiddle and mandolin player with Robin and Linda Williams and Their Fine Group for seven years and recorded with them on their last three Red House recordings, Stonewall Country, These Old Dark Hills and Back Forty.
I grew up in Ozark, MO and graduated from the University of Missouri College of Veterinary Medicine in 1987. I've been a practicing veterinarian ever since. I have lived in Missouri, Oregon, Arizona and near Florence, Italy. I currently live in Amherst, Massachusetts, and play locally when I get the chance. I have most commonly been seen with a local jazz cooperative called Jazz Sketches.
Current projects include new music from The Piedmont Melody Makers, with Alice Gerrard, Cliff Hale and Jim Watson; and the Colton House Sessions, with Todd Phillips and Peter McLaughlin. I'm available for teaching, recording, concerts and workshops.