Do you want to make a massive difference in society by nurturing the entrepreneurs and leaders of tomorrow?

Tuesday, November 16, 2010 from 6:30 PM to 9:00 PM (GMT)
Event Details
Want to help create the entrepreneurs and leaders of tomorrow?
The Pain; The Problem
Right now, there are too many disadvantaged young people being denied opportunity. They are not being supported enough to make the most of who they are, and they cannot give back to society because not enough people are willing to give to them.
The Consequence
Bill Gates dropped out of college. Steve Jobs dropped out of college. There are leaders out there who are being left behind because they are not being given the chance, and not enough people are giving them hope. We see the fruits of frustration, substance abuse and violence all too often.
The Solution
What message are we giving young people? Where does our responsibility lie? It lies with us to empower young people to help them realise they have potential, that they can have a positive impact on the world, and that they are valuable. However this is only possible if we become leaders ourselves and work together. We must live and teach with integrity, meaning and purpose.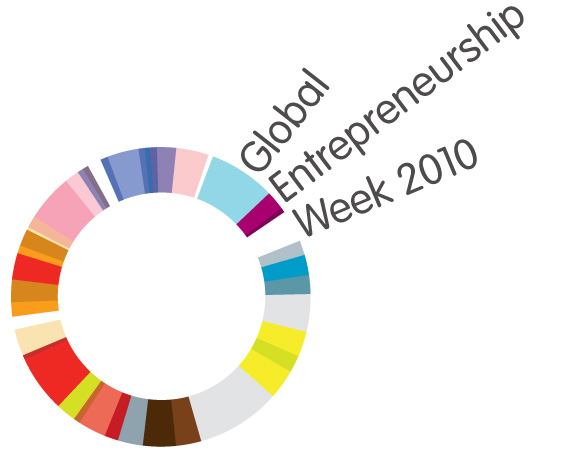 The Entrepreneurial Club Foundation is a private foundation devoted to improving the lives and prospects of disadvantaged young people by teaching them the skills and principles behind leadership, community,
and entrepreneurship. 
We are working on numerous initiatives and one very exciting national event for 2011. If you want to make a difference to the world around you and be part of this change, then we warmly invite you to this exclusive event.
On the night you will: 
Learn about our exciting event for 2011 that will unite the country through entrepreneurship.
Explore how you can empower yourself and other people at the same time to become leaders and make a difference.
Understand more about the critical work of the Foundation and how you can make a change.

Discover how in return for your support the Eclub can potentially support you to develop either in your chosen careers, in starting your own business or to grow personally. 
Meet other like-minded people who want to support young people and the Foundation and create ideas and solutions with them.
This is your chance to be part of something great, something bigger than yourself and something that will have a lasting, positive impact on a huge number of young people's lives.
We look forward to welcoming you on the night and thank you for your interest in this wonderful adventure!
Cost
All our events are complimentary, all we ask is that you make a voluntary contribution to the Foundation if you feel you have got value from the evening. This allows us to continue to serve others and put on these events at minimal cost.
When & Where

Corney & Barrow (Private Room)
37 Jewry Street
EC3N 2EX London
United Kingdom


Tuesday, November 16, 2010 from 6:30 PM to 9:00 PM (GMT)
Add to my calendar
Organizer
Lighthouse Entrepreneurial Club
Do you want to make a massive difference in society by nurturing the entrepreneurs and leaders of tomorrow?