Description
How to save up to 90% of your staff salary?
It takes a toll on your business when you have to fill an empty employee spot with a newcomer who has to be trained in the way your company functions.
Time is money, and time used to train a brand new employee is the highest cost of doing business. It's something that every business owner knows, but it seems to get lost in the shuffle of our day-to-day doing business.
As employers, you can apply for grants to implement work-life measures, redesign jobs and improve workplace practices. You can also apply for incentives for placing employees on flexible work arrangements.
Under the enhancements to WorkPro grants by Ministry of Manpower (MOM), companies can receive a grant of up to $480,000 to support the implementation of initiatives in the following areas:
a. Implement age management practices;
b. Redesign workplaces and processes to create easier, safer and smarter jobs for older workers; and
c. Implement flexible work arrangements for all workers.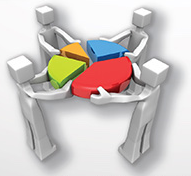 Here are some other SME grants for you
to tackle oncoming economic challenges, attract and retain local manpower, or improve productivity and innovation:
1. P-Max: $5000
2. Work Trial: $3600
3. Career Support Programme: Up to $42, 000
4. Professional Conversion Programme (PCP): Up to $48, 600
5. Accounting and Financial Programme: $45, 000
6. Human Capital Programme: $45,000
7. Worklife Scheme: Up to $160, 000
8. Innovation Capability Voucher (ICV)
Just remember! Every millionaire didn't acquire their wealth through inheritance; some were shrewd business dealers.
To find out more about the above available grants, join us for an afternoon talk on 5 October 2017@2.30pm
Admission is free.
Seats are limited and by INVITATION ONLY. Click "Register" to reserve your seat Now!