Actions and Detail Panel
Do you earn less than $100,000? Create your own 501(c)(3) entity today!
Wed, November 23, 2016, 10:30 AM – 5:30 PM PST
Description
Cabell v. Markham, 148 F.2d 737, 739 (2d Cir. 1945). Our interpretation of the statute in question promotes the public purpose of encouraging, through tax deductions, significant support of charities by taxpayers of substantial means who advance their own funds for the operation of charitable organizations.
Do what you like to do: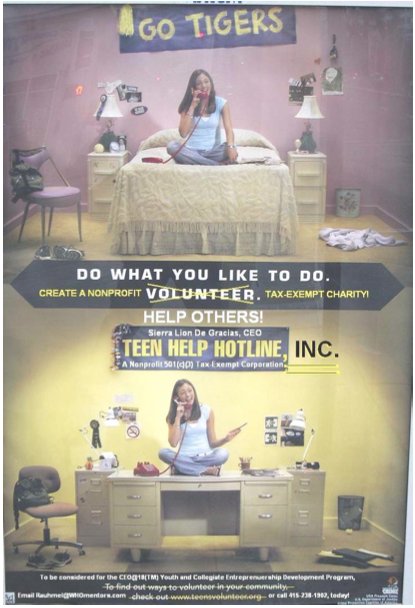 activity code list:
Date and Time
Location
SMS text 415-373-6767 to confirm RSVP, location, date/time after you pay
925 Market Street
San Francisco, CA 94103