A series of conversation about endings, focused on the idea of White Supremacy
About this event
July 9th - Divided & Conquered: A Grief Space
July 16th - We Say Goodbye to White Supremacy : A Funeral Space
July 30th - Life After Supremacy: A Space for Dreaming
For the full descriptions of each event, visit https://www.garitalks.com/odd-convos
Welcome to ODD convos: Nurturing human connection through direct dialogue.
This month's focus is on grief, letting go, and releasing that which does not serve us. I gotta be honest and say that I am really over having the same tired conversation over and over about how 'racism/hate/bigotry will never end and blah blah blah'
Here's something new: Let's just imagine the end of white supremacy is upon us. Play pretend if you will.
What do we get to lay to rest?
What do we need to burn and transform?
What can exist in the absence of oppression?
Bring your curiosity, your imagination, and all your feelings!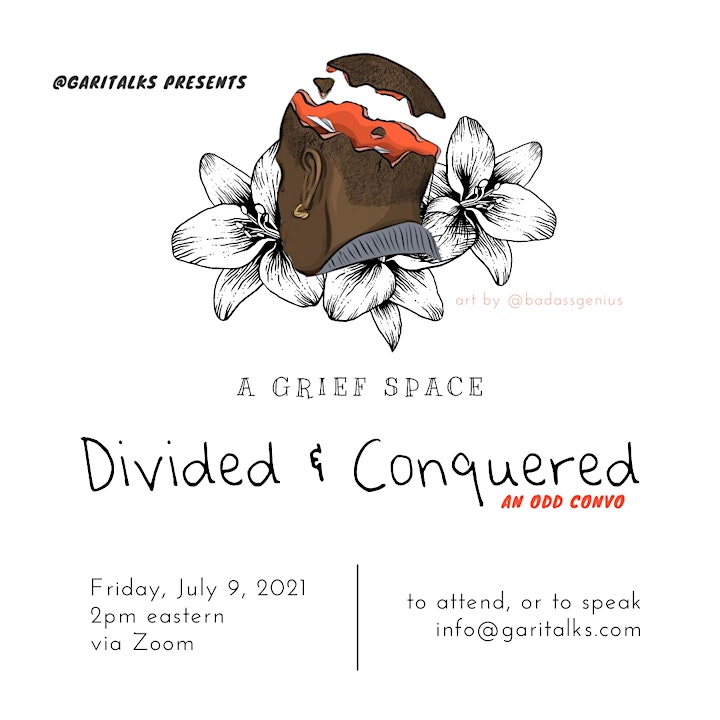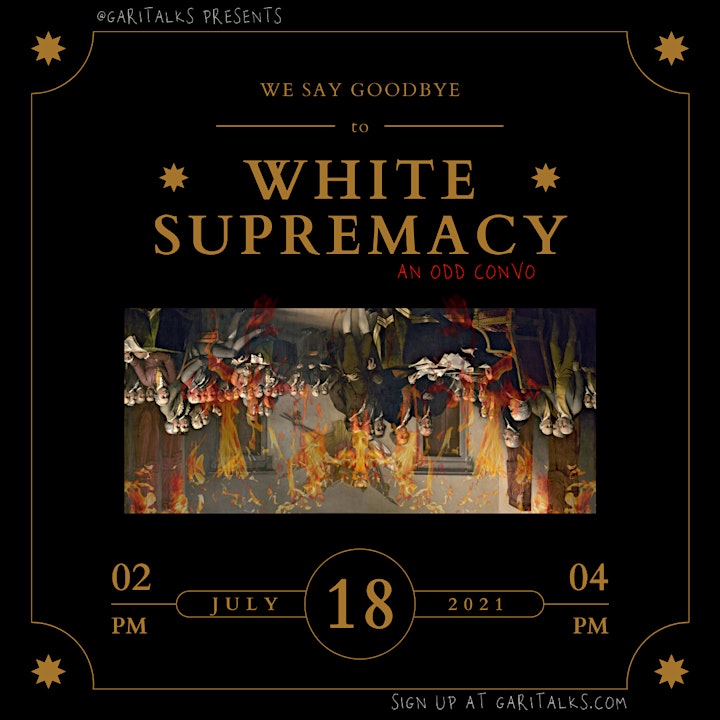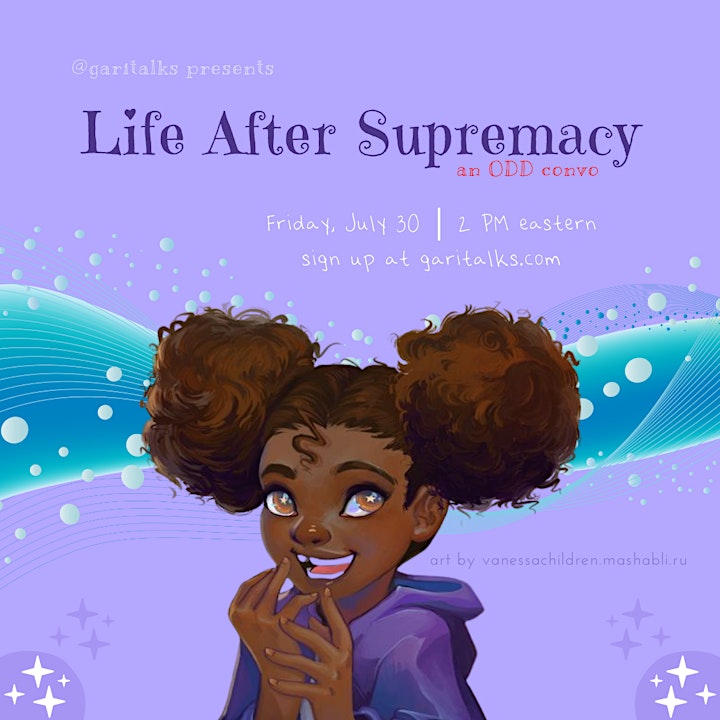 Organizer of Do you Believe in Life After Death? A series of conversation about endings