Join us for Do what you love, paint party!
About this event
Join us for a painting party! You will paint a 8x10 canva, instruction painting by The Pose Painting. R&B old school and jazz music, laugh, dance, paint what you like, paint on! Ladies bring a friend for a afternoon out with painting and friends time to unwind. Lunch served.
Tickets are nonreundable
No ticket sales at door
This is a fundraiser event
Event is on Redline off College Ave & Broad Ripple Ave
Any questions please contact organizer.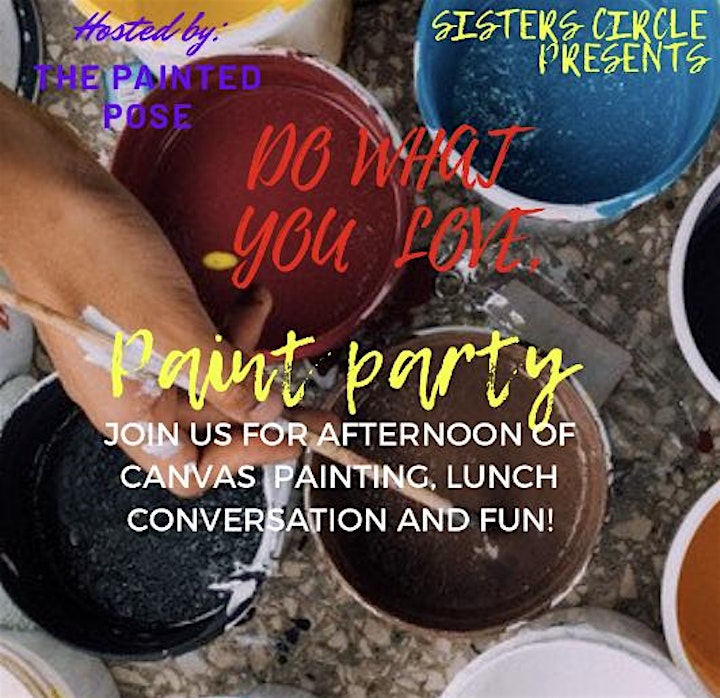 Organizer of Do what you love, paint party
SuSu, Inc. is non profit organization with a platform that motivates women to become whole. We at SuSu break stongholds in domestic violence. SuSu invites dynamic speakers that provide practical and relevant resources and tools that help women to become rooted in self-care, strengthened in hope and ready to embark on a fulfilled life.  SuSu offers a 6-component, one- on-one coaching program designed to help each woman internalize topics such as: Self-love, Coping, Healing, Growing, Moving Forward, and Forgiveness. Our Founder, Davisha Fredericks is a dynamic speaker and can be engaged to galvanize any audience with her true core powerful testimony.  Participants and audience members will witness her passion, compassion and how devoted she is to the transformation and inspiration for women globally.  You are guaranteed to walk away inspired and ready to act on a new beginning with an impacted purpose.