Do-Wacka-Do Trail Run & Gravel Rides 2017

Saturday, September 9, 2017 at 7:00 AM (CDT)
Event Details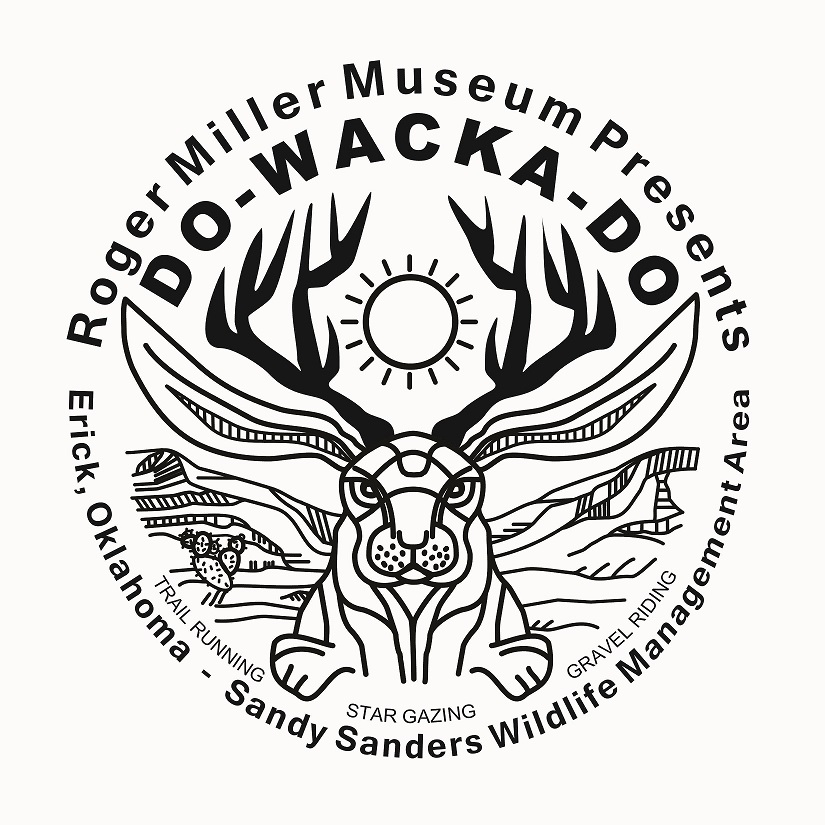 THE RUNS:
Date:  September 9, 2017
Location: Sandy Sanders WMA
Start Times:                   6:00 AM - 50 Mile Run Early Start
                                       7:00 AM - 25k, 50k, and 50 Mile Runs 
                                       7:30 AM  - 5 Mile Run
THE GRAVEL RIDES
Date:  Saturday, September 9, 2017
Location:  Sandy Sanders WMA and valley of the Breaks of the Elm Fork River
Start Times:                 7:00 AM - 40, 60 Mile Gravel Rides
WEBSITE:  WWW.DOWACKADOTRAILRUN.COM
GENERAL RUN&GRAVEL:  NOTE  - Beginning Jan 1, 2011 anyone who enters any Oklahoma Wildlife Management Area MUST HAVE an Oklahoma hunting or fishing license or the new "Conservation Passport License", which costs $26. You may go to a business who sells the license or pay $3 additional to get it online at https://www.wildlifedepartment.com/forget1/Update.aspx. This is a state statute and is separate from DoWackaDo and our entry fees.  DWD has kept entry fees low to accomodate the state fee. 
 RUN GENERAL INFO: All four run routes begin and end at the DoWackaDo North HQ (see MAP page on www.dowackadotrailrun.com). All four runs are loops within the 30,000 acre Oklahoma owned and managed Sandy Sanders Wildlife Management Area. The Trails are mostly graded ranch roads through canyonlands of a maximum of about 220 feet from creek to mesa tops. The 25k is one loop from the headquarters south and back, and the 50k is two loops, and the 50 mile is three loops.
CUTOFF TIMES for the 50 mile:  9 hr cutoff at the 50k (two laps of three).  14.5 hrs cutoff for the entire 50 mile.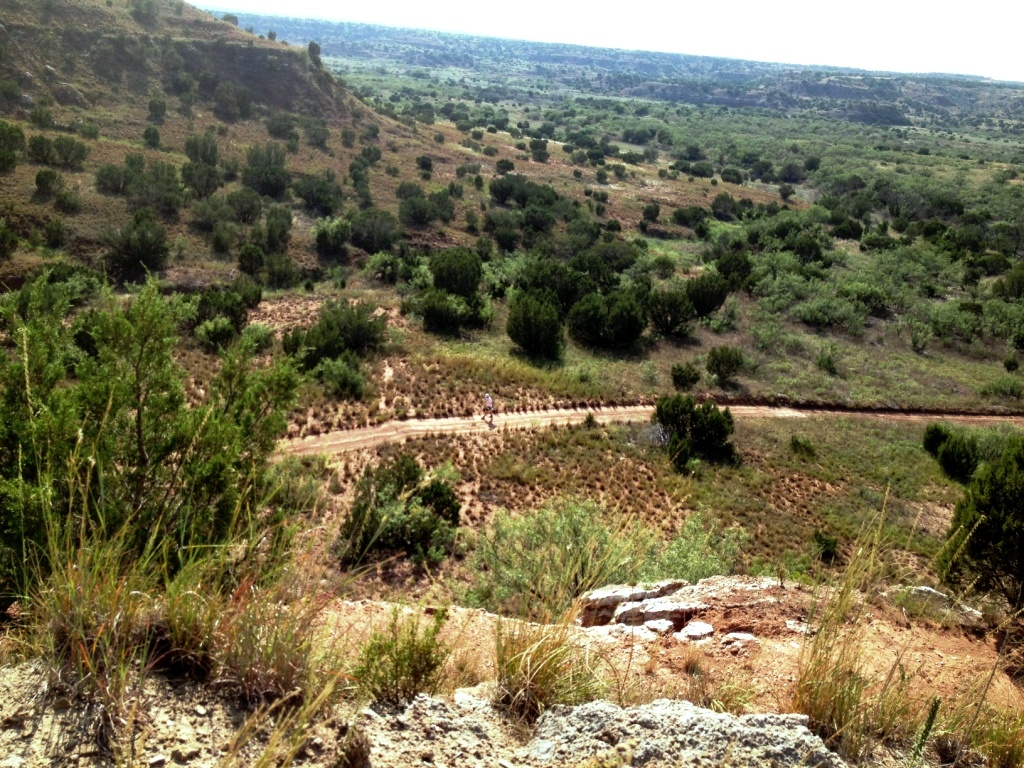 AID STATIONS: There are AID STATIONS approximately every 4 miles (2.5 miles on the 5 mile). The Aid Stations will be stocked with water, gatorade, sweet and salty snacks, and more substantial foods on the 25k, 50k, & 50 mile routes. 
DROP BAG ZONE:   For the 50k & 50 mile will be at the run start/finish line.
T-SHIRTS (included with run & gravel ride registratrion): Short-sleeve tech running shirts with Do-Wacka-Do logo such as below. Shirts are athletic fit so if you're on the borderline go up to next larger size.  Sign up early to insure size availability.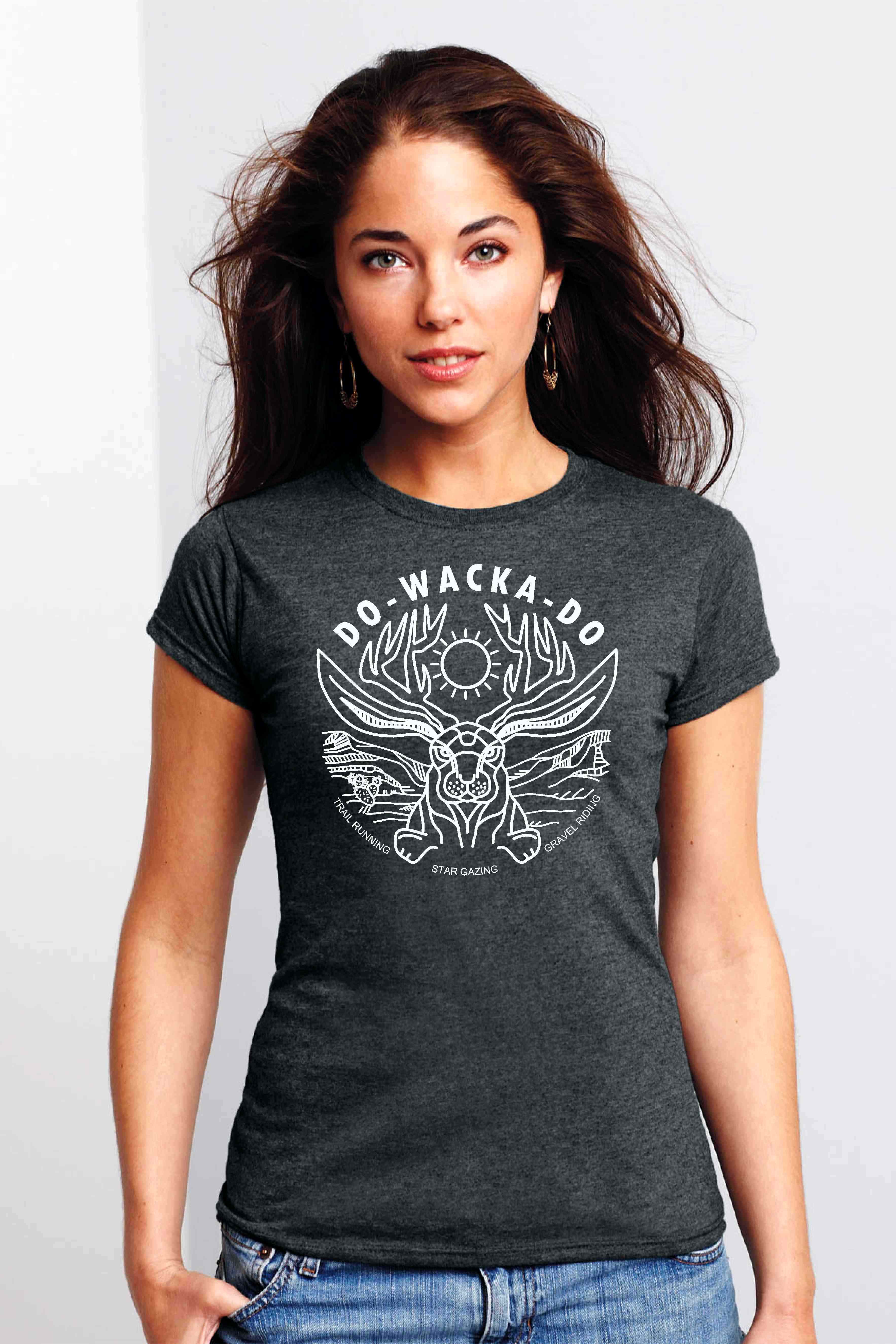 RUN AWARDS:  Handmade awards will be give to the top male and female finishers in the 5k, 25k, 50k, and 50 mile runs.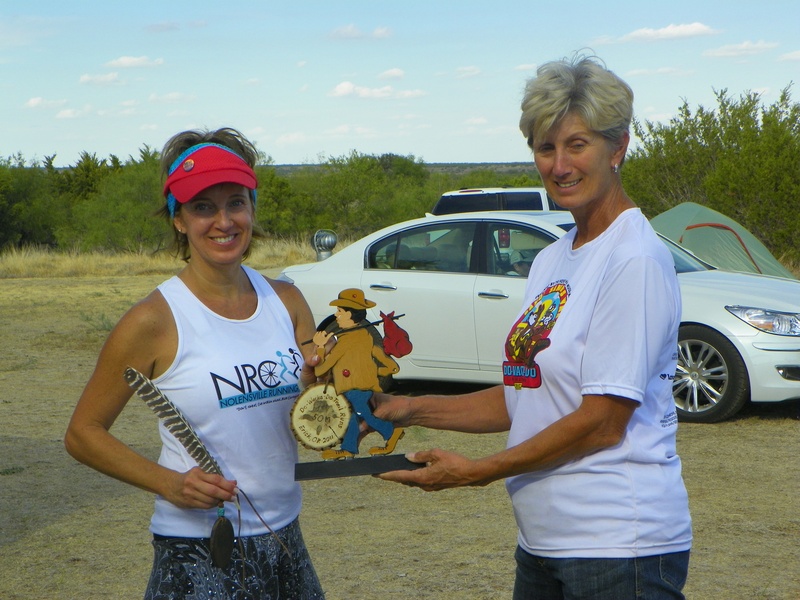 Age Group Awards:  First, second, and third place awards in age groups 1-15, 16-30, 31-45, and 46-99.
Finisher Awards:      To all finishers of the 5 mile, 25k, and 50k DWD Runs.  Commemorative DWD belt buckle for all 50 mile DWD finishers.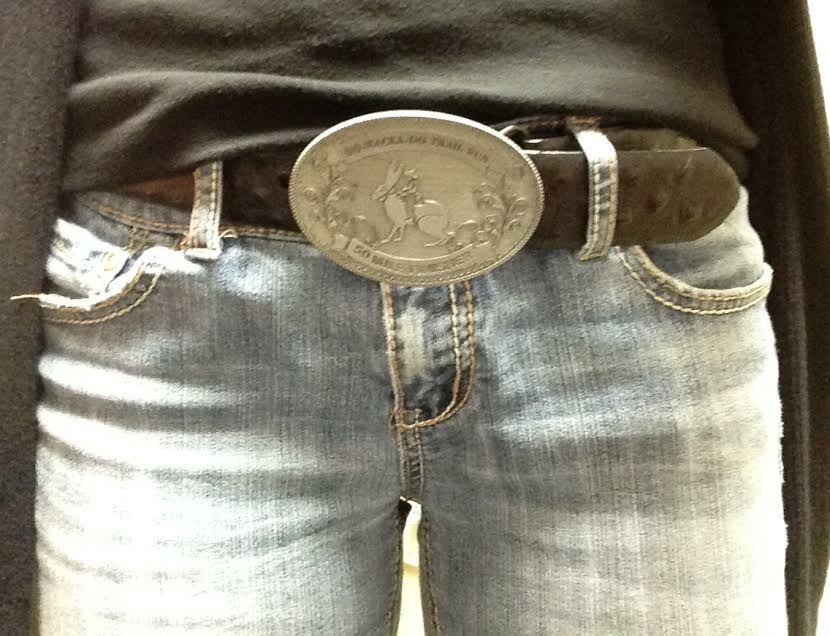 GRAVEL BIKE RIDES (New for 2016)
The 40 and 60 mile (and 100 Mile option in 2017) Gravel Rides which begin and end at the start finish of the runs.  Start time is 7 a.m. with the first trail run (but heading North not South as the run).  The rides are 40 or 60 miles (the first 28 miles are together) and are self-supported with some rolling support that may or may not come across you so be prepared.  Routes will be well marked.  Route is scenic gravel country roads with some moderately hilly terrain mostly clay loam base with fine gravel. 
Comes with after-ride meal with the runners and commemorative DoWackaDo t-shirt.
https://ridewithgps.com/routes/15688659       Long route 57 miles (60)
https://ridewithgps.com/routes/15688914       Short route 38 miles (40)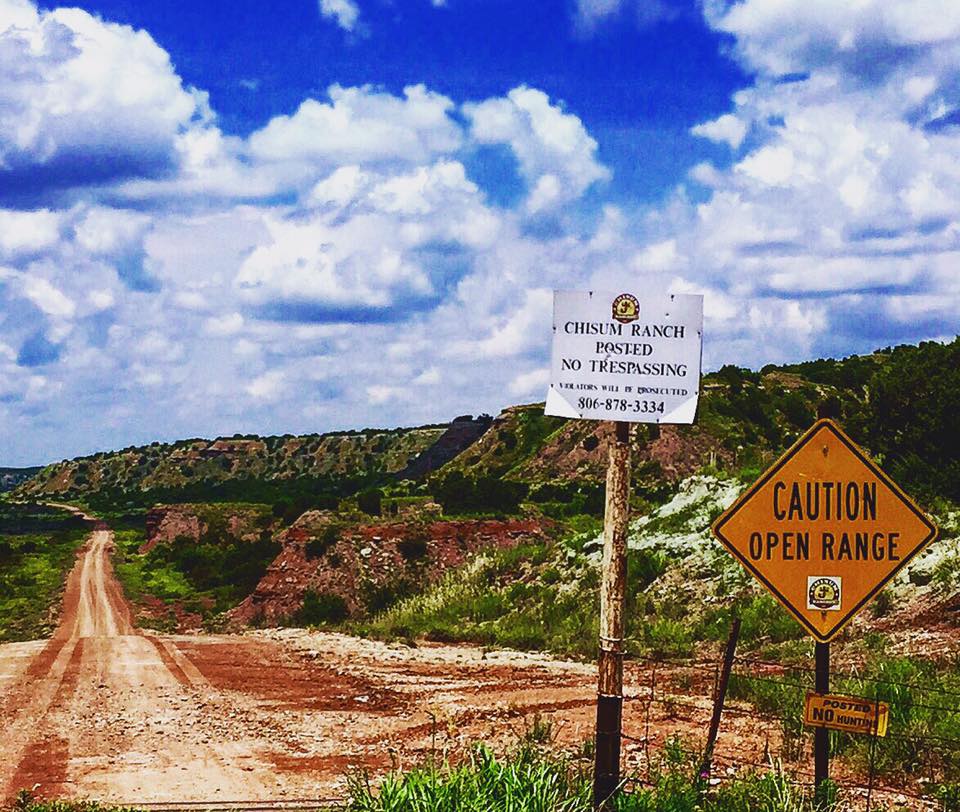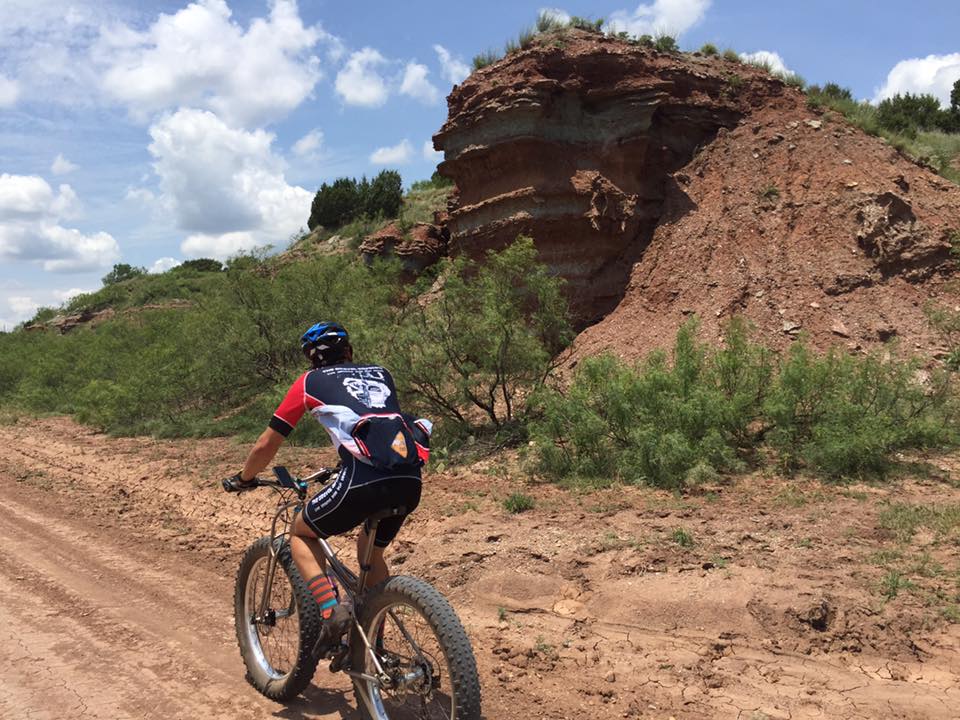 When & Where

Sandy Sanders Wildlife Management Area

Erick, Oklahoma


Saturday, September 9, 2017 at 7:00 AM (CDT)
Add to my calendar
Organizer
THE ROGER MILLER HOMETOWN MONUMENT PROJECT:  The DoWackaDo Trail Runs and Gravel Rides are put on by the Roger Miller Museum, Inc in Erick, Oklahoma where Roger grew up (he lived a just a few miles NE of the race start/finish on a farm with his aunt and uncle). 
The museum in Erick benifited greatly from the DWD events but local economic conditions just wouldn't support the museum's year round financial demands and the decision was made to close the museum at the end of 2017. 
The board, however, working with Roger's widow Mary Miller, decided the run and rides should continue to be held and the proceeds will go towards a permanent monument to Roger Miller in Erick so that people looking for memories of Roger in his hometown can find them on Route 66.  As plans develop for the monument you'll be among the first to know!  You're helping to make it happen!