Description
ON SITE REGISTRATION IS AVAILABLE WITH PACKET PICKUP ON FRIDAY, SEPT 6 FROM 3PM-9PM AT C&K QUICK STOP, 300 WEST BROADWAY, ERICK, OK AND ON SATURDAY MORNING FROM 5:30 TO START TIME AT THE START/FINISH AREA.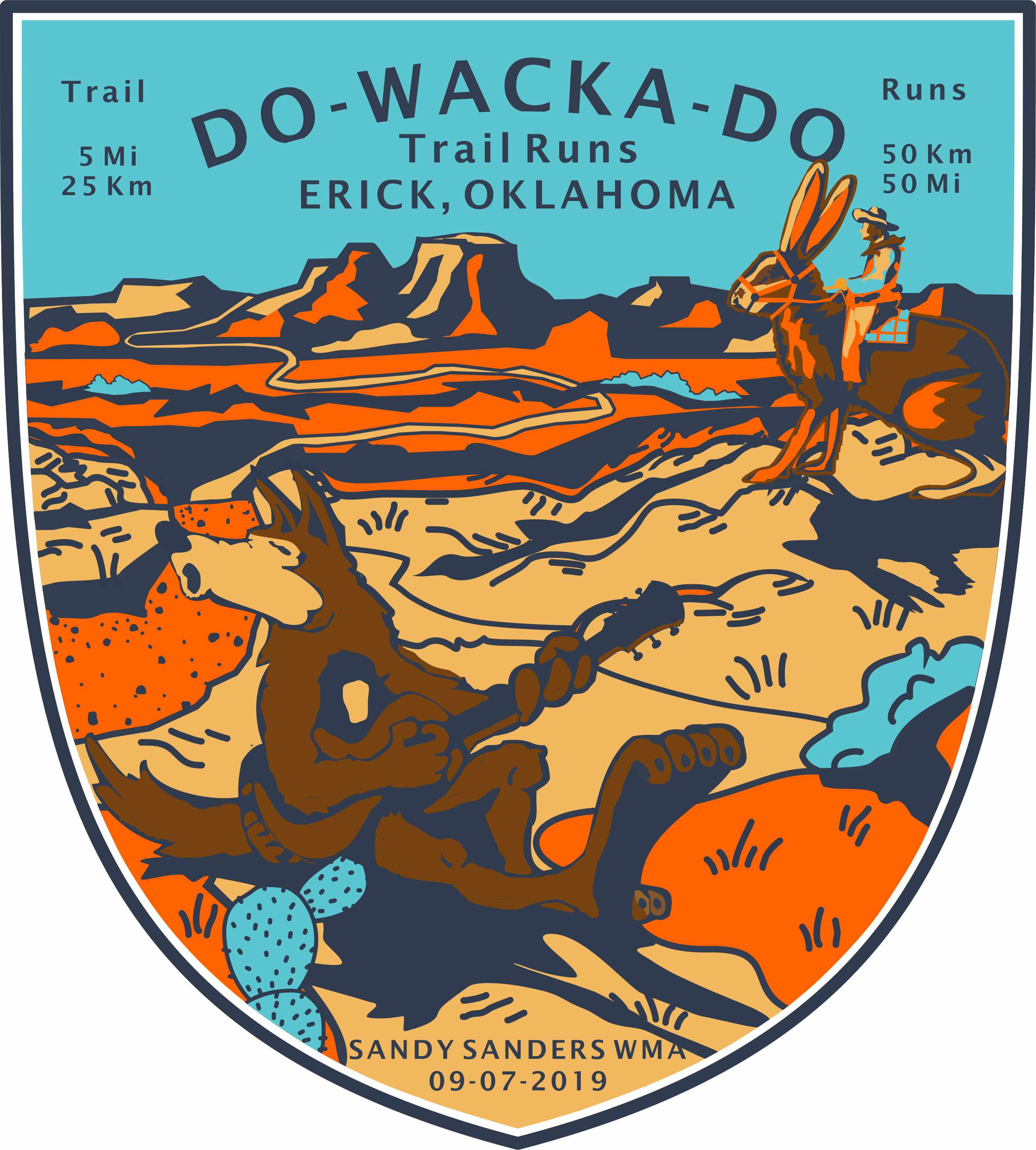 THE RUNS:
Date: September 7, 2019
Location: Sandy Sanders WMA
Times: Fri, Sept 6 3:00 PM - 9:00 PM Packet pickup, C&K Quick Stop, 300 W Broadway, Erick
Sat, Sept 7 5:30 AM Registration and packet pickup opens at start/finish
6:00 AM - 50 Mile Run Early Start (timed but not in competition)
7:00 AM - 25k, 50k, and 50 Mile Runs
7:30 AM - 5 Mile Run
9:30 PM - 50 Mile Cutoff
WEBSITE: WWW.DOWACKADOTRAILRUN.COM
PACKET PICKUP:
Friday, September 6th, 2019 3:00 PM to 9:00 PM
C&K Quick Stop 300 W Broadway, Erick OK 73645 (Hunting/fishing/conservation passes are available here.)
---
GENERAL RUN NOTE - Beginning Jan 1, 2011 anyone who enters any Oklahoma Wildlife Management Area MUST HAVE an Oklahoma hunting or fishing license or the new "Conservation Passport License", which costs $26, or a 3 day Conservation Pass for $15. You may go to a business who sells the license or pay $3 additional to get it online at https://license.gooutdoorsoklahoma.com/Licensing/LicenseCatalog.aspx . This is a state statute and is separate from DoWackaDo and our entry fees. DWD has kept entry fees low to accomodate the state fee.
---
RUN GENERAL INFO: All four run routes begin and end at the DoWackaDo North HQ (see MAP page on www.dowackadotrailrun.com). All four runs are loops within the 30,000 acre Oklahoma owned and managed Sandy Sanders Wildlife Management Area. The Trails are mostly graded ranch roads through canyonlands of a maximum of about 220 feet from creek to mesa tops. The 25k is one loop from the headquarters south and back, the 50k is two loops, and the 50 mile is three loops. The 5 mile is a loop that takes a cut-thru on the 25k route.
CUTOFF TIMES for the 50 mile: 9 hr cutoff at the 50k (two laps of three). 14.5 hrs cutoff for the entire 50 mile.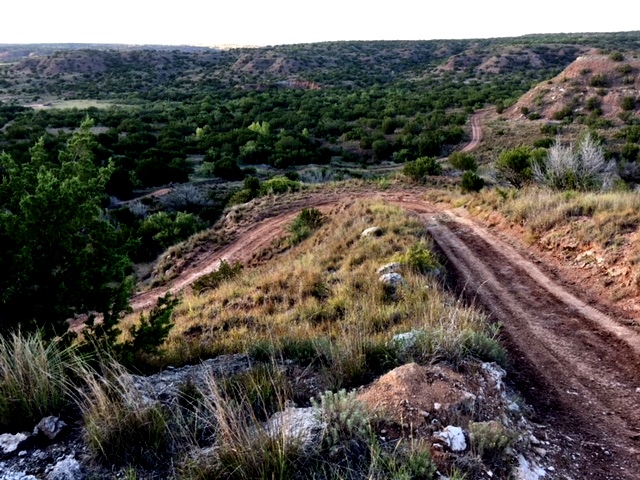 AID STATIONS: There are AID STATIONS approximately every 4 miles (2.5 miles on the 5 mile). The Aid Stations will be stocked with water, gatorade, sweet and salty snacks, and more substantial foods on the 25k, 50k, & 50 mile routes.
---
DROP BAG ZONE: For the 50k & 50 mile will be at the run start/finish line and we will take drop bags to the midway aid station for those who want them there.
---
T-SHIRTS (included with run & gravel ride registratrion): Short-sleeve tech running shirts with Do-Wacka-Do logo such as below. Shirts are athletic fit so if you're on the borderline go up to next larger size. Sign up early to insure size availability.
---
RUN AWARDS: Handmade awards will be give to the top male and female finishers in the 5k, 25k, 50k, and 50 mile runs.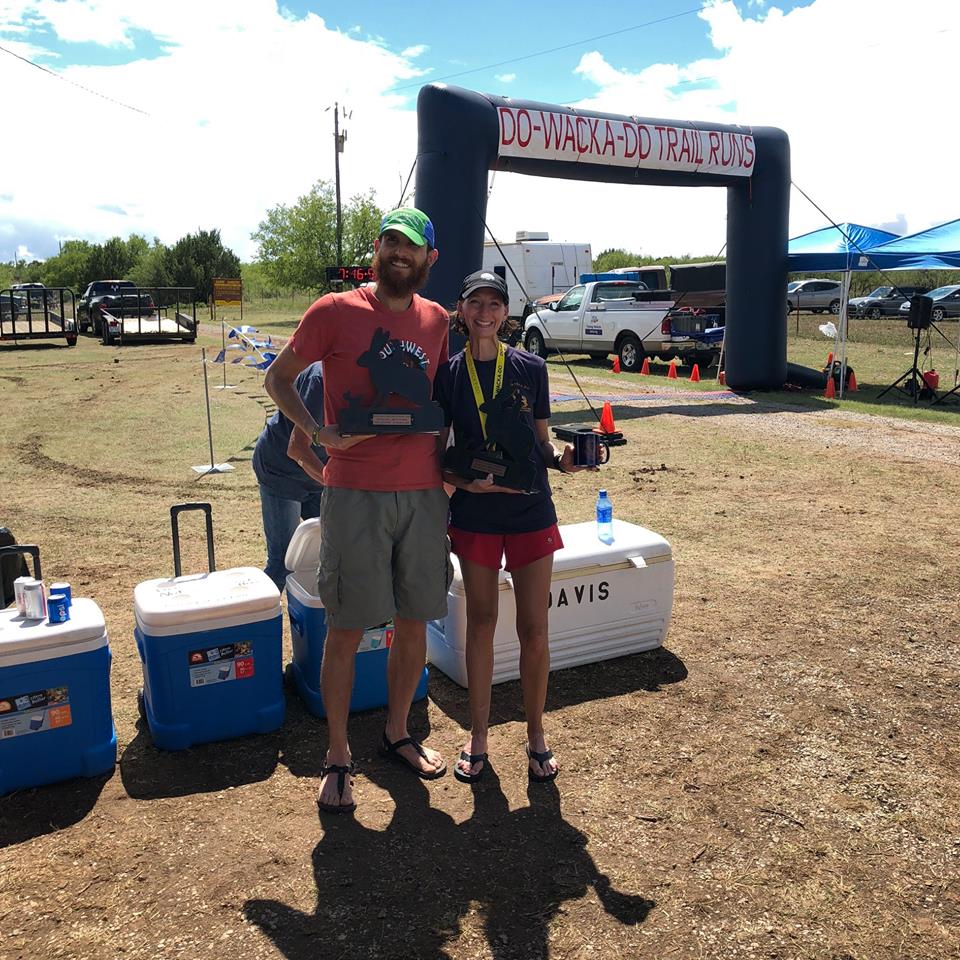 Age Group Awards: First, second, and third place awards in age groups 1-15, 16-30, 31-45, and 46-99.
Finisher Awards: To all finishers of the 5 mile, 25k, and 50k DWD Runs.
50 Mile Buckle: Commemorative DWD belt buckle for all 50 mile DWD finishers.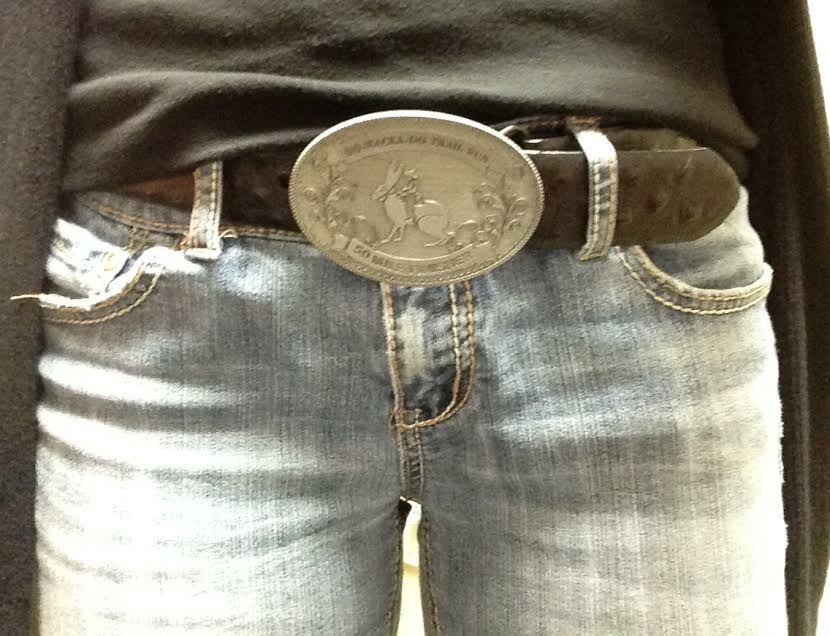 ---
CAMPING: Free camping is available first come, first served at he DWD start-finish area both Friday and Saturday nights. Tents, sleeping bags, vans, small campers are allowed. No hook ups. No potable water. Portable bathroom/showers are provided. This is on Sandy Sanders Wildlife Management (state of Oklahoma Wildlife Department) property. If there's fire bans in effect they will be enforced. Camping area will be designated separate from parking.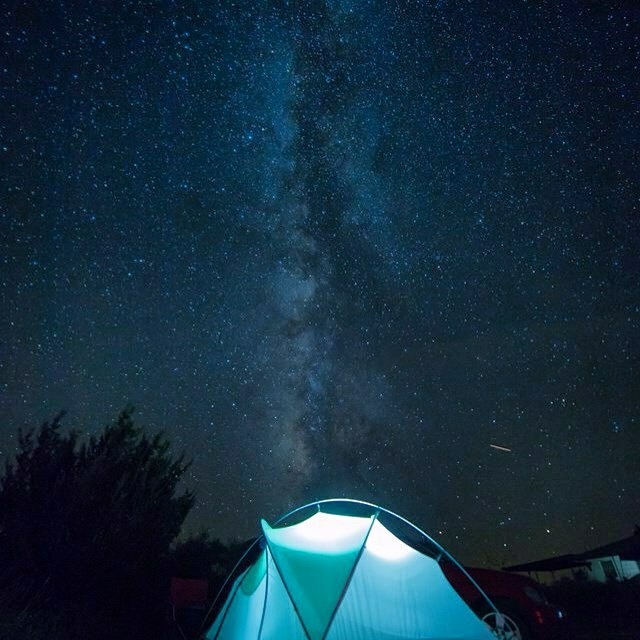 THE CAUSE: The DoWackaDo Trail Runs and Gravel Rides are put on by the Roger Miller Museum, Inc in Erick, Oklahoma where Roger grew up (he lived a just a few miles NE of the race start/finish on a farm with his aunt and uncle).
The museum in Erick benifited greatly from the DWD events but local economic conditions just wouldn't support the museum's year round financial demands and the decision was made to close the museum at the end of 2017.
The board, however, working with Roger's widow Mary Miller, decided the run and rides should continue to be held and the proceeds will go towards a permanent monument to Roger Miller in Erick so that people looking for memories of Roger in his hometown can find them on Route 66. As plans develop for the monument you'll be among the first to know!