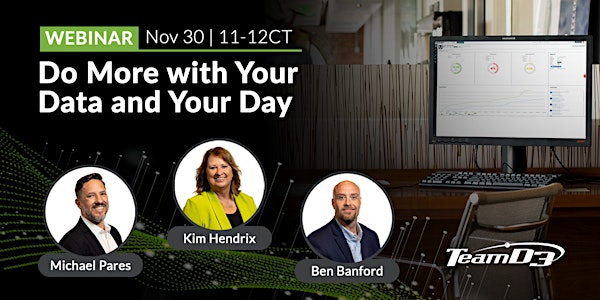 Do More with Your Data and Your Day | Webinar
Get more hours in your day by organizing product data and optimizing processes. Register early and attend for a $10 Starbucks® gift card!
About this event
In today's world of fast-paced innovation and constant market changes, you are more pressed than ever to get the most out of every hour of your day. Join our live webinar to learn how data and process management with Autodesk cloud PLM can give you more hours in your day by:
Creating a central source of product data to reduce time wasted searching and minimize errors related to using outdated information
Automating low value processes so you can focus on the tasks that matter
Streamlining and centralizing your product-related processes to avoid bottlenecks and keep teams moving
Not able to join live? Sign up anyway and we'll send you the recording after the webinar.
What else? Be one of the first 50 people to register and get a $10 Starbucks® gift card on us! (Must attend live webinar to receive gift card.)
To qualify for this promotion, you must be (1) at least 18 years old, (2) have attended the eligible Team D3 event, and (3) live in the United States. Giveaway is limited to one per person while supplies last. Participant may be required to submit proof of attendance. Team D3 reserves the right to suspend, modify, or terminate the promotion at any time for any reason, in its sole and absolute discretion, including without limitation in the event of fraud, abuse, tampering, of technical, administrative, financial, or other difficulties.