Do-It-Yourself Techniques For Relieving Your Lower Back Pain
Description
All workshop proceeds will be donated for the repair and refinishing of the wood floor in Van Buren Hall.(2nd floor of the Village of Kinderhook Village Hall)
---
Lower back pain is the most common physical problem in the US, with over 8 million sufferers. In this special class, the renowned and respected teacher and creator of the OHASHI Method® will teach a course in Kinderhook, NY, hosted by Kinderhook Business and Professional Association. Ohashi will demonstrate his powerfully effective and safe techniques for relieving lower back pain and improving lower back health. The focus is on simple methods participants can use at home. Ohashi has developed and practiced this method for over 45 years, designed for minimum effort with maximum benefit for you, your family and loved ones.
The class includes simple exercise examples that you can do on your own. Ohashi infuses each class with his positive view of the human condition and his sense of humor. Don't miss this rare opportunity to learn with Ohashi in the Mid-Hudson Valley.
* Wear loose clothing and bring your own yoga mat. Limited quantities of on-site mats available.
---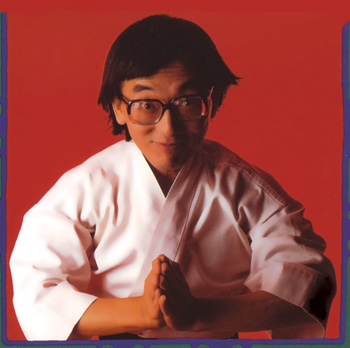 Ohashi is a world-famous in holistic healthcare, Oriental medicine and body-work. Since the 1970s he has taught his beneficial body-work method of OHASHI Method® in 27 countries. He has lectured at the Omega Institute, the Esalen Institute,Rockefeller University, and Harvard Medical School. Ohashi has written several books, including Do-it-Yourself Shiatsu, Reading the Body, and Natural Childbirth, the Eastern Way, and has created 12 educational DVDs. His clients include Henry Kissinger, Seiji Ozawa, and Ani de Franco. He has been a resident of Kinderhook / Valatie for 30 years.
Date and Time
Location
Van Buren Hall
2nd floor of the Village of Kinderhook Village Hall
6 Chatham Street
Kinderhook, NY 12106