Description
Do It Afraid 'Business Style' has one MAJOR GOAL: To look at fear in the face and do BUSINESS anyway!
Fear is a silent killer of dreams and purpose that simply goes unnoticed. It is usually swept under the carpet of excuses, postponement and so much more.
We have the speakers and resources who are going to lead you into making a mind shift; destroying the myth that those who are successful have no fear and leading you to actual results that are tangible and evident in your life!
Do It Afraid 'Business Style' is not a place of talk but of action. It is a workshop where we come with our tools ready to work!
Session Highlights:
-Learn how to evolve from an idea into a Business
-How to secure funding and sustain your Business
Create your Business Social Media Pages.
-Branding Expert giving invaluable tips on how to brand yourself and your business.
-Business Workshops
-Vision Board and Confessionals.
-Increase in network and referrals.
Our Speakers include:
Jamillah Rahmaad : A Publicity and Branding Consultant specializing in heightening brand awareness for business owners and entrepreneurs. She has a record of success with clients including: The Steve Harvey Morning Show, STARZ Cable Network, Grammy Award-winning singer/songwriter PJ Morton, Dr. Roshawnna Novellus, Sleep is 4 Suckers Clothing Line, Urban Movie Channel, Food Network's Chef Jess, and many more.
Her passion is found in working with business owners to leverage media publications, events, personal branding, and social media to construct longevity for their brand.
With a love for storytelling, Jamillah is also a conytibuting writer for The Huffington Post.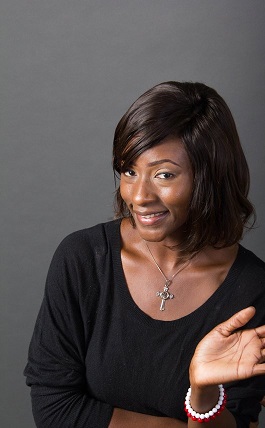 Maria : Starting from the basement of her home with 'no money' but faith she built a successful salon in the suburbs of Atlanta and now currently operates two locations in the space of 6years. She has worked internationally with brands like 'Aunt Jackies' and 'Texture my way' Natural Hair Care Products.

She was featured on PBS's Need to Know 'Making it in America' series in 2012 as a successful immigrant business in less than 3years from the start of business.
An avid reader and music lover, on her bucket list she would like to be an extra on a Hollywood movie set someday.
Originally from Nigeria but she has made her new home in the southern suburbs of Atlanta where she is loving and living everyday of the life God has given her on purpose.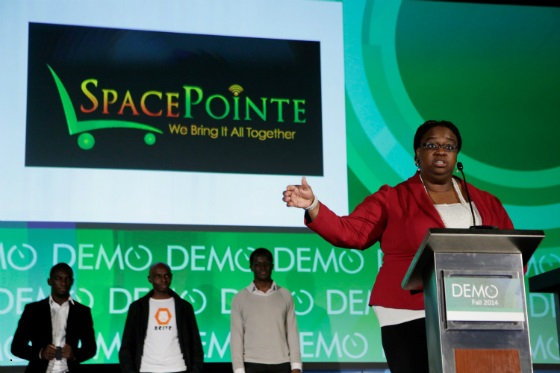 Sayu Abend: As SpacePointe's chief executive officer, Ms. Abend is responsible for leading the company's overall market strategy, vision and execution. She founded SpacePointe in 2014 with the sole intent to innovate around the needs of small-to-medium enterprise.
Prior to that she was Head of Sales operations at InComm Inc., managing product innovation, standardization and deployment into various markets. Before then, she headed up IT Strategy and Executive at InComm Inc., and was responsible for end-to-end strategy and project execution for Information Technology organization. She assisted in growing the company's revenues from 1B to 15B over 5 years by designing cutting edge solutions, aligning product strategy and innovation with development to realize cost savings, accelerate performance, and sustain systematic flexibility.
Winning local and international awards and recognition, her company is meeting the needs of small and medium enterprises.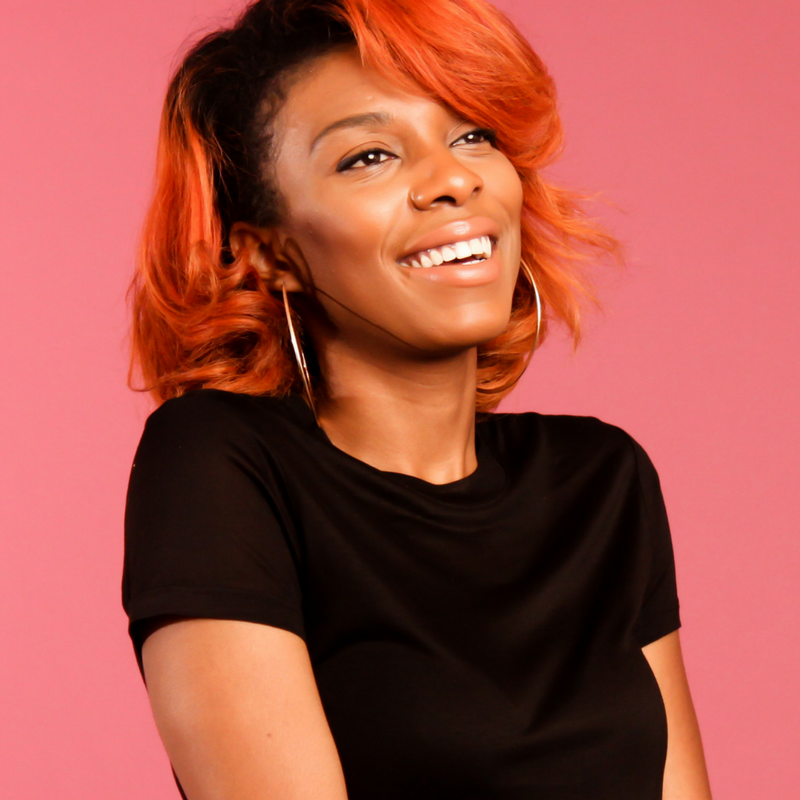 Diamonde Williamson: After producing shows on networks such as OWN, USA, TV One and WETv, millennial Diamonde Williamson became determined to create more opportunities for multicultural women who create content that reflects their true identities. She was inspired to start Blossom, a TV network featuring empowering programming for multicultural women. Williamson also creates branded content and marketing strategies for entrepreneurs, events and small businesses through her production house, Blossom:Studios.
Her work with female entrepreneurs, girl bosses and tastemakers to produce content for their businesses as well as content for her network through Blossom:Studios, has created an unique opportunity for Diamonde to merge her passion for empowering women and producing video content.
Do it Afraid is for the woman who has an idea and wants to make it a reality.
Do it Afraid is for the female entrepreneur who needs an infusion of creativity and resources.
Do It Afraid is for that woman who is tired of being bound by her fears and is READY TO DO HER PURPOSE.
Start Your Year Right. Do Your Business Right.