About this Event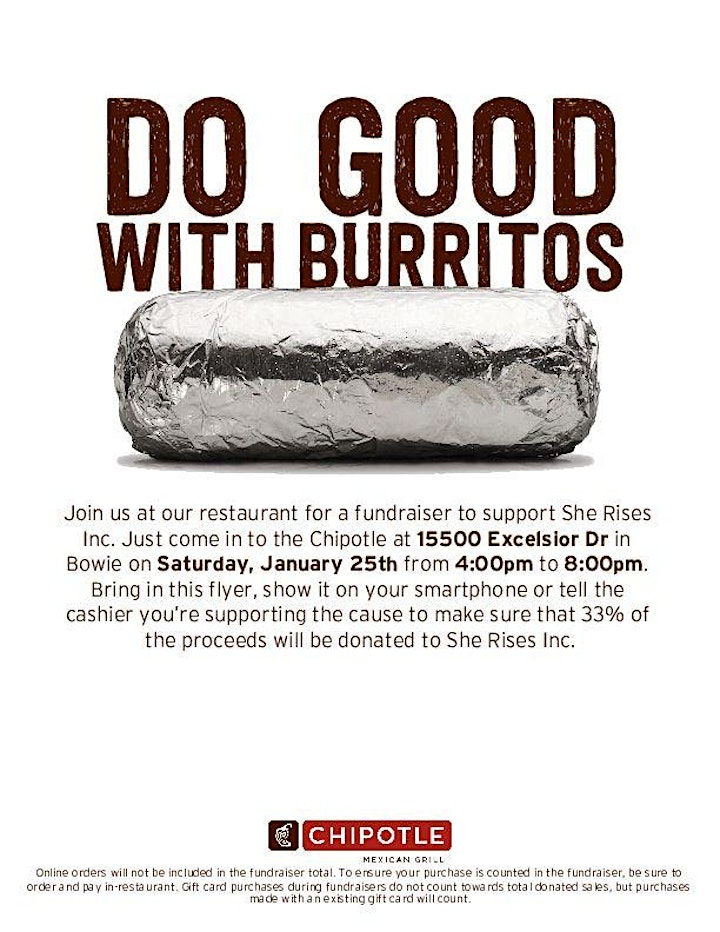 Did you know that only 2% of teen mothers attend and graduate from college by the age of 30? Did you also know that college graduates typically earn 56% more than someone with only a high school education?
SheRises, Inc. is a Maryland based 501(c)(3) nonprofit that provides a wide variety of support services to pregnant teens and other young mothers in our communities. Our services are provided for free to the teen mothers we help, and include educational assistance, college and career planning, financial literacy classes, individual mentoring and counseling as needed, support groups, and much more.
One of our main goals is to increase on-time high school graduation rates among teen mothers, and to increase the college attendance and graduation rates in this group as well. Our services aim to decrease the likelihood of these mothers and their children living in poverty.
We are only able to make these differences in our community with the help of YOU, our friends, neighbors, and supporters!
Please join us on January 25 at the Chipotle in Bowie Town Center, from 4pm-8pm to have some delicious food and help support a great cause at the same time! Tickets are not necessary for this event. This is open to the public. You MUST mention SheRises at the counter or show them this event flyer on your mobile device in order for 33% of your purchase to be donated back to our organization (which ultimately goes back into our community!). Unfortunately online orders do not count towards the fundraiser, so please come join us in person!