Do Good Charity Benefit for Dover Interfaith Mission for Housing

Thursday, January 15, 2015 from 5:30 PM to 8:00 PM (EST)
Event Details
Alright ladies! We're back for our first Gals That Give benefit for charity in 2015!
Thursday, January 15th
The event includes a three course dinner including appetizers and dessert. In addition to great conversation and giving back to the community, there will be a Chinese or "pick a prize" style auction and a 50/50. This month's proceeds will benefit the Dover Interfaith Mission for Housing (DIMH).
Cost per person, Dinner Ticket: $25 Cost per person
Dinner Ticket + (1) Bottle of wine: $35
Continuing this month: $35 option includes a bottle of red or white wine.
Please RSVP by January 12th and RSVP early!
About The Dover Interfaith Mission for Housing:
Dover Interfaith Mission Housing (DIMH) is an interfaith community organization addressing the physical, emotional, and spiritual needs of homeless men in the Greater Dover area by providing them with shelter and sustenance, fostering self-reliance, and offering encouragement and a vision of hope for their lives. In the past two years, the DIMH has provided shelter, meals, and a wide range of assistance to over 350 homeless men who have found their way to their doors. Dover Interfaith Mission Housing provides shelter single men or those estranged from their families.
View this video about The Dover Interfaith Misson for Housing & their efforts. http://bit.ly/InterfaithShelter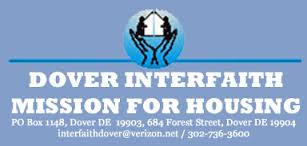 Many come from difficult backgrounds or circumstances which result in their homelessness. Most have been employed–at least informally–and have lost jobs and the means to support themselves. After exhausting personal and family resources, they find themselves on the street. Some have lived under bridges or have camped in the woods, while others have simply run out of places to stay with friends whose own resources are limited. Some of these men face physical and mental health challenges or suffer from addictions which have limited their success in the working world.
On occasion, local police pick up someone sleeping on the street and bring him to DIMH. Many referrals come from local social service agencies, and demand far exceeds supply. Due to the overwhelming need in our area, Dover Interfaith Mission Housing has to turn away eight to twelve men weekly who are in need of shelter.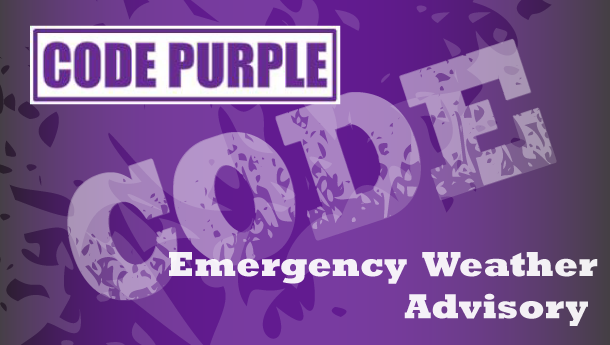 Champions and strong supporters of Code Purple in Kent County include Rebecca Martin, Allen Angel and Jeanine Kleimo, Dover Interfaith Mission for Housing (lead agency). 
Let's Get Giving! Can't wait to see you ladies soon!
(Don't forget to RSVP early please!)
Kim Willson, Stephanie Turner, Erin Barrett, Christina Lessard & Catrina Sharp
When & Where

Outlook At Duncan Center
500 West Loockerman Street
Dover, DE 19904


Thursday, January 15, 2015 from 5:30 PM to 8:00 PM (EST)
Add to my calendar
Organizer
Gals That Give Charity
Gals That Give provides the opportunity for all women to be engaged philanthropically in real and meaningful ways that impact the community. Email us at galsthatgivecharity@gmail.com
Do Good Charity Benefit for Dover Interfaith Mission for Housing