Description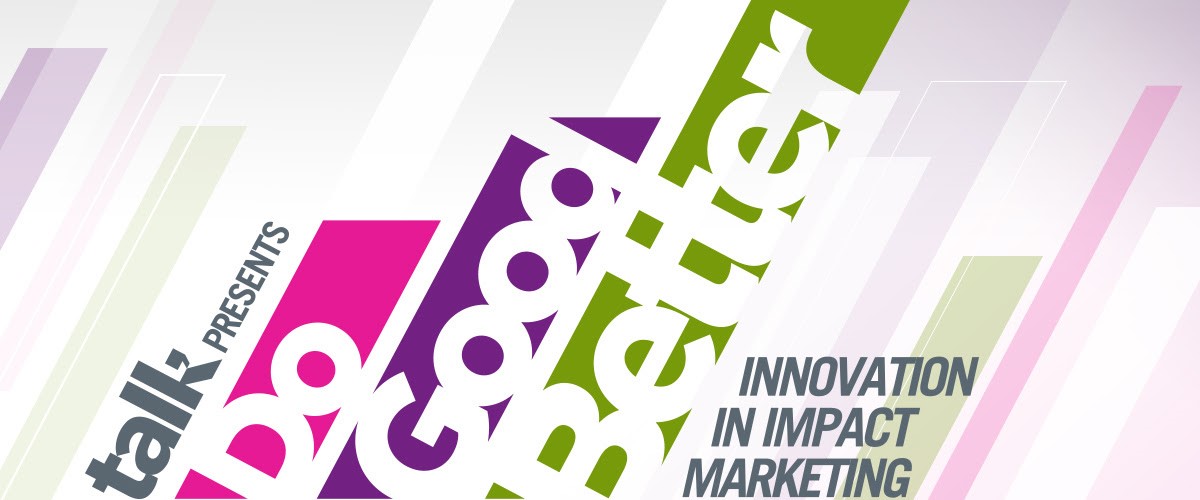 How do you do good better? One word. GUTS.
You know impact marketing is more important than ever. Brands, platforms, foundations, and advertisers play an important role to have a positive impact on solving some of the world's biggest problems. With this challenge we all know that behavioral change and scale are key.
Doing Good Better is more important now than it has ever been.
Please join us for an evening of some of NYC's best innovators on the impact marketing front to talk about breakthroughs, challenges, and opportunities in making the world a smarter, effective and sustainable place.
Whether your focus is cause, corporate or agency, Do Good Better is a dynamic day that lets you build stronger cause marketing programs—even co-create new initiatives with new partners…
•See how cause marketing can boost your brand's share.
• Discover marketing-driven solutions to social issues.
• Find out which corporations and non-profits are breaking new ground—and how they're doing it.
• Identify new language for marketing and tech programs that have a social benefit.
Confirmed Speakers:
Chid Liberty, CEO & Co-Founder, Liberty and Justice
Wendy Gordon, Founder, PIPs (Positive Impact Points)
Drew Bartkiewicz, Founder, Lettrs
Jay Curley, Senior Global Marketing Manager at Ben and Jerry's
Sylvia Acevedo, Interim CEO, Girl Scouts of the USA
Amanda Ramos, Principal, Innovation Director, Not-for-Profit Practice Leader, Gensler
Joel Johnson, Founder + Chief Strategist, Admirable Devil
Magalie Laguerre-Wilkinson, Journalist and Producer, 60 Minutes
Jennifer Moore, Vice President of Corporate Citizenship, Kenneth Cole
Nelson Freitas, Chief Strategy Officer, North America, Wunderman
Previous Speakers:
Tom Szaky, CEO of Terracycle
Aria Finger, CEO of DoSomething.org
Abigail Disney, President and CEO of Fork Films
Peter Koechley, CO-Founder of Upworthy
Jeremy Heimans, CEO of Purpose
Gerald Richards, CEO at 826 National
Leah Gutstadt, Director of Strategic Philanthropy at Time Warner Cable,
Christopher Gebhardt, EVP at Participant Media
Heather Mason, Founder and President at Caspian Production
Joel Johnson, CMO at Trout Unlimited (TU)
Jo Confino, Executive Editor at Huffington Post
David Hessekiel, President at Cause Marketing Forum
Victoria Summers, SVP of Engagement Strategy and Analytics of Saatchi & Saatchi Wellness
Charlie Wilkie, SVP of Guardian Labs US and Guardian News Media
Rich Mintz, EVP at Blue State Digital
Jay Curley, Global Marketing Director, Ben & Jerry's
Susan McPherson, CEO of McPherson Strategies
Kirk Cheyfitz, Co-CEO and Chief Storyteller, Story Worldwide
Charles Coristine, CEO and Founder at LesserEvil
Kathleen Warner, EVP and Managing Director NYCEDC's Center for Economic Transformation