About this Event
Come celebrate the premiere of Do Better, a dramedy (drama + comedy) web series about six Black and Asian best friends navigating life, career, and love, shot in Austin!
Do Better x THE PREMIERE
Live for a night celebrating Black and Brown Creative Excellence in Austin with your favorite AND up-and-coming artists, comics, and creators of color.
Hosted by Jasmine Ellis and Kim Tran, this only-in-Austin premiere is serving up:
A screening of the first couple episodes of Do Better
A Cast & Crew Q&A moderated by Ryan Darbonne, filmmaker & comedian
Standup performances by Ashley Sharma, Black Chanel, Holli Cuomo, Meghan Ross, Shawn Fernando, and Symply Courtney
Musical performances by Clee, Karagan, and Paris Aryanna
SATURDAY, MARCH 7, 2020 • SPIDERHOUSE BALLROOM • DOORS 5PM • SHOW 5:30PM
Do Better x ABOUT THE SERIES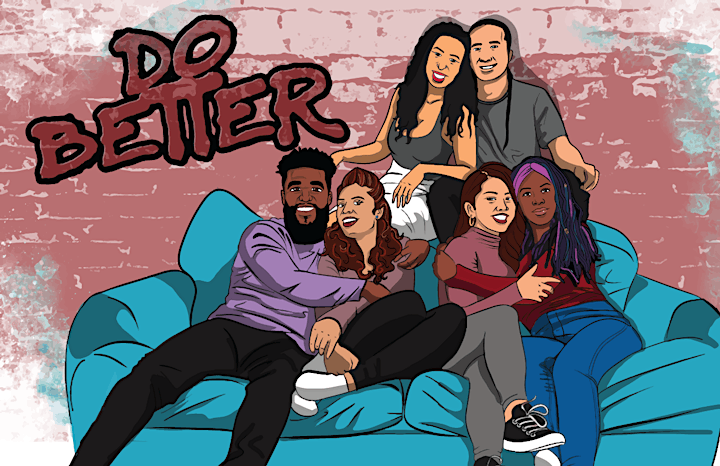 Created by Amie Darboe and directed by Christen Chen, Do Better explores the complicated, hilarious, and sometimes difficult things woke people of color go through on their path to self-actualization. The filming of season one of Do Better was took place in Austin after a successful Kickstarter campaign raised more than $10,000 to make the web series a reality through the tireless work of a diverse group of Austin-based independent filmmakers.
The show's major themes center around friendship, love, potential, and forgiveness, using humor to address topics such as interracial relationships, ambition versus aspiration, and what it means to "do better" at times when life is most messy. The Do Better web series was created out of Darboe's desire to see more nuanced and authentic portrayals of Black, Asian, and queer characters of color on-screen.
Do Better stars Lucy Nguyen, Jeremy Rashad Brown, John Elvis, Sanchita Malik, Fatsuma Abdulkadiri, Shay Yo-Welch, and Jonathan Flanders. Season one's guest stars include Adam Chalmers, Cesar Diaz, Kathy Garrett, Jon "Red" McMahan, and JJ Summers.
Watch the teaser below.
To learn more about Do Better, visit: